Everyone would want to hire an expert to shoot video campaigns. But you know what makes this field interesting – you don't have to hire and pay experts; you just have to learn how to make high-quality content. That way, you won't spend too much on achieving the video quality you want. Fortunately, there are plenty of free video editing tools that can help you make your dreams come true.
Unfortunately, many of the in-app editing tools used for making free videos for popular platforms such as YouTube, Instagram, and TikTok are not powerful enough to handle the job. This is why we have rounded up the best third-party tools to help you create amazing content.
There are a lot of video editing tools that can help you turn your stock footage or original content into a mini-masterpiece. For instance, you can make free youtube videos without a hassle.
5 Best Free Video Editing Software Tools
Although the tools below are great to make animated videos free for social media, there are also limitations to using them for free. These include in-app ads, limited features, and watermarks.
We have tried to put together a list of the most practical, least annoying options for video editing, and honestly, these are the ones that make it hard to justify the cost of a full-featured program.
1. Lightworks Software Tool
Lightworks is a free video editor that has been around for over three decades. Its pro version is a Hollywood favorite, and The King's Speech was edited using it.
Although it is a bit more complex to get started with, you will be flying in no time with this app. It has plenty of features designed to help professional editors cut large batches of footage.
Why We Like It?
This tool is very useful for getting your download free videos done and ready to go out into the world. Its powerful timeline, background processing, and instant autosave make it an ideal tool for getting your work done quickly.
Unfortunately, its export options are limited, so you can only export videos in compatible formats with YouTube, MP4, and Vimeo.
2. iMovie Software Tool
Since it is pre-installed on all of Apple's devices, this app is the default for Mac users. Although it only has two video tracks, it is very easy to get started with and is super intuitive. It offers a variety of pre-set transitions and filters to make your videos look professional.
Why We Like It?
The basic editing tools in this app are very useful, and they include various features such as trimming and cutting, stabilization, and background noise removal. With iTunes integration, you can also import songs from your library and layer sounds from the Royalty-Free audio and SFX selection.
3. Clipchamp Software Tool
After acquiring the web-based video editing app Clipchamp, Microsoft has created a tool that makes it easy for content creators to create videos for social media. The platform features a variety of templates and a user-friendly interface that will allow you to create engaging content easily.
Why We Like It?
You can easily access paid and free stock footage from clipchamp.com, and if you are missing the perfect TikTok shot, you can easily find a replacement. You can also create your own video using your chosen social media specs.
4. HitFilm Software Tool
HitFilm is known for its speed. Its intuitive interface allows users to copy, slice, and trim files and sync with zero lag. According to the company, it is faster than other competitors in exporting and playing back videos.
Why We Like It?
The tools in this app are very effective and can be used to create pro-quality content in a very short time. You can also use the built-in audio sync to ensure your audio works seamlessly. Lighting effects are also a great touch, as they can give your videos a cinematic feel.
5. DaVinci Resolve Software Tool
If you are a fan of award-winning image technology, you might want to try out the free video editing software DaVinci Resolve. This is because it is very useful for remote collaboration.
Why We Like It?
The design of the UX of DaVinci is praised by its fans. The program's main features are the pages divided into multiple sections, allowing users to focus on the parts of the process that they want to work on.
A wide variety of formats are supported on the "Media and Delivery" page so that you can output to Twitter. However, before you start using this powerful tool, ensure that your computer can handle it.
Conclusion
If you want to create and promote copyright-free videos, then these video editing software tools are programs or apps that can help you make various adjustments to a video file. They can be used to cut down or rearrange video clips, add audio or visual effects, or tweak various components.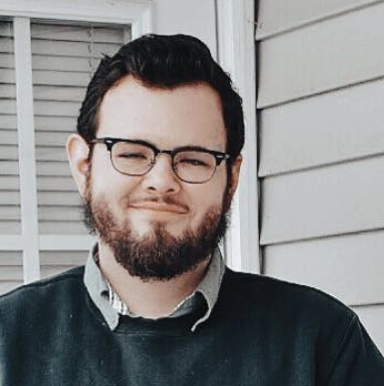 Taylor is a freelance SEO copywriter and blogger. His areas of expertise include technology, pop culture, and marketing.