November has always been special for horse racing just because of the Breeders Cup World Championship, which is often considered the event that closes the year of horse racing.
Over the years, the Breeders Cup grew into a prestigious Grade I Thoroughbred horse race that is often considered the fourth leg of the Triple Crown championship.
In 2007, the popularity of the Breeders Cup grew massively that organizers decided to make it into a two-day event and include many different races.
This event brings fun and joy to many horse racing enthusiasts, and as we approach 4-5th November. Not only do people bet on this event according to TwinSpires Breeders Cup odds, but they also need to secure a stable live broadcast.
When it comes to watching the Breeders Cup Classic, there are plenty of opportunities to choose from, and in today's article, we will highlight the best Steaming Platforms that will allow you to watch the race without having a Cable TV.
Breeders Cup Classic TV Channel, Start Times, and Schedule
To find a good streaming platform, we first have to take a look at the official channel that bought the rights for airing the event. Just like in previous years, the official broadcaster for the Breeders Cup 2022 is the NBC Sports Group and will be televised live on NBC and NBCSN.
The official broadcast will start on Friday as a warm-up to the Breeders Cup championship from 5 pm ET – 9 pm ET. The true action will start on Saturday from 2:30 PM ET to 8:00 PM ET and the final day will start from 8:00 PM to 9:00 PM ET.
So, to watch the Breeders Cup Classic on live stream, you have to choose a streaming platform that actually includes NBC, NBCSN, or TVG.
Best Streaming Planforms for Watching the Breeders Cup Classic 2022
fuboTV
One of the best sports streaming platforms that offer a huge variety of sports including horse racing is fubo TV. It not only includes many different channels that every sports enthusiast will appreciate but also includes CBS, CBS Sports Network, as well as NBC stations.
This means that you'll be able to watch the Breeders Cup Classic 2022 on fubo TV without any problem. The only issue here is that these channels are limited to the United States, so if you want to watch the Breeders Cup from a different country you'll need a VPN.
There are 122 Channels on the Pro Bundle, including many sporting channels like NFL Network, AMC, and ESPN which means that there will be constant sports action on your TV.
Hulu + Live TV
The second best streaming platform for you to watch the Breeders Cup Classic is by getting a Hulu + Live TV subscription. This is without a doubt one of the most comprehensive streaming options available and includes 65+ live channels, including CBS Sports Network, NBC, and NBCSN.
This subscription also comes with 50 hours of cloud DVR, which means that you can rewatch the Breeders' Cup Classic multiple times and go back to something you've missed.
YouTube TV
This is another popular subscription limited to the United States, and it comes with many different live channels. According to their statements, YouTube TV comes with 85+ live channels, including NBC Live where you can watch the Breeders Cup, as well as, ABC, CBS, CNN, ESPN, FOX News, FOX Sports 1, and many more.
The best thing about YouTube TV is that you get an unlimited cloud DVR for recording everything you want for 90 days.
Sling TV
Sling TV is often the most picked streaming platform due to its lower cost compared to the other ones we mentioned. There are 50+ live channels that you can watch including NBCSN, NBC, Fox Sports 1, HGTV, and many more.
It only comes with 10 hours of cloud DVR storage, but it includes thousands of movies and TV shows on-demand. The best thing is that it is compatible with most devices, including gaming consoles, mobiles, tablets, and smart TVs.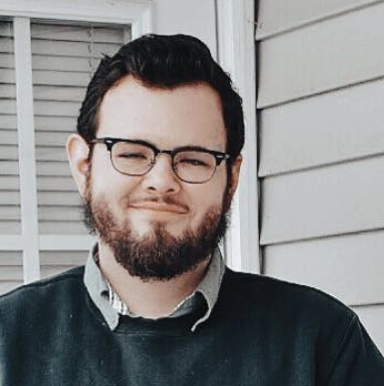 Taylor is a freelance SEO copywriter and blogger. His areas of expertise include technology, pop culture, and marketing.