ESPN Plus is ready with end-of-season sports fever, bowl games. You can watch them on the ESPN network online. There is a way to download the games in case you are not able to watch them live. This article will discuss downloading any match from ESPN Plus using the app and the MyStream ESPN Plus downloader.
Did you get the bowl schedule for 2021-22? The four favorites are Alabama, Michigan, Georgia, and Cincinnati starting this Friday, December 17, 2021. When did these bowl games start? What's the reason behind this name? Start reading this article to get all these answers.
You may also like | 7 apps to watch boxing on your mobile for free, online and live
Bowl Games, ESPN Network, From December 17, 2021
Bowl games are scheduled every year around the New Year. The best teams from college football get the invitation to participate in bowl games. It started with ten games and grew to a large number over the years. In 2021, a total of 42 games are going to happen. There are some strict parameters to get the invitation for bowl games.
"Bowl" came from the name of Rose Bowl stadium, the main location for college football. This stadium and many other stadiums in the US have a bowl-shaped design.
At present, bowl games are starting from the middle of December and ending in early January. We are enlisting the schedule of ESPN of the final and semi-finals of the bowl games here.
Final Match
National Championship

Date: January 10, 2022
Location: Lucas Oil Stadium, Indianapolis
Time: 8 p.m.
Semi-finals
Cotton Bowl Classic

Date: December 31
Location: AT&T Stadium, Arlington
Time: 3:30 p.m.
Teams: Alabama vs. Cincinnati
Orange Bowl

Date: December 31
Location: Hard Rock Stadium, Miami Gardens
Time: 7:30 p.m.
Teams: Michigan vs. Georgia
Is ESPN Plus available to watch offline?

Yes, of course. The ESPN app is very much available on the Playstore, and you can easily download any videos from ESPN using this app to watch without an internet connection.
Since 2018, the ESPN Plus app has been available to use on your Apple or Android device. You can also use Amazon Fire TV, Chromecast, Roku, Smart TV, etc., to watch ESPN Plus online.
With the ESPN Plus membership and the app on your device, you will access all available shows on the ESPN network.
Here are the quick steps for you to follow while downloading any videos from ESPN Plus using the ESPN Plus app.
Open the ESPN Plus app and log in to your account.
On the main interface, you will find ESPN+ at the bottom. This button will let you into the ESPN Plus streaming service.
After entering into ESPN Plus' interface, you will get the names of live matches on the top first row. Just beneath that, you will get the names of popular shows, episodes of original series, and upcoming games. There is a search bar at the top to search for anything of your choice.
ESPN is not strict about downloading any title. You will get the download button beside the show you wish to download. The show is not available to download if there is no download button. To start downloading any video, you need to tap on the download icon.
One "Download" icon is also available on the app menu. If you click on it, you will get the list of shows available for download.
Check the video on the ESPN+ library once your download is completed.
Are There Any Restrictions Downloading From ESPN Plus?
ESPN Plus imposes no restrictions on the number of videos you can download, and you can keep the videos also on your device as per your wish. There are no restrictions on keeping the downloaded video as long as you want.
You can download any documentary series or all episodes of an original series to watch offline.
The only restricted area is live matches and tournaments, and you are not even eligible to download the replays.
In this case, you can take the help of a downloader software. Let us discuss in detail about MyStream downloader.
MyStream Downloader Software; Download Videos To Watch Offline


MyStream downloader, an FLVTO product, is the complete solution to your offline watch. We are using the online streaming channels mostly over our cable TV network due to the flexibility of timings. Using OTT, we can watch TV shows or movies as per our convenient timings. We can use downloader software to make the timings more flexible. Like, at 3:30 p.m., on December 31, 2021, you are busy with friends and cannot concentrate on the semi-final of the Cotton Bowl. MyStream ESPN downloader can download this game for you so that you can watch it while you are free. You can download from 1000 plus websites without any restrictions, not only ESPN.
MyStream ESPN Plus Downloader Helps to Download ESPN Offline

MyStream ESPN Plus downloader helps get ESPN Plus videos offline and watch them in your spare time. You can watch your favorite sports or match of your favorite player by downloading it through this software without any ad-breaks or restrictions on the expiry date. Let's jump into the deep about MyStream ESPN Plus downloader.
MyStream ESPN Plus Downloader Provides Favorite Features of Sports Enthusiasts
The features and functions of the MyStream ESPN Plus downloader meet the needs of sports fanatics. If you are one of them, reading this article will likely impact your decision, and you will likely install the software without hesitation.
Jet-speed download:
MyStream ESPN Plus downloader can download at jet-speed so that you can get the video on your preferred device within a few minutes.
Download Videos and Save them in MP4 Format:
You can download videos in MP4 format, compatible with almost all devices. Your video quality will be 720p/1080p as per your selection, and these parameters will give you an on-the-field thrilling experience.
Audio Quality:
In terms of audio, you will get a 5.1 AAC stereo soundtrack and be mesmerized by the sound.
Subtitle and metadata:
You can save the subtitles while downloading the video and choose to display them or not while the video is running. You can select from the languages available in the list.
Saving information like the game's name, players' names, tournament names, time, scores, etc., is also very easy in the .srt file.
Batch download:
Downloading every match of a tournament or all series episodes at one click is possible now. Due to the batch download feature of MyStream downloader, you can download in bulk at a very high speed.
Ad-break free watch:
The most annoying factor of a live telecast is the advertisement, but we can skip that. When you download any video through MyStream ESPN Plus downloader, it automatically wipes out all the ads showing on live streaming, and you will get the ad-free video to watch.
Easy and Pocket-friendly Subscription
To enjoy all these MyStream ESPN Plus downloader benefits, you need a membership. Go to https://flvto.ch/checkout to subscribe to the downloader.
Steps to Install MyStream ESPN Plus Downloader
You need to follow some simple steps to install the MyStream ESPN Plus downloader on your preferred device.
Step 1: Open the official website of FLVTO to get the installer of the MyStream downloader. Run the software and follow the instructions. Launch the software once the setup is completed. Now search "ESPN Plus" from the search bar. Click the 'ESPN Plus' icon and open it.

Step 2: Time to sign in to ESPN. Search with the name of the match or series you wish to download to watch without the internet.

Step 3: In this step, you can choose the language of subtitles prior to the download begins.

Step 4: You're almost there. Click on the download icon.
The entire installation and download process will take almost no time, and you can immediately begin downloading to enjoy your favorite matches.
Names of Some Online Streaming Channels Supported by MyStream Downloader
You may download movies, web series, and originals from a number of popular OTT sites, including Netflix, HBO, Hulu, Prime, Disney Plus, and more. There will be unlimited downloading and sharing with high-speed downloads and theater-like video and audio quality. To learn more, go to https://flvto.ch/en7.
Conclusion
Video downloading from ESPN and watching it offline can sometimes be challenging. However, once you get the video of your choice to watch offline, you will feel like you are at the top of the world. The method of downloading the video using the MyStream ESPN Plus downloader, as discussed above, is very helpful and useful too. We discussed this software because the features of MyStream outperform the other software available in the market. You can enjoy the downloaded videos free of any hassles, and you will not have any problem downloading and watching ESPN content every time as per your wish.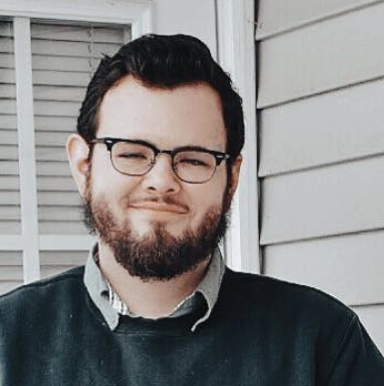 Taylor is a freelance SEO copywriter and blogger. His areas of expertise include technology, pop culture, and marketing.