The Google Pixel 6a is set for an eagerly awaited summer release in the UK and at £399, the mobile phone, which is being marketed as the more affordable smartphone, is likely to be very popular as mobile phone users switch their attention to more cost-effective options.
It is certainly the case that the latest Apple iPhone prices are prohibitive: the iPhone 13 Pro costs £949 and the iPhone 13 is priced at £779. In addition, while the iPhone SE is set at £419, it does not feature 5G and has a 4.7-inch display compared with the 6.1-inch display of the Google Pixel 6a. Even if consumers want to purchase an older iPhone model, they would have to pay £579 for the iPhone 12 or £489 for the iPhone 11.
The general overall mood of the mobile phone market is somewhat depressed with the management consulting company Gartner predicting that mobile phone sales worldwide will fall by 7.1% in 2022. Several territories have reported declining sales for Apple and Samsung, in particular in the first quarter. This has given encouragement to companies like Google, who see an opportunity to gain an increased market share with a budget smartphone option. There are two factors in its favour.
The growing popularity of affordable phones
First of all, affordable phones are becoming more prominent on the market, with companies such as Xiaomi, Oppo and Motorola offering budget phones to consumers. This has created an opportunity, particularly as the technological differences between mobile phones with regard to connectivity, processing power and cameras continue to diminish.
In the case of the Google Pixel 6a, the phone is powered by Google Tensor, which enables a fast performance, while the adaptive battery provides 24 hours of battery, which can be extended to 72 hours with the extreme battery saver. The Pixel 6a also include a number of camera innovations such as real tone, which results in photos which authentically capture all skin tones, face unblur for out-of-focus photos and a 'magic eraser' tool, which can remove unwanted distractions from your favourite photos, be it a photo-bomber or an annoying vehicle parked in front of a historic building.
It is now the case that while budget smartphones are not at the same technological level as iPhones, consumers can purchase the phones safe in the knowledge that the mobiles will have a certain technological standard.
Another reason for the growing popularity of affordable phones is the cost-of-living crisis with high inflation affecting the prices of food and fuel coupled with the threat of a global recession. People now have less money to spend on mobile phones and are looking for more affordable alternatives as they look to make savings wherever possible.
Furthermore, it has become imperative for industries to adapt their offerings to be available on mobile phones. According to the World Advertising Research Center, it is estimated that by 2025, for 72.6% of internet users, the smartphone will be the only device they use to access the internet, this represents almost 3.7 billion people worldwide.
The prevalence of optimised mobile browsers and apps
Industries have been quick to embrace mobile optimised browsers and smartphone apps. One such sector is the supermarket industry. As consumer habits change, food retail companies such as Sainsbury's have responded by making it easier to shop via mobile phone.
The company app allows consumers to browse, discover the latest offers and quickly access their shopping trolley from the comfort of their own homes. The Sainsbury's SmartShop app also makes life easier for shoppers as they can scan and bag their purchases while walking around the store.
This phenomenon can also be viewed in the iGaming industry. Practically every online casino is optimised for mobile use and mobile apps are now widespread in the sector. Online casinos such as 888casino and Karamba Casino are adapted and optimised for use on mobile browsers and apps so that users can play slots online on their smartphones. These mobile apps have a range of benefits for users, including the ability to play slots on the go, improved internet connectivity through 4G and 5G, intuitive touch controls and the opportunity to play exclusive mobile-only slot games
The Google Pixel 6a will be a hugely popular addition to the smartphone market. Companies have responded to the prevalence of mobile phone use by optimising mobile browsers and developing apps, which use the full potential offered by smartphone technology. As consumers face a cost-of-living crisis and the threat of a global recession, the affordable mobile phone market will continue to grow as users choose phones which no longer greatly differ from a technological perspective and give them the opportunity to make big savings.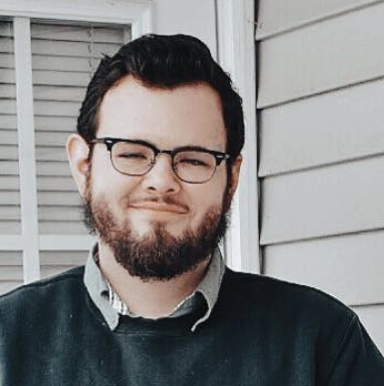 Taylor is a freelance SEO copywriter and blogger. His areas of expertise include technology, pop culture, and marketing.