Every picture you take isn't just a piece of art, but your intellectual property as well. As just like any other type of property, the intellectual one should be protected. One of the best ways to keep your photos from falling into the wrong hands is watermarking them. A watermark is a scarcely seen digital signature that both protects your images from unauthorized use and serves as a sort of branding for you as a craftsman. In case you have little knowledge on how to make a watermark for your photos, our article will be of great help. In it, we'll tell you about a handful of ways you can brand your pictures and be sure about their virtual safety. So let's not waste another minute and dive in. 

1. Branding Your Images with GIMP
Chances are you have heard of GIMP. This is an immensely popular photo editor that is free and very feature-rich. Let's see how it can help your cause. Once you open your image, find the Tools menu on the top toolbar. There, pick the Text tool. Click on the image and the text editor box will pop up. Type in whatever text you want to be featured on your watermark. Play with the size, font and overall style of your watermark to find the perfect design. If you want your watermark to be subtle, make it semi-transparent. In order to do that, make this new layer visible on the Layers Palette, then simply drag the opacity slider until your logo looks the way you want it to. Finally, move your watermark around to find the perfect spot for it. That's how you create watermarks for photos with GIMP.
2. Watermark Your Photo with Photoshop
Photoshop is the staple product when it comes to photo editing software. All-mighty and notoriously complicated – not to mention insanely pricey – this program seems to be capable of everything. Let's see how to create a watermark for photos with it. When your picture is already opened within Photoshop, you need to create a new layer. Then, pick the Text tool and click anywhere on the photo. Type in your text – your name or the name of your studio – and pick a style for it. You can go with any color you want, but just keep in mind that white is the undying classic. Once again, navigate to the Layers panel to lower the opacity of your watermark for a more refined look. You can either drag the slider or punch in the value. The cool thing about Photoshop is that it allows you to turn your watermark into a smart object which means you no longer need to create a new layer and design your logo. Instead you can just slap it over your images in a click. 
3. Add a Logo to Your Pic with MS Word
The good old MS Word is a program that all Windows users are familiar with. Surely, it is more closely associated with word processing, but did you know you can use it to make watermarks for photos as well? Let's see how you can do it. First, you need to make sure you have your watermark already designed and good to go. Open your photo in MS Word by inserting it as a picture. Then, select the Shapes tool and draw a small rectangle over your image. Pick the No Outline option for your shape. Next, click the shape and choose the Shape Fill feature. Select your picture logo and place it inside the rectangle. You can now adjust the size, position, and transparency of your watermark. And voila!
And that's it – these are the three relatively easy ways to watermark your photos to keep them from no good digital thieves. In case you want to explore more options, be sure to learn how to create a watermark for photos in other similarly easy ways. And once you find the perfect tool, don't spare any effort in protecting your creativity and hard work. A bonus tip for all of you – do not place your watermark too close to the edges of your image. It will be all too easy to crop it off. Better yet, place your logo on some detailed surface – it will be a nightmare to get rid of. Now you are all armed and ready. So say goodbye to people stealing your awesome shots.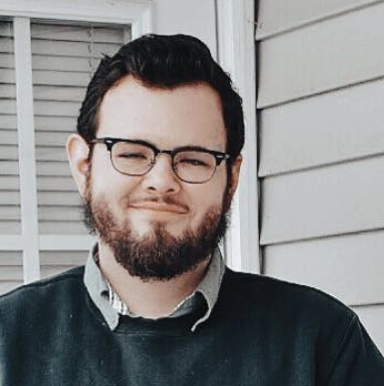 Taylor is a freelance SEO copywriter and blogger. His areas of expertise include technology, pop culture, and marketing.