iTop Screen Recorder is a free, feature-packed but simple-to-use tool for Windows that lets you record the important and amazing moments you want to remember on the computer screen.
On the Internet, you may find dozens of screen recorders. However, not all tools are created equally. You'll need a screen recorder for PC that not only records the screen but also has some additional capabilities to assist you to capture your best moments in the best way possible. And iTop Screen Recorder is perfect for the job.
What does iTop Screen Recorder have in store for you? 
The iTop Screen Recorder's greatest promise is the freedom and endless possibilities it provides. There's no need to be concerned about capturing full screen, a specific portion of your screen, or a highlighted screen. When recording HD videos, you also don't have to worry about recording time or lag. iTop Screen Recorder is a high-quality screen recorder for PC that accomplishes all you'd expect. It records the entire screen or a specified portion of the screen, has an unlimited recording time limit, and does not lag when recording HD videos. Isn't it fascinating? But hold your horses, for the narrative of iTop Screen Recorder's features is far from over.
Noteworthy features for your recording
Customized recording
iTop Screen Recorder provides customized video and audio settings and allows you to capture every important moment in your life. It can record video conferences, self-made tutorials, online courses, movies, music, or whatever else you want it to record with no lag. You can record video with no time limit for every recording task.

Gaming mode
The iTop Screen Recorder is a fantastic tool for gamers as well. The Game Mode allows players to capture and store their favorite and most memorable game moments. It's incredible to learn that iTop Screen Recorder supports the GPU encoding recording, which can record in the background without causing your game to lag. The tool provides the best performance while consuming very little CPU. It also records games in 4K Ultra HD with a resolution of 4096 x 2160 pixels. Another advantage is that you can save your video in a choice of file formats.
Facecam recording
With the Facecam Recording feature of iTop Screen Recorder, you can not only record your PC's screen but also your face in a video to do a tutorial or presentation, which is a useful feature to record online lectures or a tech tutorial.
Record screens with audio
Another notable gain of iTop Screen Recorder is that it captures the screen properly with audio. It records audio from the inner background, speaker, and headset, including every sentence for students, teachers, and professionals to record audio.
Video and audio edit
What makes iTop Screen Recorder unique it it has a well-designed built-in video editor. You can cut and trim the video to any length and even add GBMs, subtitles, filters, transitions, etc. professional effects in the multi tracks.

Additional features
Other fascinating features of iTop Screen Recorder include numerous output formats, snapshots while recording, and much more. It has so many amazing features while remaining quite simple to use.
Conclusion
iTop Screen Recorder is, without a doubt, a free, easy to use and fantastic tool. It comes with a slew of capabilities and makes screen recording and video editing simple. The fact that it is free is the cherry on top. So, what do you have to lose? Download and install iTop Screen Recorder since it acts as your personal screen recorder for your PC and offers a plethora of features.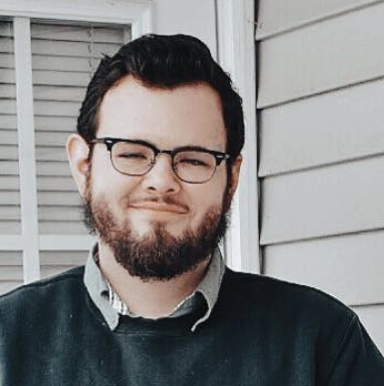 Taylor is a freelance SEO copywriter and blogger. His areas of expertise include technology, pop culture, and marketing.