In 2022 mobile games have become special. They offer stunning graphics, countless levels and so much more. In general, you can play any game you like and have a great time. The best part here is that there are countless games available to gamers. But which games are the best and which ones deserve your full attention? Well, here are a few of them.
Mafia City
The game is actually exactly as it sounds. Your mission is to become a new Mafia boss and you will choose how you will do it. It is an extremely popular game and you can find many interpretations of it on Papaya Wins site as it is always great to try something new. For example, you can choose how you will play with other players. You can cooperate or you can go to war. You can erect all the buildings you like as well.
The game is a mixture of storytelling development and a strategy game. However, the accent on both elements is the same hence you can enjoy the game like no other. Most strategy games are based on fantasy or history. Mafia City is not which makes it one of a kind. You will have to become a mafia boss in a modern city! You will have to own great skills for leading and playing in a wise way. So, take your time and try to become the strongest boss in the city.
Elvenar
The game we have here is special and ideal for all players who want to enjoy strategy games in detail. For instance, you will be able to explore new areas, do your research and make your buildings and your cities stronger and at the same time, you have to complete many quests. Some of these quests are appealing and complicated. Others are just ordinary missions you should complete. The graphics and the design of the game are stunning. Gamers can feel nice when they are playing and they can make countless customization to their city or better said cities.
Puzzles & Survival
Puzzles & Survival may look or sound like an ordinary game but it is far from that. The game does involve and is mostly based on solving puzzles but there is a catch. You will do all of that in a post-apocalyptic world filled with zombies. You will have to solve the puzzles in order to defeat them and level up. As you go up, levels get harder and zombies more deadly. But you can unlock a new character and you can level up so you will become stronger and more successful as well. If you have heard of or players Puzzles & Dragons you will know what this game looks like and what it offers.
Raid: Shadow Legends
Raid: Shadow Legends is one of the best games in the world right now. It is also one of the most popular RPG games of all time due to a reason. Players can enjoy the best graphics there is. The effects are stunning and they are present all the time.
The animations will impress you as well. It is a multiplayer game where players can do everything they want and with a full set of options many gambling switch to video games like this one. All of this means one thing. You will have a great time playing the game and you will want to play it for days. The best thing here is that the game won't become boring after some time. It has PVP Arena and PVE campaign modes that will keep you busy for months or even years.
June's Journey
This is a mystery game and one that comes with countless details you will like. Your character is June Parker and your mission is to find the killer of your sister and her husband. You will start by finding rare and hidden objects in different locations and you will need to use these to get more information and details about what happened. The game is more complicated than it sounds and you will need a lot of time to complete it. On the other hand, it is free so you can enjoy it right now.
Forge Of Empires
The game has been more than just popular. The first thing you need to know is that the game will require you hours and hours to invest. This is not a game you can complete within a single day and start with another title. Your mission is to create a city and advance it. You will see that a huge part of the game is war with other cities. The war method here is based on turns and it is common in games like this. In addition, you have to make sure your city is operating perfectly and you can advance well.
The Final Word
These games are the best in 2022 but most of them will. Remain appealing and popular in the near future. The games are fun, will keep you busy and they are thrilled to play. With the future web 3.0 technologies we can expect that these games will use the latest innovations.
All you have to do is to pick the one you like or better said the genre you like and download a game of this kind. Enjoy it and have fun. Try most of them. You never know when new games will impress you and you will want to play them for hours.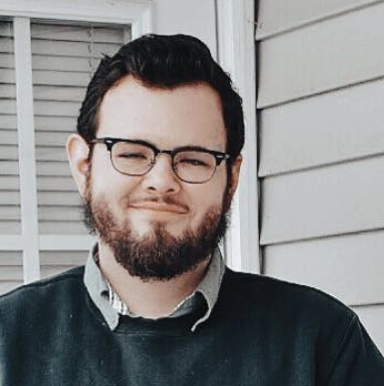 Taylor is a freelance SEO copywriter and blogger. His areas of expertise include technology, pop culture, and marketing.