A SIP trunk allows you to run your company's phone service via the internet. SIP (Session Initiation System) is a signaling protocol that allows for end-to-end phone, video, and chat communication. SIP standards are used to create Voice over Internet Protocol (VoIP).
SIP trunking companies, in a nutshell, provide a virtual bundle of phone lines that leverages your internet connection to deliver business voice service.
SIP trunking is best known for allowing you to migrate your on-premise PBX system to the cloud, but it has a lot more uses. SIP Trunking is an excellent service when done in a right way. Let's get started and have a look at the benefits of SIP Trunking.
Advantages Of SIP Trunking
Communication Systems That Are Integrated
SIP trunking allows you to utilize the same IP-based network for phone, video, and other forms of data transport. Multiple, overlapping networks are no longer required (and paying for each).
You no longer need to pay for separate voice and data services. Instead, you may use SIP trunking to create a strong architecture.
This infrastructure will enable you to expand in the future without having to build additional services to accommodate that expansion.
Cost Savings That Occur On A Regular Basis
You won't have to be concerned about your monthly phone expense thanks to SIP trunking. Your entire phone system's cost becomes predictable and straightforward.
This is conceivable because of the following:
Instead of using costly physical phone lines, SIP calls use the internet or a third-IP party's network.
SIP reduces the cost of long-distance and international calls by converting them to local calls.
A Significant Presence In The Community
SIP trunking allows you to set up local area codes for your company's phone numbers. SIP trunking is how you may give connection to everyone, whether you have one site with a PBX or numerous locations with many PBXs.
When a company does not have a local presence yet want one, they frequently employ standardized toll-free numbers. Toll-free numbers, such as 800 numbers, have the disadvantage of being generic. They aren't tailored to the specific needs of local prospects, consumers, and supporters. Toll-free numbers have advantages and disadvantages, so why not have both?
Return On Investment Is Immediate (ROI)
A lot of business solutions take a long time to show their worth. Many decisions, including as hiring, pivoting, product development, and others, might take months or even years to pay off.
With SIP trunking, this is not the case. There's no need to take any risks or make a large initial commitment to get started. SIP trunking services are inexpensive right now. The difference between your existing PBX payment and what you'll spend with a monthly SIP service is immediately visible.
Every Employee's Productivity Has Increased.
Projects fail for a variety of reasons, including poor communication and shifting priorities. Is there a smooth link between employees and offices in your company's communication setup? Otherwise, your deadlines and objectives may be jeopardized.
The advantage of a secure SIP trunking service is straightforward. Your staff will be able to spend less time figuring out how to contact someone and more time accomplishing valuable work.
You also get access to raw call logs and reporting, allowing you to track usage and availability. IT professionals and company owners' profit from this feature since it allows them to expand their phone system to meet the demands of their employees.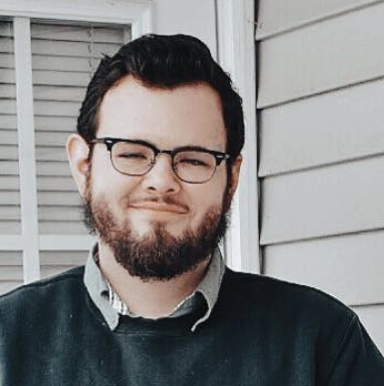 Taylor is a freelance SEO copywriter and blogger. His areas of expertise include technology, pop culture, and marketing.