An electronic health record is a 'digitized' copy of a specific patient or person. From past conditions to future possibilities, an EHR contains everything that is essential to examine a patient within a span of a few seconds. The primary aim of an EHR is to streamline the process of patient record management and automate the workflow. What's interesting is that it started with something intended at keeping patient information has now been transformed into a completely automated encompassment of past, present, and future predicaments. 

The Story So Far…
An 'onwards' approach is what the healthcare sector is aspiring for and innovations like EHRs will turn the wheels faster. "An upward investment pattern will be pivotal for the growth of the global electronic health records market," states Fortune Business Insights in its latest report on EHR, wherein it also claims that the market will nearly be worth $40 billion by the end of 2026.
What Information does an EHR Hold?
Among other patient behavioral patterns, an EHR contains patient health information that can simplify the diagnosis and treatment process altogether. This information is intended to be shared with laboratories, pharmacies, medical imaging centers, workplaces, and other specialty centers. The quality of the information included in an EHR can be summarized as follows:
Diagnosis History

Allergies and Reactions

Blood Information/ Previous Results

Vital Signs

Medication History

Patterns of Progress

Physical Aspects/ Information
If one thing is clear from these points, it is the collective need to simplify the diagnosis process of a patient. Through automated processes, it looks like the implementation of EHR has itself been simplified altogether. The healthcare industry has gathered sufficient attention towards the integration of technologically advanced concepts in EHR tools over the past few years.
What are the Benefits of EHR?
Electronic health records are patient-centric records that are integrated with real-time monitoring. Although there are plenty of benefits associated with their use, there are some that definitely stand out from the rest. A few properties elevate EHR beyond just standard clinical information, with concepts such as artificial intelligence opening the doors for future outcome predictions. The use of AI and genome sequencing has helped predict possible diseases that humans could potentially develop in the coming years. It also opens up access to 'evidence-driven' tools that will help prescribe medicines to patients with the help of their historic patterns. Moreover, EHR also eases the process of healthcare professionals and helps them create a systematic patient-care pattern, possibly with more efficiency. 
EHRs are Being Used to Treat COVID-19 Patients
The coronavirus outbreak has put us in a state of desperation. Rising cases and limited treatment options are primary reasons why we are welcoming all the help we can get. In unprecedented times like the COVID-19 pandemic, electronic health records have proven their worth once again. Healthcare providers are using these records to track the symptoms and patterns of the coronavirus among patients with a specific history. The availability of patient access and information in a single place has helped resolve several conundrums in a situation that has put the world at alert. Although different analysts have labeled out different benefits of EHRs more significant the others, one thing is for sure that only good can come out of this.
Expect More Collaborations!
The EHR industry has fit in perfectly into the healthcare space over the years, with more companies now taking up the challenges in healthcare through EHRs. As technology is at the core of these EHR tools, it is likely that the intelligence of healthcare and the expertise of technology providers can be combined and put to greater use. Subsequently, there has been an influx of health-IT collaborations ever since EHR solutions burst onto the scene. In retrospect, electronic health records have constantly been in the limelight ever since analysts decided to monitor and study their end results over longer periods. The optimum efficacies of these tools, coupled with the piling investments from various sectors, will paint an exciting future for EHR providers across the world.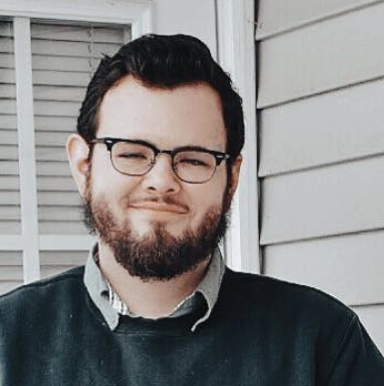 Taylor is a freelance SEO copywriter and blogger. His areas of expertise include technology, pop culture, and marketing.