Artificial Intelligence (AI) software plays a crucial role in the functionality of many igaming sites and popular online casino games. Considering the cultural prevalence and continuing development of AI, it is not surprising that many leading online casino sites have decided to make the most of the technology. The use of AI software poses untold benefits for online casinos and their players, including enhanced security, improved customer support, and the reduction of problematic gambling.
What Is AI?
In a nutshell, AI software uses data and algorithms to simulate the higher functions of the human brain, such as learning, processing language and speech, and identifying and solving problems. Essentially, AI technology is used to complete tasks usually assigned to humans, and in some cases, it can even do a better job. Increasingly, AI permeates multiple aspects of our lives, from business and shopping to healthcare and education.
Much like advanced SEO metrics, AI can be used with online casinos to learn how often a casino is accessed, how much the player wagers, what games are played the most often, and other important behaviors. It can then use this information to customize the user experience such as suggesting new games and bonuses the next time they log in based on their playing style and preferences. This is just one small example though.
NetEnt Leads the Charge
Arguably one of the most popular casino software developers, NetEnt is well known for creating a range of exciting games for players. However, with the rise of AI, they are using systems to really learn and further define the playing experience. The best NetEnt casinos offer exciting no deposit bonuses so you'll be able to test the games out for yourself using this list of casino sites.
AI Promotes Responsible Online Gambling
In recent years, we have seen AI used to combat problematic gambling, mainly via the automatic identification of irregular or excessive playing patterns. AI software is used by many online casinos to monitor and safeguard the gambling behaviors of their clients and ensure that they are always kept safe when playing online. Online casino sites may use AI to impose automatic limits on the wagers or play of individual gamers, often known as 'breaks' or 'cool out' systems.
Collects Playing Pattern Data: AI systems can target specific playing patterns which may be deemed as problematic through the mass collection of data. This helps casinos to identify potentially vulnerable players and provide a better user experience for all gamers using the site.
Breaks & Cool Out Systems: AI systems may place limits on real money wagers or stop players from gaining access to games for a specified period. This can help players to take a break, save their playing budget and collect their thoughts – gambling should always be fun, and sometimes a well-deserved break can do the world of good.
Provides Safety & Security When Playing Online
It has been demonstrated that the use of AI poses numerous advantages for businesses, and the technology holds equal potential when it comes to enriching the quality and efficiency of online casino sites – this is no truer than when it comes to safety and security. In the same way that AI software can be used to keep players safe by engaging in responsible gambling behaviors, it can also be used to keep their finances and data safe when playing online.
Protects Against Fraud: Because AI software can automatically detect irregular patterns of play, online casinos which make use of AI tech are much less vulnerable to fraud – this protects casino platforms and enables a safe and secure playing environment.
Keeps Data Safe: Sturdy AI systems are used by online casinos to keep sensitive player data safe and secure.
Secure Online Transactions: AI software also enables fast and secure payment processing, including real money deposits and withdrawals via a range of reputable online payment providers. The use of AI software enables players to make online transactions without having to worry about the security of their funds.
AI Improves User Experience
The main purpose of AI software at online casino sites is to improve speed, efficiency, and all-round user experience. The high potential for personalization afforded by AI (achieved through automatic data collection and analysis) means that users can receive a tailored service that is unique to their personal gaming interests and playing habits.
Tailored Game Selection: AI systems and algorithms can memorize the game titles you play and enjoy the most. This data is used to provide tailored game suggestions, including personalized recommendations based on your favored game genres, playing habits, and average betting value.
Tailored Features & Bonuses: AI can also be used to provide online casino players with a personalized range of benefits and bonus features, which may include free spins, free credit bonuses, cash rewards, and no deposit bonuses.
Efficient Customer Service: While chatbots may be cheaper than human customer support advisers, they can provide an often-superior level of support that works around the clock. Many AI customer support systems are designed to solve problems as quickly and efficiently as possible, with instant response to customer queries.
What Next for AI & Online Casinos?
AI is becoming so advanced it is now being used in education, business, healthcare, and our general day-to-day lives. As such, it should be no surprise that this versatile, ever-expanding software is firmly at the forefront of the online casino industry and that the AI casino trend is only likely to continue with each new technological development. We don't know exactly what the future of online casinos will be, but we can be sure that AI software is going to be an integral piece of the puzzle.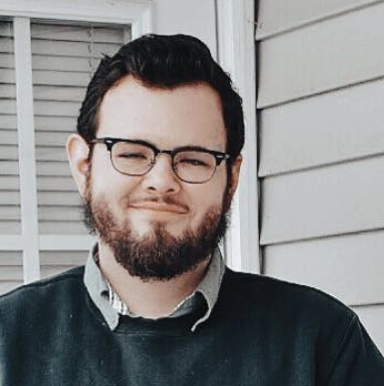 Taylor is a freelance SEO copywriter and blogger. His areas of expertise include technology, pop culture, and marketing.