The process of buying a used car can get overwhelming, especially when verifying its history. A vehicle identification number (VIN) check is one of the sure ways to check this history, as it provides valuable information about a car's past, including its specifications, accident records, theft records, odometer checks, salvage auction records, and much more. With so many VIN check platforms available, it can be challenging to determine which one to use. 
One of the best platforms that offer reliable reports is Free VIN Check. This platform provides a range of features, including accident history, odometer readings, and service records, without charging a fee. Whether you're a seasoned car buyer or a first-time shopper, Free VIN Check is an excellent starting point to help you get the information you need to make a confident and informed decision.
Below are the five best free vehicle identification platforms to help you get started.
5 Best Free VIN check Platform
VINCheckFree

Chevy VIN Decoder

Bumper

CARFAX
1. Free VIN Check

Free VIN Check is one of the few platforms that lets you perform a free VIN check for many different types of vehicles produced by all major manufacturers – It doesn't limit you to what kinds of cars you can check. It is viable for accurate, up-to-date, and dependable information because they collect vehicle data from authoritative sources such as NHTSA and insurance companies.  
You can get accurate data on make and model, model year, vehicle type, and other specs. You can also determine actual mileage, maintenance history, part replacements, safety ratings, and special vehicle use. Click here to access this information for free.
It is where you can find sufficient information regarding the kinds of accidents or damage the car has suffered. That lets you determine whether the vehicle has been labeled as a total loss. Additionally, you can trace its repair history to estimate its value. 
And finally, you don't need to be worried about the vehicle's authenticity as you can check VIN validity, and identify past or open recalls, and consumer complaints. This information protects you from damaged or stolen vehicles.  
Pros
Free to use
Comprehensive reports – you can get every detail from make and model, vehicle specs, and accident records to open recalls
It is extremely easy to detect risks and problems  
Accurate and reliable mileage reports
Cons
The site may be slow at times
2. VINCheckFree

Whatever car brand you're looking to analyze its VIN, VINCheckFree lets you achieve all the information you need for free. It gathers this information from verified and reliable databases such as service stations, insurance companies, and police records. Therefore, you can rest assured knowing all the information you're getting is highly accurate and reliable.
With the VINCheckFree services, you will determine lots of crucial information detailing mileage accuracy, damage records, ownership history, and much more. And by the end of your VIN lookup, you can decide whether buying that used vehicle is worth it because VIN Check Free gives you a clear picture of the car's specifications without hiding any detail of what has happened to it in the past.
Pros
Checking VIN is available for every US state
Great for finding a good estimate of how much the vehicle should be worth 
Comprehensive background information on the vehicle
Cons
Lacks a mobile app and support
Contains fewer data than major competitors
3. Chevy VIN Decoder

Using the Chevy VIN Decoder to verify the status of the chevy vehicle you intend to buy will help you avoid purchasing a stolen or damaged motor vehicle. Running your Chevy VIN through this service gets you all the necessary information about your prospective Chevy vehicle in a few seconds. You will be able to determine the recall history, and original owners of the Chevy car, and view its engine type, manufacture year, model, and matching parts at a glance.  
This tool also briefs you on the current car value on the market, safety rating, current warranty, and NMVTIS report. It is possible to identify the match parts of the faulty car for possible replacement. 
With such information at your fingertips, you can easily determine a damaged or stolen vehicle. The Chevy VIN Decoder is the key to overcoming the odds of falling for a faulty ride.
Pros 
You can access detailed and up-to-date information on all Chevy vehicles
Informative site
Offers an easy and convenient history of Chevy vehicles
Cons
May not be reliable for all car damages
4. Bumper
Bumper is a web-based tool that zeros in on every vehicle feature through its VIN. You can determine crucial information on vehicle history, including its salvage, theft and accident records, and sales and registration records. 
To ensure that you get comprehensive reports, Bumper collects accurate information from scrap yards, insurance companies, salvage auctions, and towing agencies. They also source their data from 22 state-level departments.
However, Bumper doesn't have a free service. Nevertheless, they run trial specials for reduced rates. And compared to other paying services such AutoCheck, they charge significantly lower costs. They also offer a service that lets you perform as many VINs as you wish in a set time frame. 
Pros
Comprehensive reports – paying for the reports is definitely worth it
You can choose the specific history
Has a 7-day trial for only $1
You can get an estimated market value of the vehicle
Cons
No free service
Limited to 50 VIN searches per month
It's not primarily a VIN checking site – but rather a car dealing site
5. CARFAX
CARFAX is a VIN checking site where private sellers and buyers of used vehicles can check a vehicle's history using its VIN. Sellers rely on that information to get the best deal for their car, while buyers use it to avoid scammers. 
CARFAX is one of the largest VIN checking dealers in the automobile industry because they offer the most comprehensive and reliable report. They also have several years of providing VIN checking services, including access to 100,000 sources – insurance companies, auction houses, DMVs, and police departments. 
However, CARFAX has no free services for any VIN checking. They also charge quite a bit more than most companies – usually three to four times what other companies generally charge. Their pricing plans come in three options: one report goes for $ 39.99, three for $ 59.99, and six at $99.99.
Despite the charges, their paid reports hold more details than other charged reports from other VIN checking services.
Pros
They are reliable due to their long service in the automobile industry
Has access to over 100, 000 data sources
Mobile-accessible services
Tons of relevant information in the reports
Cons
More expensive reports- a single report is thrice what other companies charge
Lacks phone call support
FAQS
Q1: What Is a Vehicle History Report
A vehicle history report usually contains information you can use to determine vital details about a vehicle – it is the key to understanding a car's condition. It generally contains information about accident history and other damage, title history, previous owners, mileage, service history, and recalls. 
Q2: Can You Get a Free VIN report
Some sellers usually provide a free VIN report to put their prospective buyers at ease. If they don't offer it, there are a few sites that offer it for free. FreeVINCheck is an example of that platform. This site provides comprehensive and reliable vehicle reports in an instant. Better yet, you can access some of these reports, including a VIN report for free. 
Conclusion
While there is no substitute for a full vehicle inspection, Free VIN Check platform can help you get a better understanding of a car's past and make a more confident buying decision. Simply visit their website and type your vehicle's VIN in the search bar to get a VIN check for free.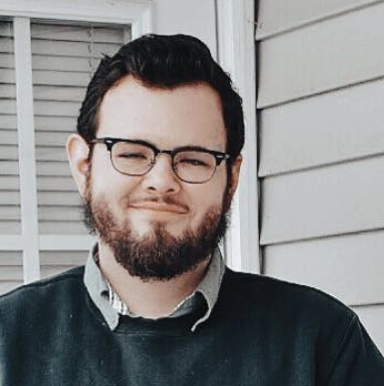 Taylor is a freelance SEO copywriter and blogger. His areas of expertise include technology, pop culture, and marketing.