The world of online gaming gets bigger every passing year. In truth, there is no stopping the juggernaut that is iGaming. Whether you like to play online games on your PC, Xbox, PlayStation, or Nintendo, or you prefer to put some money down and play a bit of blackjack, roulette, or spin the reels on slot machines, there are always options. Many people jump straight into these games, but there is a certain way to go about this if you want the best online gaming experience.
We have picked out some of the key areas that we think you should look at first before heading into the gaming world. Some are obvious, some not so much, but they all provide you with an enhanced experience. Some will also save you money, save your body, and save you precious time. Sounds interesting, right? Well, let's get to it with some of the boring yet key points if you want to get the most out of your gaming journey.
Security Conscious & Legitimate Sites
Playing online games means you should always be conscious of your security and the safety of your personal data. Online casino players should be more aware of this than others. It's not to say casinos aren't secure, but it always pays to play at licensed online casino sites. For example, you want to play casino games and be able to take comfort that you can withdraw your winnings if you do win, right? Some rogue casinos simply process deposits and never withdrawals.
That is not great for your online gaming experience. It's why we always recommend everyone plays at licensed and regulated casinos. Take Amazon Slots Casino with its UKGC license and library full of games. You can play some amazing slots, including Big Bass Bonanza or Who Wants to Be a Millionaire, plus you can find hundreds more other titles on the slot games page. Take the stress out of your gaming experience, always play at legitimate sites, and keep your data safe.
Find Friends To Play With
Some people like playing solo games, and others like to get involved with 100+ people in multiplier battle modes. There are games for everyone, but most agree that playing with others can boost the experience tenfold. Thanks to modern technology, you don't have to sit in the same room, squeezed up on a couch and share controllers like in the old days. You can log in, set up a connection with your gaming buddies and launch into games as a team or against each other…whatever takes your mood!
Playing with friends or other like-minded players is also possible on the casino side of gaming. The introduction of live casinos was a big jump forward, and now players can sit, bet, and chat with each other in front of professional live dealers. It's an awesome experience that you should try at least once. You can play these games at the Amazon Slots site mentioned earlier. But the main point is that you can enjoy your games much more when friends are involved. Much like the casino, you can sit, chat, and revel now when you become victorious!
Manage Your Money & Time
We've got a couple of other aspects that some people may not think of when trying to enjoy the experience of online gaming. The first one is money management and time management. It's far too easy to sit there and spend hours playing games. There is a real world out there, and it can be fun too! Set a playing time limit and stick to it before you spend the whole day glued to the screen. The same goes for money management, and it's even more important. Work out your budget, whether you are updating your character or adding money to your casino bankroll and stick to it.
Learn The Rules & Play Sensibly
Learning the rules of the game may not result in too much trouble if you play video games. At the most, you may get some frustration due to the other players running you in circles. However, not learning the rules when playing online casino games can mean you lose a lot of money fast. Just a quick check of the game rules, the betting limits, and what you need to do to pick up wins can be useful. At the end of the day, knowledge is power, which will always make your gaming experience more enjoyable, win or lose.
Don't Ignore Ergonomics
Ergonomics? Are we having a laugh with this one? No! It may not be something you initially think of when playing online games, but trust us, you will have wished you did think of it. Sitting and playing games for hours on end is not exactly something humans were designed to do. Ergonomic chairs provide a better body position, an ergonomic keyboard and mouse set can help keep your hands from cramping up, and ergonomic desks help put the whole setup together. Thanks to clever ideas and like-minded gaming designers, ergonomic equipment may not sound fun, but it can look cool!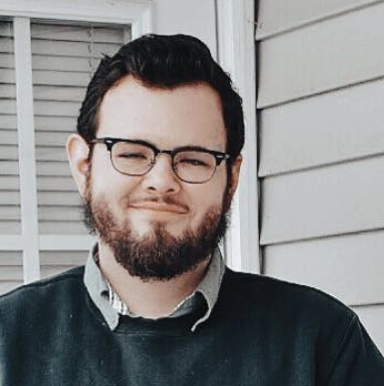 Taylor is a freelance SEO copywriter and blogger. His areas of expertise include technology, pop culture, and marketing.