After the invention of ChatGPT, nothing has become impossible. ChatGPT is an efficient platform to ask questions or solve queries using natural languages. It is developed by openAI, which makes conversations between humans and Artificial intelligence. It has a free version which provides several benefits to scientists, researchers, etc. 
The official website of ChatGPT is difficult to use and needs time and effort. But some other 5 sites help you to access and use ChatGPT without any financial need. Each site has its functions, features and options that will help you to get the benefit of ChatGPT. 
1.ChatGPT Free
ChatGPT Free is one of the most interesting platforms by which the user can enjoy adventure games by only texting or writing. This platform is powered by ChatGPT while it is   free and requires no login. To experience ChatGPT free, visit here.

2. HIX.AI
HIX is an efficient platform where you can visit the website for finding any questions and sharing them with others. It has an easy interface with a large number of unique and useful helpful features. This helps you to make a conversation between you and the bots.

These bots are mainly made by different third-party companies such as OpenAI or Anthropic. By using HIX, you can also make your bots by using LLMs or Large Language Modules. That will help you in learning, translating text, entertainment, etc.
3. Hugging Face's Transformers
Hugging Face's Transformers is a useful platform that has a large number of natural languages with an amazing feature of state-of-the-art AI models. This tool is free of cost and also it contains the unique tools that are present in the paid version of ChatGPT.
This library is provided under the Apache licence and can be accessed by GitHub also. The benefit of powering the NLP models, and creating new ideas or applications can be done using Hugging Face's Transformers.
4. Ora
Ora is an alternative to ChatGPT which can provide several beneficial features of ChatGPT without costing anything. This platform has become a helpful tool for students which can help them in their studies. You can also create LLM applications and can share them with others at a high speed. 
Now you can also experiment with the ChatGPT free of cost. Not like ChatGPT, you will not face any type of warning or restriction, no longer wait and do not have to pay any fees for using it.
5. Microsoft Bing
Microsoft Bing is another platform that is very similar to ChatGPT in features and is introduced by the Microsoft company. Prometheus is another name for Microsoft Bing which means that Microsoft Bin has already utilised the technologies that are used in ChatGPT.
Also, the interesting and shocking fact is that while using Microsoft Bing you will notice that there are some more advanced and unique features which are not present in ChatGPT.
Reasons To Access Other Websites To Use ChatGPT
ChatGPT is a powerful platform which accesses you to make a connection with the AI. But there are also some benefits or reasons why a user has to choose other websites to access ChatGPT. Some of them are given below:
Some other websites other than ChatGPT provide more customization options which would be more beneficial for the researchers to solve their queries easily. 

Some websites require some paid subscription for using ChatGPT with restrictions and require time. But some websites are cost-effective and do not require any subscription as they are free of cost.

Some websites integrate ChatGPT with other existing tools. It helps the user to use and get benefit by making their work in an organised way.

Several websites may help you in accessing ChatGPT. But each site has its benefits and features. Some focus on easy interface or unique features and some focus on language translation, etc. so you have to find the one that is best for you.

Different platforms provide ChatGPT for different working. Some provide ChatGPT with more law, computer, or medical information than others. So that you have to visit each website and then select the perfect one for you.

Some websites provide high security and customer support or help services. In comparison, some are scam websites that can leak or sell your personal information.

Sometimes some websites other than ChatGPT, provide more good free trials. These trials have more functions, capabilities, facilities, options, and features that are provided in the paid version of ChatGPT.

Some websites support a large number of languages than ChatGPT. So everyone from any country can find the ones that have the required language, features or facilities.
Bottom Line
As you know ChatGPT is an unbelievable platform, that helps you to make a connection with AI and get solutions to your queries. After reading this article you will no longer need to have to visits ChatGPT's official website for their use. But you can access other websites that help you to use ChatGPT for free. Each website has different features and benefits than others.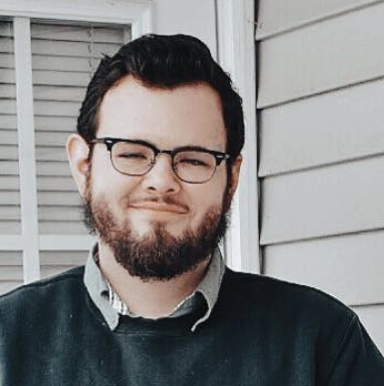 Taylor is a freelance SEO copywriter and blogger. His areas of expertise include technology, pop culture, and marketing.