When you look at the closings of 2021, cryptocurrency was expected to rise to a different level in 2022. But it has been a very tough journey so far for the cryptocurrencies in 2022. Several, political and economical factors did affect the crypto market, but the main reason for the tough time and fall of crypto was the Russia-Ukraine war. Slowly by the end of March 2022, the numbers started turning green but in just no time, they again turned to red. So, it has been a very tough choice to make for many people whether to invest in crypto or not. Investment simplified with crypto trading platform Visit Website
Still, there are many experts who are predicting that cryptocurrency will trade in profits, in the future. Many long-term investors show interest in cryptocurrencies. But cryptocurrency has always been a choice for the short-term investors as well. Whether it is this summer or any time of the year, crypto is highly volatile. It is very important to be cautious about it before you start investing.
If you are looking for the best altcoins to invest in this summer and the coins with huge potential, here is the information for you. Usually, people believe that if the big coins like Bitcoin and Ethereum work well, then the other altcoins will also follow the same trend. But that is not true. There are several altcoins that perform well irrespective of the major coins. So, here are the top 3 altcoins that you can consider this summer as they have huge potential.
Tron (TRX):
Launched in the year 2017, Tron is one of the most popular altcoins. Tron Foundation developed this altcoin and operates based on a blockchain operating system. In the beginning, this altcoin was deployed as an ERC-20 token on the Ethereum network or blockchain. But that didn't last long. In just one year, Tron moved to their blockchain. This altcoin does not have any central authority that will handle or take care of the data stored on the Tron network. The content providers who post content on their network will be rewarded with these coins. This is one of those altcoins that has a high potential to rise in the future.
Solana (SOL):
The next altcoin that you can consider is Solana. It is not just one of the best cryptocurrencies but is also a platform decentralized apps can be run. Solana is a unique combination of proof of history and proof of stake. That means it will increase scalability. That means, this altcoin can support almost 50000 transactions per second and the best thing is it does not compromise decentralization. SOL is the cryptocurrency for Solana and that will be used for paying any fee for transactions. This altcoin is one of those rare coins, which work towards making the transactions more scalable and faster. You can invest in this coin as well. This is also having a huge potential to increase this summer.
Cardano (ADA):
The price of almost every coin in the list of cryptocurrencies is in red. This means the price is going down. But considering the past history of this coin, Cardano is another altcoin that you can consider this summer. It has a very huge potential for growth and that is the reason you should consider it. It was initially launched in 2017 and since then it has grown well. The market cap of this cryptocurrency is high and is one of those coins that have the highest market cap. Some experts say that it is Ethereum's next-gen coin. It has a more scalable, sustainable, and flexible platform compared to Ethereum. ADA is the native token of this cryptocurrency.
Along with these three, there are several other altcoins that you can consider this summer. But like already discussed, they are volatile and unpredictable. You need to be more conscious while choosing any coin, whether the market is good or bad. And the most important point to keep in mind is to invest only that amount that you are willing to lose. Always long-term investments are proven to give good profits. So, even if the market is down, do not worry. Just stick to it and wait for the coins to go into profits in no time.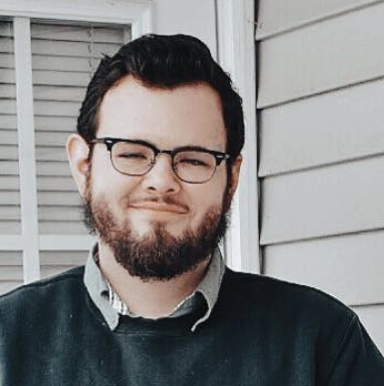 Taylor is a freelance SEO copywriter and blogger. His areas of expertise include technology, pop culture, and marketing.