Types of SaaS products frequently appear as time goes by. The reason is more and more software companies are slowly shifting to SaaS. Hence, some categories have been surfacing as of late. This demonstrates that SaaS will continue to grow and become successful.  
Thus, we will discuss different types of SaaS Software. This guide is beneficial if you're planning to start a SaaS product development company or you're a customer who wants to buy a SaaS product. 
The Growth of SaaS
Software as a Service is a cloud-based hosting that makes the application accessible to everyone on the internet. With SaaS, you only need to access it in a browser while enjoying customer support updates, similar to the web and mobile applications. 
The growth of SaaS has been going steady for the past decade. From 2014, the market size reached twice by 2020. Its growth is due to technological advancement, the popularity of the internet, and customer behavior.  
Especially in this pandemic, businesses have shifted to digital marketing and remote work, according to Gartner. Therefore, spending on cloud applications is expected to increase further in the years to come. 
Different SaaS Solutions
Due to the growth of SaaS in recent years, more and more categories have begun to surface. Hence, we will discuss the different types of SaaS in detail below: 
Communication Software
Communication Software tools are the most popular SaaS product. It has integrated calls, file sharing, and instant messaging. Thus, companies and employees alike often use this SaaS software. A popular communication tool, Slack, is a favorite for all businesses. 
Billing Solutions and Payments
Another SaaS product that has been for a while is billing solutions and payment. It enables individuals and companies to handle several transactions in a day.  
A popular billing solution software is Paypal where it stores customers' credit and debit information. For businesses, Paypal is convenient since it can receive payments by sharing customer information between the merchants and the banks. Therefore, this minimizes the risk of data leakage. 
Another advantage of payment solutions software is that it's easy to process transactions online. Plus, with the large base of customers Paypal has, your business will have more chances to reach out to new clients. After all, almost everyone is using Paypal.
Enterprise Resource Planning
Large enterprises and companies mainly use ERP to manage business processes. These in-house processes include accounting, budgeting, risk management, and compliance. ERP combines all the business processes into one place. Thus, it helps you to plan and execute projects. 
One example is NetSuite, a popular ERP system with 22,000 customers as of late. It provides e-commerce and retail solutions to any kind of business.  
Customer Relationship Management
Also known as CRM, it is a web-based application that stores customer data to promote products and develop customer relationships.  
The goal of CRM is to increase sales by assisting the users in forecasting them. One example is Freshworks, owned by Girish Mathrubootham, which offers above ten products that can all be integrated according to business needs. 
Project Management Software
Project management solutions allow enterprises to track each project in teams. Added by Proofhub, this system divides tasks into subtasks, allocates resources, provides communication between team members, and mitigates risks and delays.  
It also lessens the need for shared spreadsheets and documents since PM software synchronization provides real-time updates. Furthermore, most PM software includes real-time notifications, task tracking and progress, page permissions, and blog posting. 
Accounting
Accounting software lets you manage financial costs and operations through automation. This is handy for businesses with several financial operations in a day. 
There are different kinds of accounting software in the market. Hence, choose one that fits your needs. Some well-known accounting software is Xero and QuickBooks, with various integrated features. 
E-Commerce and CMS
E-commerce solutions are great if you're starting your business since it allows you to sell your products right away.  
One famous e-commerce platform is Shopify, as it has several features to help entrepreneurs sell products online. You can add themes to make your online shop appealing. It also has integrated payments such as Paypal and POS. 
On the other hand, CMS or Content Management Systems allows publishing content such as blog posts or articles. One popular CMS is WordPress, where you can create a website and start blogging from there. Plus, it's free. 
Make Your Decision
SaaS can help your business' organization through sales, project management, and collaboration across all platforms through cloud-hosting. For this reason, many enterprises shifted to SaaS for its convenience as it enables employees to use the application anywhere.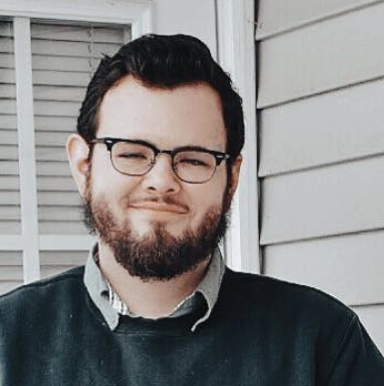 Taylor is a freelance SEO copywriter and blogger. His areas of expertise include technology, pop culture, and marketing.