Hosted contact center tech, popularly known as CCaaS, is famous among business owners for simplifying infrastructures as it reduces extra costs. It is excellent for optimizing Omni channel tools for better customer engagement, a rare aspect of traditional on-site call centers. Additionally, it helps improve client experience and worker performance reporting.
With the increasing rate of remote workers today, CCaaS can help businesses recruit and retain agents better. These solutions serve as a central point for customer-company interactions. Are you still considering adopting CCaaS solutions or not? Here are reasons why you should.
1. Minimizes Operational Costs
Since CCaaS is a cloud-based system, it saves you from the expenses of constructing on-premises contact centers or purchasing costly equipment. With this hosted contact center tech, you will not need to invest in expensive high-tech infrastructure prone to depreciation. As you strive to improve your enterprise's CX customer service network, the need for a better communication network rises.
CCaaS contains chatbots, self-service, and an automated routing system that allows your business to attend to many customers simultaneously and with fewer agents. Therefore, it eliminates or reduces the capital outplay for installing more servers and the space for such infrastructure and staff.
2. Enables Leaders and Customer Support Manage in Real Time
CCaaS not only eases the burden of setting up a contact center but also makes it easier to run one. It creates real-time visibility where agents and managers can monitor the business's daily, weekly, or monthly performance.
The experience feels much better, especially if your organization is transitioning from a traditional phone system; it is like an across-the-board upgrade.
Also, it has dashboards that create a visual command center for top managers to monitor all the proceedings of the contact center. Following real-time workflows allows managers to improve in the following areas:
Reviewing conversations, pushing stuck tickets, coaching, and intervening in calls.

Planning timely workloads by organizing agents as per forecasted volumes.

Identifying and optimizing long-term trends such as data collection creates a case for the rising chat support. you can achieve this through more staff or by creating virtual chatbot support systems.
The current empowerment of customer leaders is a major trigger for many CCaaS providers to introduce unified communications.   
3. Prompting Response and Customized Customer Service
CX-customer service network allows your clients to engage your organization via multiple channel touchpoints, increasing customer satisfaction by reducing the wait time. It offers self-service options where clients can sort out their inquiries 24/7 without needing customer agent intervention.
Your company can benefit from collated transaction history and detailed customer profiles. So, you can achieve these from the call center software systems, which generate reports that consolidate the various contact points. If you can use these reports well, your business agents will be in a better position to serve the consumer better.
4. Improved Performance and Productivity
Cloud-based systems and offsite infrastructure make operations and workforce more mobile. They allow an agent to virtually access the systems from anywhere, as long as they have an internet connection and a compatible device. Besides, CCaaS platforms have several other ways of improving an agent's workflow.
First, it allows for multiple application use while still on a call.

The central interface provides straightforward access to customer information, network accessibility, and history
Furthermore, agents can quickly access information if they have better knowledge management. The result will be an increase in satisfactory and positive engagement from consumers. Therefore, agents can focus on more complex customer matters rather than repetitive daily tasks.
5. Quick Access to Data Analytics
CCaaS unified platform consolidates real-time analytics, performance indicators, and customer information. It gives the business significant insight into customer purchasing preferences, concerns, and client demographics. You can achieve this by using CCaaS to collect and analyze customer data and productivity.
With this information, the management is better positioned to make more sound decisions on operational adjustments and improve the company's marketing campaigns.
6. Improved Scalability and Flexibility
CCaaS allows organizations to adjust and expand according to their actual needs, especially in a business landscape where flexibility and scale are crucial for survival. The best thing is that CCaaS solutions are customizable according to business needs. Moreover, as cloud contact centers, they fast adapt to technological improvements, ensuring that the final user is at the front of customer service.
Conclusion
Investing in CCaaS solutions indicates how serious a company is in finding solutions that best help achieve its goals. It also signifies that your business needs its IT and networking teams more than ever.
Finding a CX-customer service network makes improving customer experience and satisfaction easier, which enhances your business productivity. With all these benefits, you can proceed to try out these technological solutions. However, it is advisable to carefully select a CCaaS provider offering the services that best suit your needs.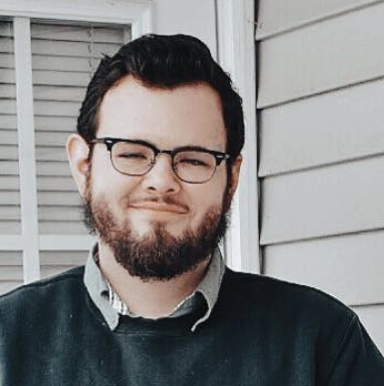 Taylor is a freelance SEO copywriter and blogger. His areas of expertise include technology, pop culture, and marketing.