In a world driven by technology, many businesses seek the latest solutions to boost sales and improve their bottom line. Technographic data is a type of alternative data that many companies leverage in order to learn more about new technologies, companies using hardware and software, and more. Due to its detailed nature, technographic data can be harnessed for numerous reasons and objectives.  Let's see what technographic data is and why businesses use it.
What is technographic data?
Technographic data is defined as the information related to the usage of technology. In other words, it is data you can use to analyze a company's technological stacks. For instance, technographic data includes information related to what technology solutions are used by particular companies, the adoption rate, ownership of technological products or services, usage rate, and more. 
Essentially, technographics is a combination between firmographic or firm-specific data and demographic data. These two types are often used by B2C and B2B companies for a better insight into their customers and competitors. Technographic data combines this information flow by allowing businesses to use it in different ways, as highlighted in the following sections below. 
Find new leads 
According to a survey, more than 70% of businesses have already started their digitization efforts. This represents a tremendous sales opportunity for B2B companies in the technology sector. 
If your firm can determine which companies struggle with digitalization and software solutions using technographics, you can fine-tune your marketing strategy and find new leads. This will make your business more efficient because you will be able to increase your conversion rate, thus boosting total revenues. 
In other words, when you source technographic data, your company will be able to align its marketing and product offering with the abilities or needs of potential clients. It also helps obtain granular market segmentation as fresh technographic data highlights the current needs and priorities. 
Business intelligence
Companies harness the power of technographics to enhance their business intelligence efforts. This information can be extremely valuable not only to improve a firm's decision-making processes but also to mitigate or anticipate risks. 
For instance, B2B businesses use technographic data to obtain a better insight into their customers, their abilities, profile, and many other details regarding their technological abilities. This holistic, in-depth overview of clients can be used to make better business decisions, drive sales, or anticipate customer needs. 
One of the main advantages of technographic data is that it allows firms to create a granular, highly detailed customer profile. When shared with the R&D department, your firm will be able to explore new opportunities, markets, and pursue your corporate growth objectives with a higher success rate.
Competitor analysis and business growth
Technographics data help businesses pursue their technology intelligence activities. Technology intelligence refers to the ability to identify technological opportunities or threats that could severely impact the firm. 
For example, you can analyze your direct and indirect competitors and find more information about their technological stacks. In turn, this helps you gain an insight into their capabilities and skill set. You will be able to better identify opportunities by taking the lead before your competitors advance their digitalization process or examine threats posed by highly advanced competitors. 
Identifying new technologies
When you have access to fresh technographics, you essentially have direct access to the newest technologies in your industry or market. As a result, you have the opportunity to gain a better insight into existing, successful technologies or remain informed regarding new software and tools utilized by companies in your industry. 
Data-driven investment
Investment firms also find technographic data as one of the most important catalysts that can drive returns. For instance, you can easily identify emerging market trends and invest before competitors. Similarly, institutional investors can use technographic data to prioritize prospects, make data-driven decisions, and identify emerging technologies. 
Finally, technographics may also be used to select companies according to the level of technological development. This can be extremely valuable if the investment firm focuses on the technology industry or wants to invest in a certain type of technology.
This is because this type of alternative data can help you understand how businesses currently use technology and what their intentions are in the future, whether they seek to purchase any technological solutions, or whether their technology stacks are more advanced than other companies. 
Summary
All in all, technographics is a rich source of information that you can leverage to find new leads, obtain a better competitive edge, remain informed, and achieve business objectives. Technographic data also allows your company to anticipate opportunities and mitigate risks or threats. As technology becomes the cornerstone of any business, technographic data becomes essential to maintain competitive advantages, attract and retain new customers, and drive your company's growth in the short and long term.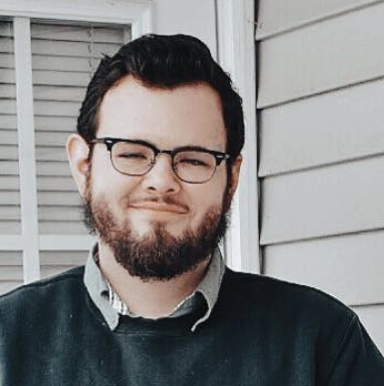 Taylor is a freelance SEO copywriter and blogger. His areas of expertise include technology, pop culture, and marketing.