As you set out in your journey to select just the right trading enterprise, the internet is full of trading brokers. When on the hunt for a decent brokerage platform, we often scour the internet for relevant platforms. These trading platforms provide us with relevant investment options that don't require high start-up investments.
Here we would like to introduce you to ARKcoin, an online trading platform operating as a global broker.

The Trading Platform Offered By ARKcoin
The main trading platform is a web trading interface. This interface is powered by the latest in artificial intelligence technology and empowers the user to make data driven decisions.
The interface provides in depth analytical insights, split second auto trading and market exposure mitigation tools.
Traders have the options to trade:
Forex
Stocks
Indices
Cryptos
Commodity CFD's
FAQ's
How To Open An Account With ARKcoin?
ARKcoin has a simple step by step process to get any potential clients on board.
First: Register your details
This step involves clients registering basic details like first name, last name, mobile number and country of residence. The next step is to either request a call back or upload verification documentation.
Second: Verification of Identity
The second step can be completed over call and email or entirely on the web portal. The idea of a call back is to facilitate customers who may not be familiar with uploading documentation online. The documentation needed are:
Passport, driving license or any other form of government issued identification
Proof of residence via a copy of utility bill, bank statement or GP letter.
The next step is to fund your account.
Third: Funding Your Account
Major currencies such as EUR, GBP and USD are accepted on the platform. Funding your account can be done via debit or credit card or even wire transfers. Although the transfers are instantaneous, wire transfers may take up to 3 working days to show up in client accounts.
That's it! You are now ready to trade with ARKcoin.
ARKcoin Minimum Deposit
The minimum deposit level varies based on the type of account the investor has chosen for their trading needs as detailed below:
| | | | | |
| --- | --- | --- | --- | --- |
| Account Type | Entry | Standard | Premium | VIP |
| Minimum Deposit Level | $250 | $2,500 | $10,000 | $50,000 |
Deposits And Withdrawal Charges
The most pressing question on any investors mind is regarding deposits and withdrawals with the trading platform.
In terms of account currency, deposits are accepted in EUR, GBP and USD.
In terms of charges for deposits deposit, there are no fees. In terms of deposit methods, investors can choose between credit and debit cards and bank wire transfers.
For withdrawals, investors can withdraw any funds available in your account. There is no minimum withdrawal level.
Furthermore, there are no withdrawal charges, however, your bank or credit card provider might charge you any fees that are not the responsibility of ARKcoin.
The timing for funds reaching your ARKcoin deposit account is instantaneous.
However, for withdrawals, although ARKcoin aims for the gold standard, it might take up to two working days depending on your country of residence.
Disadvantages of Trading With ARKcoin
One of the downsides of trading with ARKcoin are that sometimes their withdrawal process can get a bit complicated due to ARKcoin's verification process.
Their KYC compliance also becomes a bit taxing for clients since identity verification can often take up to a week, causing distress amongst potential clients who wish to start trading immediately. ARKcoin is working hard to resolve these issues as much as possible.
Ending Thoughts On ARKcoin
ARKcoin offers a good, reliable trading platform for clients seeking to enter the financial trading arena. With a strong interface on the trading platform that allows for quick, speedy judgements while trading, ARKcoin believes speed is king.
Furthermore, their customer service team is available to answer any qualms you might have 24 hours a day, five days a week.
If this sounds like the type of brokerage that would be right for you, contact ARKcoin today and get started!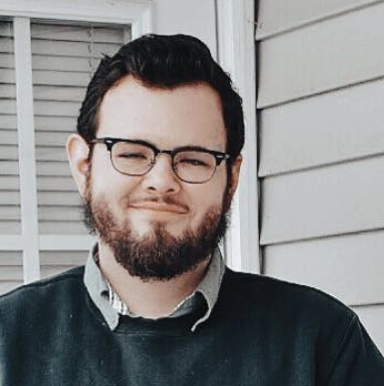 Taylor is a freelance SEO copywriter and blogger. His areas of expertise include technology, pop culture, and marketing.