Older drivers can cause a variety of problems, from small inconveniences to program failures. We've gathered reviews of all of the best driver updaters right here, including our user-friendly and completely automated driver updater apps to help you in avoiding these PC issues.
Choose the Best Driver Updater Tools
What features make a driver updater the best? The most important features include that the tools are simple to use, can update all the drivers on your computer, and detect out-of-date drivers before the driver installation. The best driver updater tool will properly find and update any out-of-date drivers.
You can choose a driver updater that best fits your needs from this list of reviews of several of the best options, and then you can start using your fully updated PC right away.
Driver Booster
Driver Booster has a simple interface, many important features for updating drivers, and it's free to use. Once it is set up, you may use Driver Booster to look for and install any outdated, damaged, or missing drivers. You may then download and install driver updates with a single click.
Press the Scan button and then wait a few seconds. It will find the PC problems and will find all drivers in need of new updates. All of the selected outdated drivers will be updated when you press the Update Now button. You can also decide to automatically back up your driver files in order to avoid challenges with unnecessary driver updates.

The Update button for each driver offers extra options and information. You may get more information about the driver, go back in time with it, or even delete it. Existing drivers can be backed up, and update alerts may be ignored. You can keep track of what needs upgrading with the Export List. Additionally, the automatic creation of a system restore point makes it simple to resolve any potential issues with an upgrade.

Watch out for pop-up installation notices. Your network could disconnect as a result of this, thus you should save your work, close any open apps, and turn off your security software. Remember that even while the update is in progress, you can choose to automatically reboot your computer.

Amazingly, downloading drivers is still possible without an active internet connection. The Offline Driver Updater use allows you to download the necessary drivers and export them to a device information file so that you can install them on a disconnected PC. All the drivers you need can be downloaded to an online PC and then copied to an offline machine.
Driver Reviver 
Driver Reviver is a paid-for tool with a free version that offers practically all of the features. The main difference is that the premium edition of Driver Reviver allows you to update all of your drivers at once, but the free version needs you to update each driver individually.
Driver Reviver is the best free driver updater on the market because many other free apps don't even feature driver updates.
Your computer will be checked by Driver Reviver for out-of-date drivers, and it will then be updated with the most recent versions from the makers of your hardware. It automatically produces System Restore points that you may go back to in case something goes wrong.
AVG Driver Updater
Created by AVG, one of the top cybersecurity companies in the world, AVG Driver Updater is a dedicated driver updater tool and it has a recently updated UI that makes it easier than ever to use.
AVG Driver Updater allows you to quickly and easily install updated drivers with just one click after analyzing your computer in real time for out-of-date and broken drivers. And in order to reduce the possibility of any hardware conflicts, it will install them one at a time.
AVG Driver Updater silently monitors your computer in the background to lessen its influence on your system because updating your drivers is all about performance. It won't send out an alert until it's time for an update.
Driver Genius 
Driver Genius is affordable for a range of people. A number of useful features are available in the free version. Besides, it provides a Professional edition, which costs $25.95 a year, and a Platinum edition, which costs $35.95 a year, which offers a full driver update suite along with a number of other performance boosters.
To back up any or all of your current drivers in case you need to roll back, Driver Genius offers automatic driver scans and downloads. Additionally, it will delete any unnecessary drivers from your system in order to perhaps reduce bloat and free up storage.
A performance booster is a tool to help you clean up your PC and optimize your SSD in the Platinum edition.
Driver Talent
Driver Talent is an easy-to-use tool that downloads device drivers, saving you the time and effort of looking for legitimate download links online.
This app updates out-of-date and missing drivers, replaces damaged ones, and creates a backup of all the drivers you've installed. Additionally, the tool may call out USB and printer drivers, telling you if they are loaded and operating as planned.
Before you download a driver, its size, release date, and version number are all shown. It will confirm that you are receiving what you want.
The app works without a network driver, which is excellent if you need to install drivers but don't have one.
FAQs
Do you have any unresolved worries that need to be addressed? Learn more about the benefits of using driver updaters and how to tell when your drivers need to be updated below.
1. Why should I use a driver updater?
Drivers are important pieces of software that enable communication between the operating system of your computer and all the attached hardware, such as your graphics card. Every piece of hardware in your computer has a driver, and the hardware won't function without it.
When your drivers are out of date, issues start to occur, ranging from small problems to frequent computer crashes. The performance of your devices will improve by numerous new drivers, fortunately.
Without a driver updater, you would have to manually go through and update each driver individually. And since hardware manufacturers frequently release driver upgrades, you would need to do this frequently.
2. Which drivers should I regularly update?
Pay special attention to the drivers that have the biggest impact on how you use your computer on a daily basis. For example, update your graphics driver because it affects everything you see on your screen. Additionally, update the audio driver since it controls the sound on your computer.
Additionally, pay particular attention to your network drivers, which are necessary for connecting your computer to the internet.
3. What is the best driver updater for Windows 11/10?
Driver Booster is the best driver updater for Windows 11/10. It scans your computer to find out-of-date or faulty drivers and updates them automatically,
With the most up-to-date drivers for all of your hardware, Driver Booster quickly and safely improves your computer. You won't ever need to look again thanks to a large database that includes more than 8 million drivers from the majority of the most popular hardware manufacturers.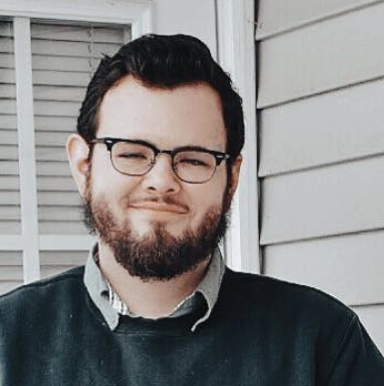 Taylor is a freelance SEO copywriter and blogger. His areas of expertise include technology, pop culture, and marketing.