School management software should help you to bring together parents, teachers, students, and administrators on one platform. It allows you to create clusters to ease communication. The software also allows you to seamlessly share files with stakeholders within the platform and across other applications.

School management needs differ based on the population, administrative structure, and the activities taking place in the institution. Each school will, therefore, require unique features from its software. Management needs also change with time, requiring the software to adjust. Before getting a school management software, here are the aspects to consider.
Features- the features installed in management software should allow you to manage your school successfully. Some important features included layered access to information, portals for teachers, students, and administrators, and an option to link with other platforms like social media. Did you know you can get 'buy essay' professionals online to assist with all your assignments? The helpers enable you to save time and attend to other responsibilities without worrying about deadlines.
Flexibility- management needs and structures change with time. The software should allow you to alter the status of participants, administrative protocols, and the package you have chosen, among other issues. You do not have to pay for features you do not require in the guise that they come as a package.
User experience- management software involve many players. The software should be easy to use for people with the least tech knowledge. It will ensure maximum utilization and seamless management of your school affairs.
Cost– how much will it cost you to run the software? Can you buy a package based on your needs to avoid wastage? The cost should guarantee excellent value for money.
Here are the best school management applications to consider.
1. Gradelink
Gradelink is an extremely powerful software to use, yet it is simple for the person with basic tech knowledge. The software offers a wide range of features, including customized accounts for your teachers, individual support, online payment processing, and report card templates. It also allows you to administer remote learning and links seamlessly with powerful platforms like Google Classroom. It also comes with daily data backup and is available as a mobile application.
2. MyClassCampus
MyClassCampus loops parents into the education management structure. It allows them to follow the progress their children are making in school. The software comes with ID generation features, result cards, and certification tools. It also comes with an academic planner and cloud data backup. The software also allows you to track school assets like buses, manage hostels, and monitor stationary. It is affordable, with developers providing excellent support.
3. Vidyalaya
The software has been in operation for 20 years, allowing it to accumulate experience that guarantees a seamless school management experience. Some of the features you will love include online payment, SMS support, mobile application, and attendance tracking using biometrics. It also integrates seamlessly with remote learning platforms.
4. Alma
Alma is big on data, enabling you to understand your operations better. It allows you to track essential activities like bus routes, attendance, syllabus coverage, and fees. It has excellent data visualization and export features. With 24/7 customer support, you can run your school with ease.
5. Schoolbic
The software manages student information from one point. You can track admissions, attendance, hostel, and medical activities easily. It also allows you to assign administrative duties to certain account holders. Its data is encrypted, providing a safety guarantee. It is one of the most innovative school management software.
Good school management software helps you to monitor, manage, and direct activities from the palm of your hands. It is available reasonably priced and has adequate features to make management easier. Because of the large number of users, it should be easy to use to enhance efficient utilization.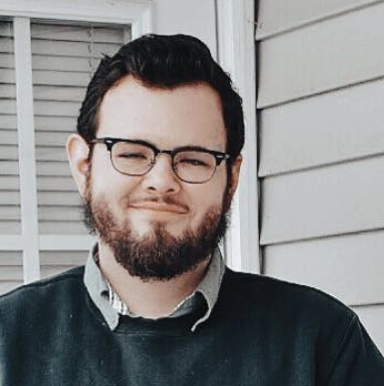 Taylor is a freelance SEO copywriter and blogger. His areas of expertise include technology, pop culture, and marketing.