Choosing Video Games for a Romantic DateWhen IRL options seem lame, virtual dates can be the perfect alternative! If you've never considered using video games as an avenue to romance, think again (and read on to learn more!).
How to Find a Partner Who Shares Your Gaming Passion
If you're planning on making video games the main part of your relationship, then it's obviously important that your new partner enjoy gaming just as much as you do. It may be possible to find this perfect partner in real life, but if not, special sites help you and your potential partners sharing your interests and hobbies make it easy to find local hookups. Online dating allows you to customize your profile, so you can make it very clear that you're ONLY interested in dating a gamer girl. Once you get a message, jump in-game and see how it goes!
Why Co-op Games Can Complement a Perfect Date
Co-op games can make for the perfect date! If you're in person, make sure that the snacks are on hand and your gaming chairs are all set up to play. If you're separate IRL, then ensure your connection is good, a microphone is working, and the camera is on (if applicable), then jump online to meet up with your date. Gaming together is a great date idea because it allows you to work together as a couple towards a common goal. Even if you're not playing competitively, games still allow you to be a bit more absurd and free-spirited than you could in the real world, which makes everyone feel more relaxed and likely to have a great time on their date!
5 Games Appropriate for Couples
Gaming together can be great, but it can also be a disaster if you're not sure which games to play. Fortunately for you, we've gathered this short list of games that are perfect for any couple to play together. If you haven't tried any of the games below, we highly recommend you do—they're all loads of fun!
Rayman Legends – This game is available on a wide variety of platforms, so no matter which one you own, you should be able to play this with your current setup. In the game, you and your partner work together through over 120 different levels, collecting Lums and Teensies while defeating the Dark Teensies that threaten the land. Some levels you can complete at your own pace, while others have set time limits. With such a large amount of in-game goals to complete, Rayman Legends should keep you two busy for quite a while!
Helldivers – You'll need to avoid accidentally shooting your partner, but the constant action is sure to be enjoyable throughout Helldivers, a top-down shooter game that can be played solo or with up to three partners. Taking place on "Super Earth," you and your partner are part of Helldivers, a combat unit tasked with various missions intended to help maintain freedom and your way of life. This game requires a combination of skill and strategy since engaging the enemy head-on is often a quick path to failure.
Soul Sacrifice Delta – If shooting games don't interest you and your partner, then perhaps a fantasy game would suit you two better instead! Soul Sacrifice Delta is a fantasy RPG in which you play a sorcerer who needs to relive past events in order to gain the skills necessary to defeat the current antagonist, a magician named Magusar. Although the main quests don't offer multiplayer modes, you can play side quests called "Avalon Quests" together. This game uses a unique combat system that allows you to sacrifice body parts (or people) for various in-game benefits.
Terraria – Modern games are great, but sometimes you might want something a bit more old-school. If that's the case, then Terraria is a great option! This sandbox game could easily be described as the 2d version of Minecraft: you can fight creatures, chop trees, mine ores, build houses, and more throughout multiple biomes in the game! The game can be played in both single-player and multiplayer modes, so even when your partner's not around, you'll still be able to get some practice in! Although the retro, NES-style graphics may not be doable for some couples, older couples who appreciate simple visuals will get a kick out of this large and expansive sandbox adventure!
Resogun – A modern take on the classic game "Defender," Resogun is perfect for couples who just want to relax and shoot down waves of space invaders together. In the game, you fly spaceships around and engage in spatial warfare with enemy ships while trying to rescue humans from their captors & taking them to a "safety point." Although not particularly inspirational when it comes to a storyline, this game could be just what you want to come home to at the end of a long day.
Just don't forget to find a partner first, and together you'll beat up any challenge life throws at you.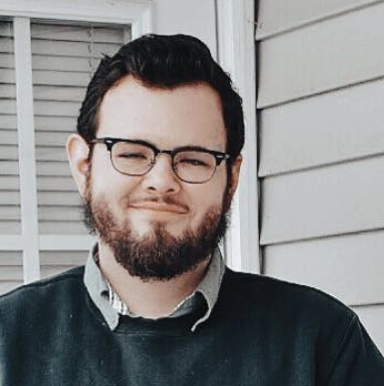 Taylor is a freelance SEO copywriter and blogger. His areas of expertise include technology, pop culture, and marketing.