Times have changed, and things are very different when compared to how things were just twenty years ago. Our society offers more freedom, and people have an open mind, which allows people to explore their fantasies and interests. In years gone by, people would hide their hobbies for fear of being ridiculed, but the world is different now. One of the many phenomena that have grown in popularity is cosplay. It's no longer a geeky or nerdy hobby. Cosplay is now considered normal and cool, allowing people to discover new experiences and simultaneously meet like-minded peers.
Cosplay Dating And The Tech Century
Technology has advanced at an incredible rate. From the internet to mobile phones, smart devices and smart homes, yet now tech has found its way into the world of cosplay.
Cosplay costumes take many different forms. From wacky and wild to intriguing and provocative or simple as dating a female doctor, but it's a movement that's becoming popular on dating websites. More people are exploring the freedom that comes with meeting honest, like-minded people. Despite this, costumes are becoming more elaborate and complex, with technology taking hold.
Tech is inspiring the next wave of cosplay outfits. It's enabling people to explore new opportunities and create a look that's captivating and exciting. Digital LED signs are now a new trend in cosplay outfits. They create the ability to include messages and signs as part of the outfit. The bright lights and inscriptions with funny jokes or those indicating your affinity are a great way to capture the attention of other cosplay wearers.
Gaming costumes are next level – take a look at what Warhammer fans are doing with their Space Marine outfits! Other examples include armor that lights up and shields that glow. What's more, you'll also find costumes that have remote control robots and even heat control included in helmets. Sound effects are also a hugely popular technology that adds an additional element to cosplay outfits.
Choosing The Right Costume For Dating And What Technologies To Use
The truth is, you have an abundance of opportunities to discover a costume that works. Whatever your passion or hobby might be, you'll discover a costume that relates to it. You can opt for military, gamer-style outfits that incorporate sounds or lights when you move. Anime has always been an alluring genre for cosplay lovers. The ability to exercise escapism by dressing up as anime characters is massively popular. Some may say this began in Japan and started the craze of cosplay around the world. However, one of the most popular options is Cyberpunk. This blend of cool and craze creates a unique look that stands out. With wacky hairstyles and cool outfits that include light-up displays, there's no doubt it's the best choice. It's an outfit that creates a trendy look that's utterly versatile because everything seems to work. Yeah, for dating in uniform, it might be cool to choose the cyberpunk style.
Cosplay is a modern movement that's pushing boundaries in many different ways. This movement is about bringing people together to explore their desires. Sure, it's unusual, but that doesn't make it different. It discards world standards and creates an opportunity for people to explore and create.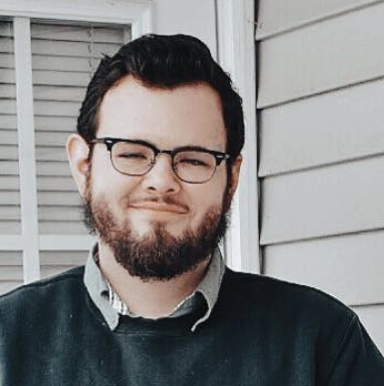 Taylor is a freelance SEO copywriter and blogger. His areas of expertise include technology, pop culture, and marketing.