It might not come as a surprise to some that crowdsourcing is becoming increasingly popular with businesses around the world. For the uninitiated, crowdsourcing is a process whereby businesses can outsource projects, tasks, or work to a diverse set of people in order to be able to take advantage of their skills and expertise.
Benefits of Using Crowdsourcing
The idea is that because you are outsourcing to a large group of people, you have no limit on the skills and knowledge pools from which you can draw. In many cases, the relevance of crowdsourcing has been shown to save a company time and money, as the cost per capita of the work is much lower than if you were to hire an in-house team.
1. Cost
Crowdsourcing is a time and money-saving method that allows the business to save up to 7 – 9% of the cost of hiring an in-house team. Hiring people can be expensive and time-consuming, especially when it comes to finding the right skills and experience.
2. Developing New Ideas
Crowdsourcing is a great way to develop fresh ideas and radical approaches to problems or projects. Since it taps into a diverse pool of people, every idea is screened by many minds.
3. Flexibility
In business, flexibility is one of the most important assets to have. Whether it is a workforce or a product, if it is not flexible, then it cannot adapt to changing market conditions. Crowdsourcing allows projects to be flexible in regard to innovation, distribution channels, and product offerings.
4. Speed
Large tech projects can be divided into smaller tasks allocated to different people. The crowd is an asset that helps to get the right people to work on each task parallelly. This effectively puts more focus on the right tasks and helps speed up the process, making it easier to review each task in turn and progress when needed.
5. Expanding Operations
Crowdsourcing allows companies to expand their business with a minimal investment in staffing or training new employees. It is beneficial in that it expands a company's services or capabilities within its sector of focus.
6. Scalability
With crowdsourcing, it is easy to scale up or down the size of the workforce on a project as needed. It comes in handy when handling large projects or scaling up an entire business operation.
Crowdsourcing Tools
They are many crowdsourcing tools out there today that can help you get the job done. It all depends on the type of job you are outsourcing, the volume of work, and the speed at which you need it done.
Some popular crowdsourcing platforms include:
Upwork
Fiverr
PeoplePerHour
Freelancer
You are sure to find an expert in any field on these platforms. Scope them out and find the one that is an ideal match for you.
Key Takeaways
A variety of tasks – the tech project is fragmented into smaller tasks assigned to different people. The crowd is an asset that helps to get the right people available for each task. It effectively helps you outsource specific parts of the process and find the best candidate to do it while also making it easier for you to review every task in turn and progress as needed;
Focusing on Specific Skills – unlike traditional approaches to bringing in new employees, crowdsourcing is more inclusive. By hiring someone through the crowd, you can get the most relevant skills and expertise in your field. You can focus solely on specific expertise;
Timely Delivery – crowdsourcing is set up to deliver results quickly, as it is based on people's time flexibility and work capacity;
Utilizing a Broad Range of People.
Conclusion
The benefit of having a large crowd of people who are willing to help out on your projects and tasks is evident. By getting help from your crowd, you can save on both time and money. You can also apply new ideas that come up on your project as a result of being able to tap into a diverse pool of people.
And lastly, when using crowdsourcing tools, you get the added advantage of being able to scale up or down the size of the workforce as needed without having to invest in high overhead costs.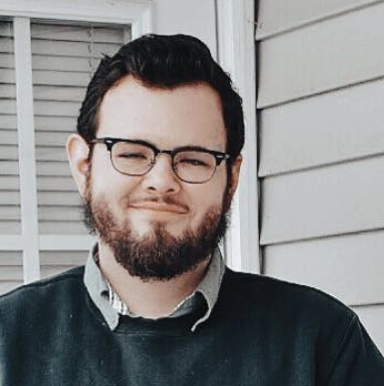 Taylor is a freelance SEO copywriter and blogger. His areas of expertise include technology, pop culture, and marketing.