Whether you're looking for dating advice, looking for a new date, or just looking for the best online dating site, here are a few websites to check out.
eHarmony
eHarmony is one of the world's largest dating websites, and it has tens of millions of active members worldwide. Its algorithm matches users based on their compatibility. It claims to have a high success rate for all its matches.
When you sign up for an eHarmony account, you must fill in a lot of information. You must also answer several personality test questions. These questions will help eHarmony determine your personality. The site also asks you about your conflict resolution skills and style of communication.
Do note that this is one of the more serious relationship-finding apps. If you're looking for casual hookups or a sugar dating website, you'll probably want to look elsewhere.
FriendFinder
FriendFinder is one of the oldest dating websites out there. It offers several interesting features to make your dating experience more enjoyable. It is a good choice for casual relationships and long-term casual dating. Its laid-back design makes it easy to use. It also has a mobile-optimized site.
FriendFinder has a unique search filter that allows users to find matches with specific preferences. It also uses firewalls to keep your information safe. FriendFinder is a member of the US-EU Safe Harbor Framework.
SilverSingles
Compared to other dating sites, SilverSingles provides a lot of security to its users. You can get in touch with customer support if you have any problems with your profile. Moreover, the site has a strict privacy policy, so you can rest assured that your personal data are safe.
SilverSingles matches singles based on personality traits and preferences. You can also customize your search filters and find potential matches based on your age, location, and hobbies.
For paid members, you can view unlimited profiles per day. You can also send unlimited real messages. The site's algorithms also show potential matches based on your interests. SilverSingles' matches are based on the Five Factor Model, which was developed by psychologists McCrae and Costa.
EliteSingles
Unlike other dating sites, Elite Singles is a dating site aimed at highly educated singles. Elite Singles uses a unique algorithm to help users find a match that matches their personality.
The dating website has a "Have You Met" feature, which works like the popular dating app Tinder. This feature presents a person's profile at a time and allows users to swipe right or left. This way, you can choose whether you're interested in the person or not.
Elite Singles also uses a personality test to evaluate each user's personality. The personality test is based on the Five Factor Model theory, which measures conscientiousness, openness, agreeableness, neuroticism, and extraversion. The test takes approximately 20 minutes to complete.
Plenty Of Fish
Plenty of Fish is a free dating site with millions of members. It has a modern, user-friendly design and offers features like personality tests, unlimited photo uploads, and advanced search options. Plenty of Fish also allows users to access their messages when they're away from their computers.
The website's data-driven approach makes it easy to find people who are compatible with you. The algorithm also uses an advanced personality test and other data points to match users with potential dates.
There are no requirements to sign up for Plenty of Fish, so anyone can join. This makes it a great choice if you're looking to test the waters with online dating. The site also offers fun activities such as quizzes and games to keep users entertained. 
Badoo
Whether you're looking for a one-night stand or want to meet new friends, Badoo is the right dating site for you. It's easy to find matches, and there's no obligation to go on a date.
Badoo's dating service is free to join. You can choose to pay for a premium membership if you'd like to get more features. You can also buy credit points for special features. These can be used to increase the number of messages you receive.
Badoo's mobile app is designed to make it easier to find potential matches. Its user-friendly features like "Meet People" and "Nearby" allow you to quickly connect with people around the world. You can also filter searches by location, relationship type, and interests. Badoo has a unique feature called Encounters that lets users rate other people's profiles with a simple swipe. This makes it easy to find the perfect match for you. 
Mingle2
Mingle2 is a popular, free dating site that allows users to search for potential matches in their area and beyond. You can start by creating a profile and answering basic questions about yourself. Once your profile is complete, you can start browsing through the profiles of other singles. 
The site allows users to filter searches based on age, location and interests. You can also send messages and chat with potential dates without having to upgrade to a paid plan. Mingle2's user-friendly design makes it easy for anyone to find a date regardless of their experience level. 
Mingle2 also allows you to create a free blog, which can be used as an extension of your profile. This gives you a chance to express yourself in more detail and makes it easier for other users to get to know who you are. Additionally, Mingle2 offers unique features like anonymous chat, photo sharing, and virtual gifts. It's a great way to find someone special without having to spend any money. 
Dating can be both exciting and intimidating, but with the right site, it can be a fun and rewarding experience. With so many options available, there's sure to be something out there that fits your needs. Whether you're looking for love in an online setting or just want to make some new friends, these sites are all worth checking out.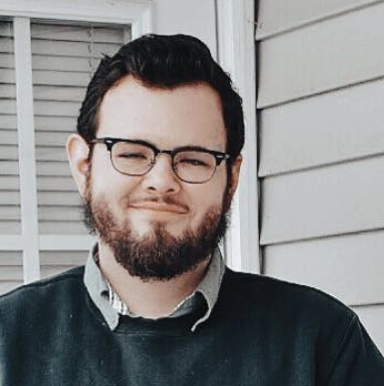 Taylor is a freelance SEO copywriter and blogger. His areas of expertise include technology, pop culture, and marketing.