With electronics playing a huge role in almost every aspect of our daily lives as modern-day individuals, it's safe to say they make the world go round. Whether doing work-related tasks, shopping online or video chatting through a laptop, tablet, or smartphone, it's almost unimaginable to go about our days without relying on our trusted electronics.
This is true for our home entertainment, too. And, even despite the versatility of devices now available on the market, the TV still remains the main way to catch up with our favourite shows, sports events, and a world of content beyond streaming.
This explains why shopping for a new set is a big deal for many. And since it's something you buy with the intent of using for several years, it requires some careful thought and consideration rather than adopting the impulsive buying strategy. So, how does one get the purchase of a new TV right? You might get an idea or two from this post, so read up and find out!
Buy TVs on Sale

Well, it's not only the USA that has great offers in November with Black Friday and Cyber Monday, as stores and brands all over Australia have jumped on the bandwagon of this sale event, offering the best TV deals they have ever had. Surprisingly enough, it's not only related to older models, as some well-known stores even amaze with the sales of 4K designs which are some of the most sold as of late.
If you'd like to be reminded of when that would happen without having to keep your tabs constantly and actually do research, setting up a Google alert for such sales would keep you posted. Also, if you aren't aware of which stores and brands to check for, the Finder website is enough to provide you with all the info you require on the exact deals and where you can find them.
In addition to patiently waiting for the Black Friday TV deals, keep in mind that manufacturers and brands present their new models of TVs at the beginning of the year. What this means is the season after the major Christmas and New Year's holidays, well during January and February, and sometimes all the way through the entire March, you can come across discounts on older models with plenty to offer in terms of resolution and features too.
That's because most stores clear some inventory to bring in the new stuff. There are also other months you can expect to find great discounts in Australia. The winter months, from mid-June all the way through the end of August, are also known for exceptional TV deals if that's more suitable for your budget.
Other major sales events to keep an eye on are the Early Bird sales, which is the pre-deals period before Black Friday, Valentine's and Single's Day, Green Monday, Free Shipping Day and Boxing Day.
Don't Buy the Latest Models

Are new TVs better than old ones? It's a question many of us are having, and the truth is every new set that appears on the market is better than the precursors whether it's minute changes with the pixels, the size, the connectivity and streaming features, or in some cases even the audio.
Still, this doesn't mean you should rush to get the latest if you care about saving up. And it all depends on how old your existing set is. If it's older than ten years, then yes, getting a newer model is going to make a difference in your entertainment.
However, even if you think you need all the latest advancements, chances are you don't. For example, though the more advanced 8K models are already on the market, there isn't much content available for them for the time being, so even if you buy the most upgraded design, you won't get to make the most of it just yet.
Next time your home entertainment needs an upgrade, check the smart TV sale for the OLED, QLED, Ultra HD and 4K models before rushing in to check the latest UHD. And just because they're older models doesn't imply they're really old, as in most cases it's models that were new the previous year, but the store has to clear up the inventory for the new additions to the collection.
Additional Saving Tips

As a shopper, you're probably looking to get the most bang for your buck and with reason—you're buying a new telly, so you want to make the most of the purchase.
One way to save up while benefiting most from sales is to choose the in-between model when it comes to resolution. The cheaper upfront would be to buy a full HD TV, whereas the luxurious purchase would be an 8K UHD. What's the in-between of these two?
You guessed it – 4K with an impressive number of pixels (2.160 tall and 3.840 wide, or 8.3 million individual pixels to be exact) that come about four times more than the amount you get with full HD. With such a model you get enhanced picture quality, with a whole lot more details, colour, as well as brightness and contrast.
Be sure to also pay attention to the model's refresh rate which indicates the number of times per second there's a new image displayed on the screen, with the requirement of quality being at least 120Hz to get a desired image result without flickering. Users who do a lot of gaming and streaming need to keep an eye on the connectivity ports of the models available. The more there are the better to connect all the streaming devices, gaming consoles, and Blu-Ray players.
Nowadays, bigger models are also cheaper than they used to be years ago, so this is your chance to go big – of course, as long as your TV unit and room space allow for it. Lastly, be sure to check the audio quality as this is something you may not want to compromise on no matter the price. If you choose to go cheaper on this, then you'd have to invest more in the additional audio system, especially in case you're after creating a home theatre experience.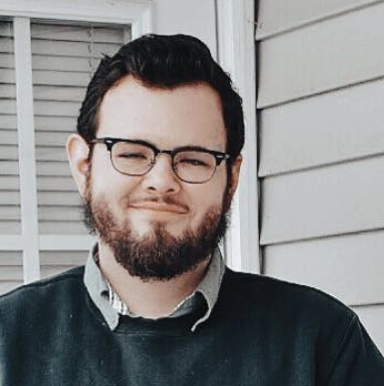 Taylor is a freelance SEO copywriter and blogger. His areas of expertise include technology, pop culture, and marketing.