Technology has advanced greatly over the last few decades and the speed is only increasing by the day. What used to be a small box in the center of our living rooms with antennas popping out from its head, has now been replaced by an icy-thin screen that can do pretty much anything. If you also own a smart TV or are thinking of getting one, read this blog and find out everything your smart TV can do. You might be surprised at how smart it actually is.
Just like smartphones, the latest smart TVs too can pretty much do it all. Not only can you improve the overall connectivity and productivity of your home, but you can also personalize your entertainment experience. With so many features, who can say no to spend some extra bucks on this amazing human invention?
1. Your Smart TV is also your Smart Home Manager
If you have smart home gadgets that you use at home, your smart TV is capable of acting like a smart hub and managing them. All you need to do is connect your AI assistants like Google and Alexa to your TV and then the voice command it to monitor other devices like smart bulbs, speakers, security cameras, or the smart doorbell.
Whether you are watching TV as your chicken roasts in the AI oven, you can control and monitor it without having to get up from your comfortable seat. Isn't that just too classy? Just make sure your internet is speedy and reliable so your smart TV always is connected to your devices. We recommend the likes of Windstream Internet, one of the top options in the market. You can get in touch with Windstream customer service to inquire about their internet plans and packages.
2. Party Hard on Spotify with your Smart Home Speakers
Are you a party animal and love to invite friends over for drinks on a Friday night? Well, you can add a little kick to your party by turning your home into your very own disco. With amazing quality speakers or a connected theatre system, you can have music blasting in your home from every corner. Just connect your Spotify to the smart TV and play your favorite playlist for your guests.
Lay out the bar on the kitchen counter, tell your smart TV to dim the lights, and dance the night away!
3. Video Call on the big screen with your friends and Family
Are you tired of having to hold up your phone at an angle to enjoy that hour-long video call with your childhood best friend? If yes, you need to switch to your smart TV for video calls. All you need is a USB webcam to connect to your smart TV and connect your phone to your TV and voila! You are all set to sit back in your armchair and talk on a video call like you're actually sitting in the same living room. The life-size image will make you miss them a little less.
If you have old parents who find it hard to video call from their phones, you should set this up on their living room smart TV so they can call you and talk with you anytime easily. It's great how technology is connecting us from all across the world!
4. Join a group Yoga Class on your Smart TV
Are you too lazy to hit the gym? Well, worry not. Now you can bring the gym to your home. Use your smart TV as a gym instructor, and play workout videos on YouTube to help you through your daily fitness regime. Many fitness apps offer live remote workout plans through video calls. Sign up for one and work out with your instructor or an entire workout/yoga class from home.
Getting fit never was this easy, right.
5. Free your mind and Meditate with your Smart TV
Just like working out, you might need to relax and calm down at the end of a tiring workday. If you've been reading the health and wellness blogs on the internet, you would know how much meditation is being talked about.
Can't join a physical group? No problem, your smart TV is capable of helping you meditate and practice mindfulness. With a choice of amazing mindfulness apps out there, you just need to choose one that works best for you and play it on your smart TV.
Wrapping It Up
So, if you have a smart TV, it's time to use it to its full potential. Get your smart home connected through your smart TV and be your own boss. If you don't have one in 2023, you're missing out on a lot. Bring your entertainment game a notch up by installing the latest TV and have your home run about on your fingers.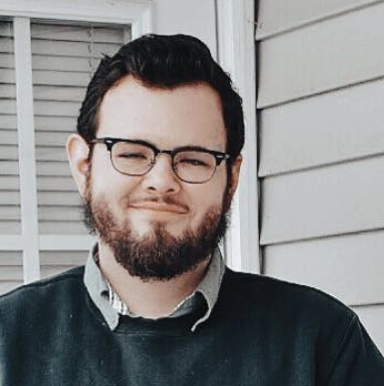 Taylor is a freelance SEO copywriter and blogger. His areas of expertise include technology, pop culture, and marketing.