The entertainment industry is becoming more attractive daily with new streaming services and premium content development. Each streaming service gains better advancements and features than others.
Peacock, for instance, is one of the lead streaming services that most users have highly rated based on various aspects. This article has insight into the use of Peacock to stream content on Samsung smart TV. Learn how to sign up, download, install and use Peacock for your entertainment today.
What's Peacock?
Peacock refers to a streaming service available on Samsung smart TV that provides you with premium content. NBCUniversal owns the American-based service, and viewers enjoy a comprehensive package containing different content. The package incorporates sports around the globe, Pop culture, mega-hit movies, Telemundo, Peacock Originals, NBC, and blockbusters, among others.
A free package offers viewers 13000 hours of content while a premium package offers 20000 hours of entertainment content. The subscription plans done by viewers involve about 33 million users globally. Peacock has two subscription plans: a premium plan without ads and an annual membership with ads.
How to Get Peacock on Your Samsung Smart TV
Peacock streaming services aren't available on the Samsung smart tv's official app, and to stream content from Peacock, you need to use various alternatives. To watch content on Peacock, you can stream via Airplay or Chromecast.
How to Get Peacock on your Samsung Smart TV via AirPlay
You can opt for access to Peacock on your Samsung smart TV if your version supports AirPlay. It's crucial to connect both your Samsung smart TV and iOS device to the same wifi connection, then follow the steps below:
Launch the Peacock TV App from App Store
Sign-up for a new Peacock Account
Select and Play content you'd wish to watch
Click on the Airplay Icon on your screen
Select Samsung Smart TV
Finally, you'll manage to view content streamed on your TV by casting content from your Mac device.
How to Get Peacock on Your Samsung Smart TV via Chromecast
Ensure both your Chromecast device and mobile phone are connected to the same wifi network, then navigate as follows:
Download and Install the Peacock App on iOS or Android from the App Store
Sign Up for a New Peacock Account
If you have an External Chromecast, link it to your Samsung Tv via an HDMI
Login In to your Account on your mobile phone using the Peacock Credentials
Select the content you'd wish to view and play it
Cast the content to the larger TV screen by tapping on the Cast Icon at the top right corner of your phone's screen
A list of available devices appears, and you need to click on Chromecast and enjoy the content
How to download, Install and Use Peacock App on Samsung Smart TV
The Peacock Tv app is available for downloading and installing on Samsung App Store. You can use the Search option to find the Peacock ap and add it to your app collection by following the instructions below:
Press the Samsung smart TV Remote control's Home button and go to Menu
Navigate the Apps Section
Click on the search bar, type the name Peacock App, then press the Search
You'll find the app, and you need to select the Peacock Application
Then Install the app chosen
The Peacock app is only available on Samsung TV models released between 2017 and now, and it's not possible to install the Peacock app on older Samsung TV models due to hardware limitations.
How to start streaming content on Samsung smart TV from Peacock TV
You need to download and install the app on your Samsung smart TV to start watching films or live channels from the Peacock streaming platform. First, you must select the Peacock app from the Samsung TV's Home screen to start. In addition, you need to create an account by signing up and subscribing to one of the Peacock subscription plans.
After creating an account and selecting your subscription plan, sign in to the app and use the login credentials you've used during the sign-up. Peacock app is free but has limited access to its content; however, commercials are shown during the streaming. The Premium Plus plan allows you to stream without interrupting viewing from commercials.
Samsung TV Peacock Not Working
It's hard to determine the ideal content for you to identify the one that overweighs the others and the most satisfactory from the various platforms. So, once you've chosen the Peacock streaming platform, downloaded, installed, and launched it, but you find the app not working, what can you do? Well, the app might have some glitches, and there are several approaches you can take to resolve them.
If the Peacock app isn't functional on your Samsung smart TV, try a Cold Rebooting of your TV. First, check if the app will work. To achieve this, you need to press down and hold the power button of your remote control until your TV has turned off and back on again. If the cold reboot doesn't work, you can also try to check for updates, and to do this; you need to follow these steps:
Go to Settings
select Support
Click on Software Updates, and then choose Update Now.
Once there's an available update, the TV will automatically download and install the update.
After the whole process, the TV will reboot, and you need to launch the Peacock app to check if it's functional after making the new updates.
Samsung Smart TV Not Showing Up/Available/Found on Peacock
After downloading and installing Peacock on an external device or your Samsung TV, you can easily navigate the app and stream preferred content without any problem. You can navigate the app through the TV's Home section or via other media device interfaces to achieve this. However, there's a possibility that after you install the app, it doesn't show up, can't be found, or is unavailable. If it's the case, you may have to search for the app to access and use it manually. Follow the steps below to achieve this:
Hit the 'Search' button using your remote control,
Search for the 'Peacock' app
Then select it once you've found it.
If you've downloaded and installed the app, but after searching, it doesn't show up, there's a need to download and install the Peacock app again. It's crucial to follow the steps for downloading and installing the app precisely. In addition, you need to allow the app to completely install upon download before navigating to another section or functionality on your smart TV and switching the TV off.
If you find any difficulty installing the Peacock application, ensure that the internet bandwidth is strong enough to support a fast and seamless download. After performing the above fixes, you'll manage to resolve the issues on the Peacock app and get to enjoy Peacock on Samsung TV.
Peacock is available on most Samsung TV brands. If you purchase or utilize a Roku player, Google Chromecast, Xbox One, Apple TV, PlayStation 4, or Android TV device, it's possible to stream Peacock on a Samsung smart TV with a web browser. In addition, Some of the Cox and Xfinity cable boxes are pre-loaded with Peacock's premium tier. So, if you have any of the devices mentioned earlier or consoles, it is easy to stream Peacock on your Samsung smart TV without spending another penny for additional subscriptions.
Most of the Samsung smart TV models designed from the year 2018 up to date have a built-n AirPlay functionality that's compatible with the Peacock streaming platform. Despite the need to have an Apple device, AirPlay is one of the most efficient and easy approaches to download, install and use Peacock on Samsung smart TV, without the need to find assistance from exceptional streaming players or consoles.
Utilizing external devices to stream or cast peacock content on Samsung smart TV is not a good approach. An alternative option would be streaming the content on the Samsung smart TV, which is why the new Samsung releases are compatible with the streaming platform.
With the recent technological advancements, the Peacock streaming platform is incorporating new devices into its compatibility or support list. Most devices nowadays have a built-in Roku OS that efficiently supports the Peacock streaming platform.
You can opt for other video streaming apps that are easily accessible via the Samsung Tv platform instead of using external devices. Additionally, the Samsung TV's AirPlay is a built-in feature compatible with Peacock and ideal for your streaming experience.
Conclusion
Peacock is freely available for downloading and installing. However, its content has limited access, and users need to subscribe to start streaming. To find unlimited streaming from the streaming platform, you need to choose the premium plus subscription plan on a monthly or annual basis.
In addition, the subscription plan may allow or exempt viewing of commercials during your viewing. This article provides you with adequate information on downloading, installing, and using the Peacock app to watch amazing episodes and premium content from the platform.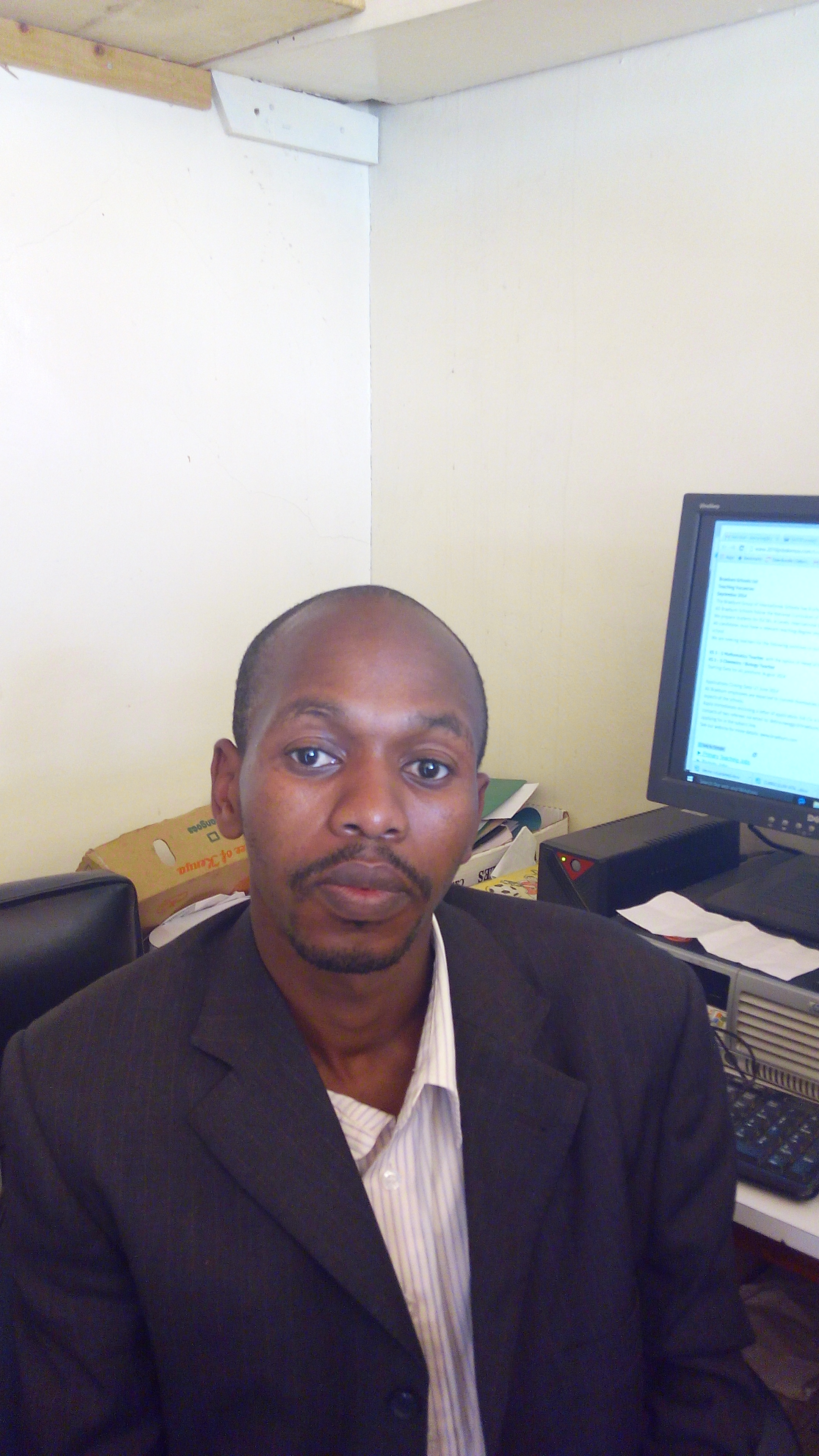 Denis is an article/blog and content writer with over 3 years of experience in writing on different niches, including product reviews, buyer's guide, health, travel, fitness, technology, tourism. I also have enough experience in SEO writing.