Connecting your Samsung TV to Wi-Fi is easy and doesn't require additional appliances. An adapter is an interface for devices to communicate and connect to the internet. However, you can connect your Samsung TV to a seamless internet connection without an adapter.
With a Samsung wireless LAN adapter for TV, a plug-and-play device, you can surf seamless internet. This guide has a step-by-step approach on how to connect your TV to Wi-Fi without an adapter.
Approaches to connect Your Samsung TV to Wi-Fi without an Adapter
Modern Samsung TVs have cutting-edge technology and features, including a built-in wireless Wi-Fi card that enables consumers to connect the TV models to the internet without the need for an adapter. You can connect your Samsung TV to a Wi-Fi network without an adapter in two ways. First, you can navigate to Settings or use a WPS connection by using Samsung wireless LAN adapter for the TV. Both methods are effective and reliable to use, and here's the breakdown:
Establishing Internet Connection Via TV Settings Menu
You can connect your Samsung TV to the wireless internet by navigating the TV settings. It's a common approach that's simple to use. During the connection, you'll require the set password for the link. You can liaise with the network admin if it's a secure network for a password. Sometimes the password is found on the side of the router. Once you've got your network password, you can follow the steps outlined below:
Turn your Samsung TV on, and navigate to Settings with the remote control
Go to General, then select Network
Click on Network Settings
Select the available Wi-Fi network for connection
Input the password for the secured network and submit
After password input, your Samsung TV will authenticate and connect to the Wi-Fi network. You can connect your Samsung TV to a Wi-Fi network using the steps above and without needing an adapter. If the option doesn't apply to your device, you can try another approach, as discussed below.
Establishing Wi-Fi connection Using WPS (Wi-Fi Protected Setup)
WPS is an efficient and quick method of establishing a connection between your wireless internet and your Samsung TV. Consumers do not commonly use the option, but it is a proven and simple way to connect your Tv to secure Wi-Fi.
To enable you to make the connection, you'll require a router that has WPS functionality. You'll find a WPS button on the router that allows you to make the connection. Here's the procedure to use while using this method:
Turn your Samsung TV on and navigate to Settings
Then go to General, and click on the Network tab
Select Network Settings and find the WPS button
Press the router's WPS button
Finally, click on WPS on the Network Settings
After following the steps above, your Samsung TV will automatically connect to your Wi-Fi network. This technique is one of the easiest ways to connect your Wi-Fi router and the Samsung TV without needing an adapter. The router must have a WPS button for the approach to succeed, and the connection is instant. However, if you find trouble connecting your TV to the network, various measures can be taken to resolve the issues, as discussed below.
How to Troubleshoot Your Samsung TV that Won't Connect to wireless internet
If connecting your Samsung smart TV to the available Wi-Fi network is problematic. You can use several fixes to resolve and establish a connection. Some network connection issues arise from temporary TV glitches or poor connection. Here are some of the solutions for your Samsung TV that won't connect to Wi-Fi:
Relocate Your Network Router
Poor wireless connection is attributed to the proximity of your router to the Samsung TV. For example, your TV might fail to establish stable internet connectivity if the router is located on a different floor from your house. In addition, there may be obstructions around your home that may interfere with the connection. For a stable connection to be achieved, you'll require a strong Wi-Fi signal to reach the Samsung TV reliably.
You can relocate your router close to your Samsung TV and curb the poor internet connection. The router doesn't require to be installed next to the TV for the network signal to be strong, but you can move the router to the same room where the TV set is installed to establish a strong bandwidth.
Reboot Your Router

Another option to resolve network issues is by rebooting the router. Router reboot eliminates temporary glitches that may hinder connection, enabling the Samsung TV to connect to the wireless internet.
To accomplish this, you need to switch your router off, wait for a few minutes then start the router. If the existential connection issue is simple, the Samsung TV will easily connect to the network upon reboot and remain stable. However, you'll need to consult your network providers if the problem is complex. If your internet connection has issues, the experts can resolve the issues by identifying the exact router problem.
Configure Your TV's Location Settings
Incorrect location settings may limit your internet connectivity. For example, if your TV region configuration is wrongly set, the Samsung TV may not manage to connect to the available wireless internet. You need to change the location settings on your TV by navigating the Settings. Once the location, time, and date settings are correctly configured, your Samsung TV will establish a connection to the wireless internet.
Power Cycle Your Samsung TV
Temporary glitches may occur on your TV for various reasons, including software updates and general issues. For example, the router may be correctly configured, but the Samsung TV might be problematic. However, you can try to power cycle your TV or perform a cold reboot to check if the issue has been resolved.
Power cycling involves turning off the Samsung TV by unplugging it from the power source. You must wait for about 60 seconds before turning it back on to drain the electric current. Once you plug it into power, turn it on and check if the issue has been resolved. Cold reboot addresses temporary Tv glitches and allows your TV to establish a stable connection with Wi-Fi.
The above options can address wireless connection issues. However, if these approaches do not resolve internet connection issues, the last resort would be performing a factory reset on your Samsung TV. A factory resetting addresses several issues, including software bugs, general glitches, and memory cache. After the process, you can connect your TV to the internet and check whether the problem has been fixed.
Most tech-savvy personnel and consumers may require an adapter for their Wi-Fi internet connection with a new Samsung smart TV. However, the approach may not be favorable to all consumers. In addition, setting up an adapter is not a simple process if you have no skills in setting up an internet connection.
There's no need to struggle while you can use Samsung wireless LAN adapter for TV and other options to establish a stable internet connection. You can easily connect your Samsung TV to Wi-Fi without installing an adapter that may require additional cost. After observing the instructions in this guide, you will find efficient and ideal ways to connect your TV to a Wi-Fi connection.
Alternative Approach on How to Connect Samsung TV to Wi-Fi Without an Adapter
If the above options are not ideal for you, you can still opt for other options to connect your Samsung TV to the internet. Some options are technical, and you might require to seek technical support. However, the approaches offer similar results.
Using an Ethernet Cable
Unlike wireless connections, Ethernet involves a hardwired connection using a cable connected to an ethernet switch. Therefore, if a Wi-Fi network is not your preferred option, an Ethernet cable can serve in network connectivity. In addition, Ethernet provides a faster and more stable internet connection.
You're less likely to encounter a poor connection with an ethernet cable. To achieve this, plug the ethernet cable into the back of the TV and your router. It's imperative to cover the wire and ensure it is long to reach your router's location. An ethernet cable is a viable alternative to connecting your Samsung TV without needing an adapter.
Final Word
It's easy to set up your internet connection without an adapter. Purchasing an adapter will be an additional expense, yet several options exist to adopt while setting up your network connection. This guide enables you to successfully connect your Samsung TV to the internet without an adapter.
A Samsung wireless LAN adapter for TV can also aid in establishing a stable connection. The guide provides you with various practical approaches you can utilize. If you find difficulties setting up your link, you can seek help from experts.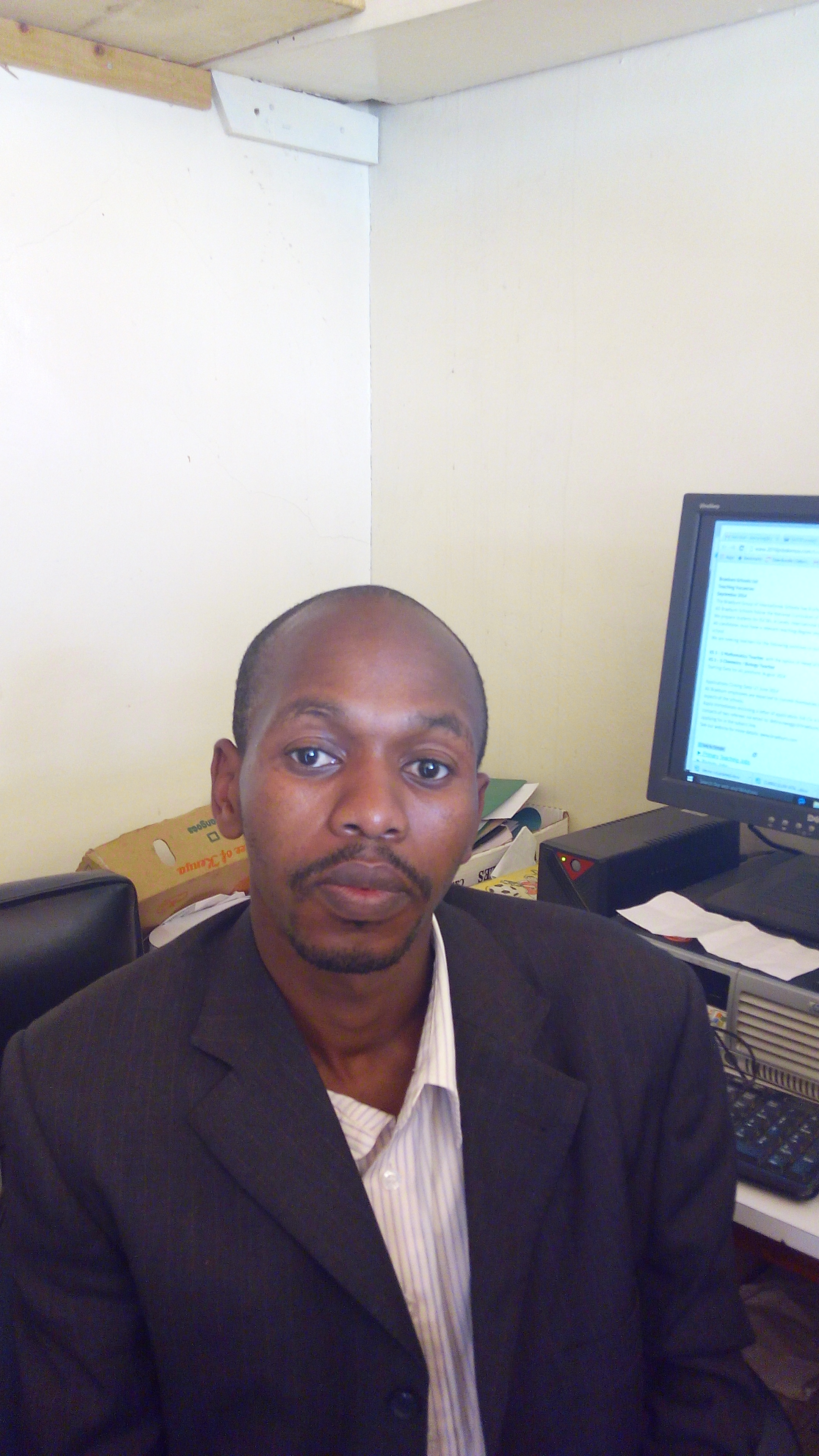 Denis is an article/blog and content writer with over 3 years of experience in writing on different niches, including product reviews, buyer's guide, health, travel, fitness, technology, tourism. I also have enough experience in SEO writing.