We all know that fixing your computer can be a big pain. But did you know that there's a chance that some of your data could get stolen when you take it to a computer repair shop?
Unfortunately, the answer is yes.
According to a recent survey from IBM, more than half of respondents said they'd let their computers get fixed at a computer repair shop and nearly half said they'd let their kids' computers get fixed there, too. But what about your personal information? What happens if someone gets a hold of your computer repair receipt and finds out all kinds of personal stuff about you?

How to select the computer repairer for you?
The good news is that you can protect yourself from this kind of thing happening by taking these steps:
Be sure they're licensed and registered with the state in which they work and have insurance coverage.
Check their references and make sure they've provided good services before—this is especially important if they're offering their services as part of a franchise model. Finally, make sure the repair shop has good reviews on sites like nicelocal so that you can see what past customers think of them!
3, Ask for receipts and invoices every time something needs fixing/upgraded—even if it doesn't seem like something worth worrying about right now!
And finally… be aware that just because someone claims to be a computer repair technician doesn't mean they are one! Make sure whoever's handling your data is qualified by checking out their credentials before handing over any sensitive information like passwords or personal information about yourself or others involved in these transactions."
What should you do before handing over your computer to a repair shop?
Your computer may have more of your personal and professional data, which can be crucial too and you cannot take the risk to lose it or steal it.
Sign out your browser
Your browser is synced with your logged-in ID, and it continuously keeps storing the bookmarks, passwords (if you save), important files, google drive, photos, and much more. And if you left your browser signed in when handing over your computer then there is a huge risk that someone can have access to your personal or professional data. So, make sure to sign out and clear browsing before handing over your computer to a repairer.
Take Back up
Whether you are taking your computer to an authorized repairer or a local shop in your area it is always recommended to have a backup of all your important data that is stored in your computer. So, in case, your hard drive gets damaged or any other issue occurred during the repair then you will have all the files and photos in your backup.
To take the backup, you can use Google Drive, an External Hard drive, USB, or any other physical or cloud data storage.

Set up a new user account for the repairer
Your computer repairer may need to access your computer by logging in and checking the performance of your PC after repairing. So, it is nothing to worry about. If you think you have important and personal data stored in your computer then you can encrypt your files and folder, and then create a temporary account for a repairer to log in. so, they can check your system after repair.
Also, you can delete all the data from your computer before going to the repairer as you have already taken the backup of all your data BUT DON'T DELETE ANY OF YOUR FILE BEFORE TAKING BACKUP otherwise you will lose all your important files and photos.
Final Verdicts
In this Article, we have discussed what basic steps you should follow before taking your computer to a repairer shop, and how your data can be in safe hands. There can be many other ways to tackle this situation but we have described the basic and easy-to-do methods.
If you're still worried, then don't worry.
We know it's hard to find a trustworthy computer repairer. So, we have made it easy for you to find the best and most trustworthy computer repair services in your local town who will professionally take care of your computer without any worries about your data.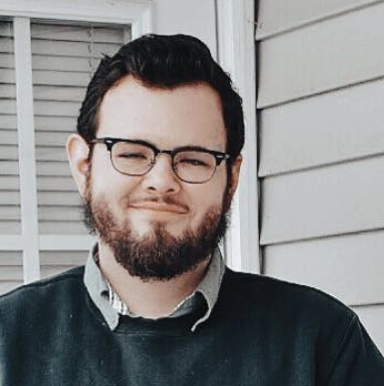 Taylor is a freelance SEO copywriter and blogger. His areas of expertise include technology, pop culture, and marketing.