One of the most important events for the crypto industry was the launch of the Ethereum platform with the Ether cryptocurrency in 2015. Ethereum dominance was in the ability to create smart contracts (small computer programs that run in a distributed manner using the computing power of network users, for example, miners). The advent of smart contracts, in turn, opened up the possibility of building decentralized applications (dApps).
So what is a dApp? It is a set of interconnected smart contracts that represent a specific software product. Once launched on the main network (for example, Ethereum), such applications are fully automated and cannot be changed. Subsequently, the entire technical part is distributed in the blockchain. Developers can only deal with front-end support. They administer the site through which the interaction with the app is carried out.
What Makes DApps Decentralized: Key Features and Operating Principles
In today's technology world, dApps are taking up more and more space as their concept is based on the advanced idea of a global network and a transparent user experience. They are mainly decentralized and are not subject to the control of any single body. There are certain characteristics that define the way dApps work.
Firstly, they are open source. This means that the consensus of a large number of users first accepts every change made to a decentralized app. Moreover, dApps have the feature of providing decentralized storage that uses decentralized blocks to store data.
DApps can be used in various fields, such as gaming, finance, social networks, charity platforms, and even transparent blockchain voting. In fact, it is possible to combine decentralized applications and NFT (non-fungible token) technologies with any area of modern life, and Ethereum is a common platform for realizing this goal.
Please, visit the Defiway blog to learn more about blockchain technologies to get answers to your questions regarding dApps.
Types of DApps: Defiway Classification
There are a large number of different dApps today. Their exact number ranges from 4 to 10 thousand. Many of them were launched in 2018 after the collapse of the cryptocurrency bubble. Some surge in the number of new applications has also been observed since mid-2021. Most dApps run on the Ethereum blockchain. However, other popular distributed registries have emerged in recent years.
Specific classifications of dApps also vary considerably. In some generalized way, the most popular categories include DeFi, services related to the creation and sale of NFTs, computer games based on NFT, bets, lotteries, and even social networks. The most capital-intensive dApps are DeFi applications.
Defiway's classification of dApps is the most accurate today, which is why we want to mention it in this article:
Type 1 provides a ready-made blockchain-based infrastructure for creating various dApps;
Type 2 is designed to build decentralized marketplaces where users can easily buy and sell goods/services;
Type 3 is used to create DAOs based on blockchain.
If you are interested in a detailed analysis of various dApps, feel free to refer to reviews on the Defiway website.
Main Benefits of Decentralized Applications
The main pros of decentralized applications include decentralization, openness, and autonomy. Find brief explanations in the paragraphs below.
Decentralization
You have probably already understood that decentralization is the main advantage of dApps. Unlike centralized applications that store and process data on a central server, decentralized applications are based on a distributed blockchain network. This significantly reduces the risk of fraud and data theft.
Openness
Openness is another important benefit of dApps. Being built on blockchain technology, they ensure the openness of code and transactions. Therefore, any user can check the data and make sure of the security at any time.
Autonomy
Decentralized applications are completely autonomous. They work without any involvement of additional intermediaries or centralized organizations.
Practical Application
As noted above, the practical use of dApps is diverse. And this applies not only to crypto transactions. Let's consider a few notable examples:
Online auctions. This area is highly prone to manipulation by players. But the blockchain allows to ensure transparency during the auction and reduces the risk of fraud to a minimum;
Forecast markets. Prediction markets, where the outcomes of specific events are traded, also benefit from decentralization. DApps allow users to bet (by predicting the course of events) and create their own prediction markets, which greatly increases the trading volume;
Games & gambling. The lack of transparency is a serious shortcoming of the traditional online gaming system. It leads to an increase in users' distrust of online gambling. The blockchain technology underlying dApps does a great job with this problem. It provides complete transparency in the gaming process and reliably saves the user's financial resources;
User identification. Banks and other centralized organizations store customers' personal data on their servers, which raises the risk of leakage. Blockchain decentralized applications allow to store confidential information securely. Users make their own decisions about what information to provide;
Loans are the most popular type of dApps services. The apps offer instant transactions, fewer credit checks, and the option to use digital assets as collateral.
As we can see, decentralized applications are widely used in a variety of areas. So don't waste your time and get benefits from such solutions already today! If you're new to using dApps, beginner guides are available on the Defiway website. Read it and put your knowledge into practice!
Conclusion and Defiway Resources
DApps are applications or programs based on blockchain technology. They operate in a decentralized computer system or P2P network and are not subject to control by a single authority. Such applications provide fast transactions with smart contracts executed automatically under predetermined circumstances. The Ethereum platform allows developers to easily build blockchain-based decentralized applications for various purposes, including finance, gaming, and social networking.
Therefore, the popularity of dApps will increase in the future. If you are interested in such applications and the crypto world, visit the Defiway blog to dive deeper into the topic and explore other valuable resources on our website!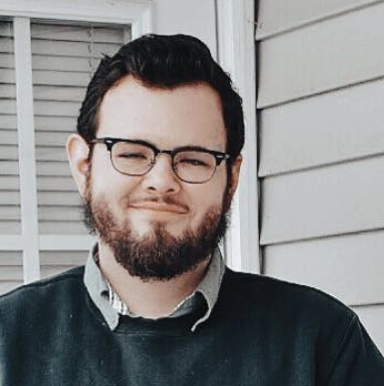 Taylor is a freelance SEO copywriter and blogger. His areas of expertise include technology, pop culture, and marketing.