Are you looking for a fun and cost-effective way to give your brain a workout and unwind simultaneously? Look no further than free jigsaw puzzle games online! This centuries-old pastime continues to be a beloved and popular activity for all ages, and it's now easier than ever to access with the rise of jigsaw puzzle websites and mobile apps. From traditional wooden puzzles to digital versions on your phone, jigsaw puzzles provide a low-cost and engaging way to keep your mind sharp. In this article, we've compiled a list of the best websites to play free jigsaw puzzles online, so you can challenge yourself and relax immediately. So, let's get ready to explore the world of online jigsaw puzzles and discover a new hobby that's fun and beneficial for your brain!
I'm a Puzzle, the ultimate hub for all things jigsaw! This website offers many engaging and entertaining puzzle games, including classic jigsaws, word games, and strategy games, that will keep your brain buzzing for hours. But the fun doesn't stop there. By playing puzzle games on I'm a Puzzle, you can also reap the benefits that come with them. From enhancing your focus and concentration to improving your problem-solving skills and hand-eye coordination, puzzle games are an excellent way to exercise your mind and relax at the same time. Plus, with thousands of games, you will find your next favourite addiction!
And if you're looking for a little extra challenge, I'm a Puzzle offers a Premium Membership that gives you access to even more exclusive features, including more puzzles, full-screen mode, and various cuts. Whether you're a seasoned puzzle pro or a newbie just starting, I'm a Puzzle is a perfect place to feed your passion for puzzles and keep your mind sharp. So what are you waiting for? Start exploring the endless possibilities today!
Get ready to unleash your inner puzzle master with Crazy for Jigsaw, the ultimate puzzle site for all enthusiasts! Whether you're a beginner or a seasoned pro, Crazy for Jigsaw offers a vast collection of puzzles to suit every level of expertise. The puzzle gallery boasts an array of exciting categories, including breathtaking landscapes, adorable animals, and much more. And if you're feeling extra creative, why not upload your photos and turn them into one-of-a-kind e-cards to send to your friends and family?
Start your puzzling journey with the Free Membership and get access to many puzzles to keep your brain buzzing. And if you're hungry for more, upgrade to the Premium Membership plan, where you'll find even more puzzles, full-screen mode, and other exclusive features to enhance your puzzling experience. And even though Crazy for Jigsaw still uses Flash, the developers have also created sleek and intuitive apps for both Android and iOS so that you can take your puzzling on the go!
Looking for a daily dose of brain-teasing fun? Look no further than The Washington Post's digital edition, where you can find a new jigsaw puzzle daily! Unlike the print edition, where completing a jigsaw is impossible, the digital edition offers readers the perfect opportunity to exercise their minds and unwind with a satisfying puzzle.
The Washington Post's jigsaw puzzles are sourced from Arkadium Games, ensuring a high level of quality and a variety of challenges. With three difficulty levels to choose from – easy, normal, and expert – there's a puzzle for everyone, no matter your skill level. Simply select the date and click to play, and you'll be on your way to completing a beautiful picture, one piece at a time. And if you need a little help, you can always preview the finished image before you begin arranging the pieces.
Daily Jigsaw Puzzle should be your ultimate destination for puzzle lovers. With a wide range of puzzles, including those with as few as 9 pieces or as many as 100, you can find something that suits your skill level and interests. Moreover, JSPuzzles offers a unique twist on traditional jigsaw puzzles, featuring straight rectangle pieces that don't interlock. This adds extra difficulty to the puzzles and provides a new and exciting challenge for even the most seasoned puzzle enthusiasts.
But the fun doesn't stop there. JSPuzzles also offers daily puzzles with different themes, so you'll always have something new and exciting to work on. And if you're feeling competitive, you can check out the leaderboard to see how your puzzle completion times stack up against others. So why not try JSPuzzles and see how fast you can solve the latest puzzle?
Just Jigsaw Puzzles website is like a treasure trove of puzzles waiting to be explored. The website has a minimalist design, but don't let that fool you. Behind its simple interface lies a vast collection of jigsaw puzzles for all ages and skill levels. From breathtaking landscapes to cute animals and famous artworks, the website offers a diverse range of categories to choose from. You can even upload your photos and turn them into puzzles to share with family and friends.
The best part about Just Jigsaw Puzzles is the ability to customise your puzzles. You can create a puzzle tailored to your preferences with options to change the size, number of pieces, and shape. And once you've completed a puzzle, you can share your time and score on the leaderboard and challenge others to beat your record. So, if you're looking for a fun and challenging way to pass the time, Just Jigsaw Puzzles is worth checking out.
Are you looking for a puzzle website with a little something for everyone? Look no further than JSPuzzles! With puzzles ranging from 9 pieces to 100 pieces, a challenge level is just right for you. And if you're feeling extra adventurous, try some of the user-created puzzles for a unique and exciting experience.
What sets JSPuzzles apart is their daily themed puzzle feature, which adds an element of surprise and keeps the gameplay fresh. Plus, with a leaderboard to compare your puzzle-solving skills against others, you'll never run out of motivation to improve your times. And don't worry about struggling to fit the pieces together without interlocking shapes – JSPuzzles offers straight rectangle pieces for a unique and enjoyable puzzle-solving experience.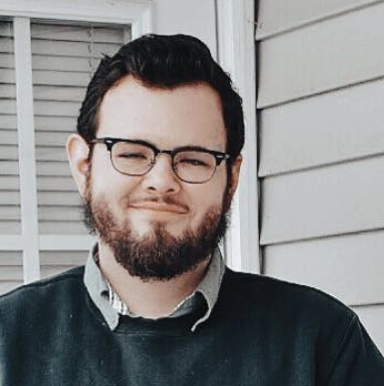 Taylor is a freelance SEO copywriter and blogger. His areas of expertise include technology, pop culture, and marketing.