Many small business owners seek assistance from qualified experts in particular operating areas. These typically include:
Requesting strategic guidance
Assessing the pros and downsides of adding services or personnel,
Choosing whether to purchase or rent a new space,
Enlisting assistance in cost-cutting or renegotiating with suppliers,
Obtaining a loan or other external funding
Finding the most qualified business advisor and utilising their specific knowledge might be an affordable method to grow your company. So, before hiring a small company consultant, ask yourself these 3 crucial questions to help you make the best decision.
1. What Can You Do To Support My Small Business?
A qualified small company consultant will help you develop and support those goals in addition to acting as an unbiased sounding board for your strategic plans. They should be able to assist your company in particular ways:
Develop a new marketing strategy,
Before opening a new branch, run the numbers.
Analyze a prospective acquisition of a firm or investment
Growing your business depends heavily on project management in terms of generating and maintaining investor-ready plans and financials. Your bookkeeping records and other back-office documents will be brought up to date with the assistance of a consultant who is a good fit for your business.
Of course, using your records to benefit your business is the other side of keeping correct records. When it comes to producing the reports your company requires and assisting you in using them as predictive tools, a good business or financial consultant will prove to be a priceless asset.
In order to make better tactical judgments, you need at the very least seek out an advisor who is able to create financial budgets and predictions as well as review your financial history.
2. Do You Have Any Previous Experience In My Sector?
Selecting the best business consultant requires consideration of specific industry knowledge. But in reality, a top-notch advisor will have enough exposure to various business models to consistently provide new insights.
Finding a consultant with experience working with businesses with similar organisational structures should be the main focus. Running a profitable B2B (business-to-business) or SaaS (service-as-a-software) firm is considerably different from knowing how to promote a B2C (business-to-consumer) company successfully.
Additionally, you want to favour experts who can assist you in achieving your goals by becoming knowledgeable about the most recent technologies.
3. What Are The Steps In Your Business Process?
When it comes to interviewing potential consultants, getting a summary of what they have in mind for your company is only half the story. You need to go a step further and request that the advisor outline, or even better, show, their winning formula.
Every effective company model adheres to a clear set of procedures in order to deliver outcomes that can be repeated. A good consulting firm should not be an exception. Never be hesitant to ask a consultant how they intend to help you specifically reach your goals and for proof of their success with other happy clients.
Some business counsellors, for instance, will adhere to a system that:
Begins with a careful examination of your business's revenues, costs, assets, and liabilitie
Develops cash flow predictions and other financial projections to detect critical patterns, along with assisting you in recognising risks and opportunities early on.
Working with the appropriate consultant should make it simpler for you to evaluate and implement your alternatives quickly and wisely.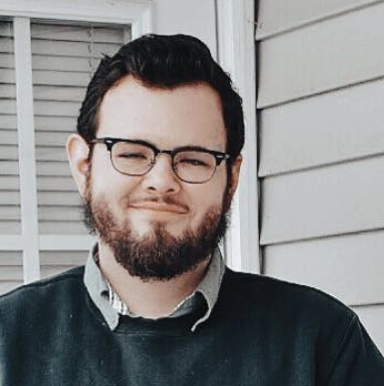 Taylor is a freelance SEO copywriter and blogger. His areas of expertise include technology, pop culture, and marketing.