The hype around finance management isn't going to die anytime soon. It is one of the hottest subjects that still may not be considered kid-friendly. Or even easy to learn.
But with kid entrepreneurs entering industries that are reigned by adults, this is also changing.
While this trend is slowly gaining popularity in recent times, thanks to social media, young parents are now starting to inculcate technical financial knowledge in their young kids. The best part is that you don't even have to enroll your child anywhere and start from an environment as safe and regulated as your home!
All you need is to have a stable yet high-speed internet connection and you are good too! That's why we have listed some of our favorite finance apps, which ensure that financial learning is educational yet super fun.
So, what are you waiting for? Let's get started:
Kids Finance
The app, Kids Finance is about teaching young kids, all that spells 'money'. New parents can utilize the in-app token, which is called Ki-Fi.
They can then use the token to reward completed household chores and pay for daily pocket money among several other tasks around the house. All parents have to do is set up the conversion between Ki-Fi and real cash, which they can easily do, since the mobile app also comes with the option to connect it with the parent's credit card.
Since the app comes with parental safeguards, it is safe to use. What's more, the app is free to use, even with the incorporation of Ki-Fi functionality. Young parents can download this app on any Apple or Android devices.
Greenlight MasterCard: Debit Card for Kids
Greenlight MasterCard is a debit card designed exclusively for children. It aims to present finance and money management for kids in a low-cost yet safe way. Young parents, who are interested in broadening the horizon of their child's learning, regarding technical knowledge will find the Greenlight MasterCard to be quite useful.
This one tool teaches about one of the most popular payment methods, both in the United States and across the world in a simple and child-friendly manner. Thanks to this nifty card, not only do a child how to spend appropriately but he also learns the pros and cons that come with having plastic money.
The Greenlight app is free to download on all iOS and Android devices. So what are you waiting for? Get one of these cards and help your young ones manage their money adequately today!
Busy Kid
Do you want to instill the value of money in children from a young? We suggest that you get your hands on the Busy Kid app.
Not only is the app age-appropriate but it's a terrific way to teach the importance, benefits, and drawbacks of money management to young kids. What makes the app stand out is that it does this via the allowance-based chore system, according to which children can get an easy platform where they can start learning about money.
All one has to do is download the app on a smart device (Android, iPhone, and even iPad) and manage your kid's allowance for every chore they complete per week. We bet that you are ready to download this terrific app now!
Math for Money
Math for Money is another money-tracking mobile app, designed by keeping kids in mind. In the app, parents have the option to state the rate of pocket money they want to keep (and can even express the rate of interest they might charge).
To earn their pocket money, kids are then supposed to solve several mathematical challenges. Even though the app does not come with a no-money transfer option, the idea behind this app is to track the child's monthly savings, as promised by the grown-ups to them.
And encourage them with monetary incentives, so that they learn the ins and out of money dealing.
The Math for Money app is compatible with both iOS and Android-based. What's more, it easily works on iPads as well. Try the month-long free trial or get a subscription and try this fantastic app now!
Go, Henry
Both Apple and Google Play stores consist of a plethora of some of the most impressive financial education apps. One of them is 'Go, Henry', which can easily be used on several devices – from Android to iPhone to even iPads!
The app aims to teach children about financial management via the debit card method, which can also be personalized as per se. What's more, the pre-paid debit card and its corresponding mobile app ensure that parents are in full control.
And can even micromanage while teaching vital lessons along the way! Download 'Go, Henry' now and teach good money habits to your kids in a fun and easy way via pocket money as well.
Ask Ultra: Entrepreneur Mentor
One app that's proven to be an excellent guide and a support tool for teaching young children about various domains, such as that business or entrepreneurship, is Ask Ultra.
The app facilitate young people with the right knowledge that's as per their mental level. It also motivates those interested in transforming their notions or skills into a future business model.
Just make sure that your internet is robust and stable. For more information, click here. Available for both Android and iOS devices, this is a subscription-based mobile app. Get now!
Wrapping It Up
Most of the above-mentioned financial management apps are quite simple and popular for their user-friendly interface.
What's more, these allow young child take control of their money. And understand the importance of financial independence in a kid-friendly way as well.
Moreover, the private yet secure platforms also allow the child to see which sections he is comfortable with. And which he's not. Download these money-saving mobile apps and ease the process of saving over time.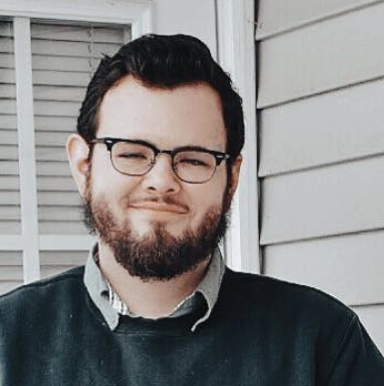 Taylor is a freelance SEO copywriter and blogger. His areas of expertise include technology, pop culture, and marketing.