Smartwatches are the new norm. People are turning to smartwatches to help them keep track of their fitness and health goals and stay connected on the go. Moreover, people are investing in quality iwatch bands that add to their general outlook making them look fashionable, unlike the rest. 
Notably, syncing a smartwatch with an Android or iPhone device has several benefits. However, if you're new to the world of smartwatches, it can be challenging to know where to start. Luckily, syncing your watch with Android or iOS devices doesn't have to be complicated. Here are some simple steps that will help you get started.
Confirm the watch's compatibility with your device
Picture this; you have already bought a nice smartwatch that you want to sync with your smartphone and begin your fitness tracking journey. Moreover, you have customized it using Solacebands smart watch bands to give it an extra layer of style and class. 
However, before connecting the smartwatch to your Android device, it is vital to ensure it is compatible with the watch. Most modern smartwatches are designed to work with both iOS and Android devices. 
Specific models may require special hardware or software requirements. To check the compatibility of your smartwatch with your device, you can consult the manufacturer's website or contact their customer service. 
Begin the pairing process
Once you've confirmed compatibility, you can begin the pairing process. For Android devices, open up the Google Play Store and search for "smartwatch" – this should bring up a list of compatible apps for your device. Download one that works best for your model and follow its instructions to connect your phone and watch. 
If you have an iPhone, open up the App Store and search for "smartwatch" – again and repeat the process as it's more or less the same. Download one that works best for your model and follow its instructions to connect your phone and watch. It's really as simple as that.
Launch the application
Once everything is set up correctly, launch the app on both devices to establish a secure connection using Bluetooth technology – this should allow data transfers from one device to another without issue. Once you've installed the app and connected your phone to your watch, you can start using it. Most smartwatches come with various features such as notifications, fitness tracking, media playback, voice commands and more. 
Explore these features to get the most out of your device. For example, some watches allow you to make and answer calls directly from the watch – this is great if you don't want to take your phone out of your pocket or purse every time it rings. You can also use many apps on the watch itself. For example, weather apps provide real-time updates on the current conditions in your area.
Troubleshooting tips
You may do a few things if your smartwatch is unable to pair with your Android or iOS device. First, check whether Bluetooth is on in both devices and that they are close to one another. If reconnecting doesn't work, rebooting one or both devices may help. 
Find out whether any device has any updates, then apply them if they do. Hold the power button for 10 seconds, and the watch should restart if everything else fails. Retry pairing it with your phone when it has finished restarting. Don't hesitate to contact customer service if you've already tried these and nothing has helped.
Ensuring a secure connection between the devices
Always link your smartwatch and phone to a safe Wi-Fi network for maximum security. It would be best if you also implemented two-factor authentication on both gadgets. It will strengthen your connection's defenses against any would-be hackers or other bad actors. 
As an additional precaution, you should update the software on both devices regularly. Finally, remain alert for any unusual behavior on any device and take appropriate action as soon as possible.
Overview of the best Apps for syncing your smartwatch
Below are a few top applications for synchronizing your smartwatch with your Android or iOS mobile.
One of the best ways to connect your Wear OS watch to your Android or iOS phone is by using the official Google app. You may check your messages, alerts, and other information from the comfort of your wrist.
A second software, Apple Watch Connect, is tailored to work only with Apple devices like the Watch and the iPhone. You may synchronize your watch's functions with your phone, such as alerts, messages, and music playing.
Samsung Gear Manager is an Android software that can be used with any Samsung Gear watch and any mobile running Android 4.3 or later. You may adjust the watch's settings and connect it to your phone so that you can use features like S Health and S Voice.
For smartphones with iOS 8 or later or Android 4.0 or later, you can sync your Pebble Time watch using the Pebble Time Sync app. Notifications from compatible applications on your phone may be synced with the watch, and you can adjust watch-specific settings like alarms and timers.
Pairing a smartwatch with an Android or iPhone smartphone is simple and quite a seamless process. If you have the proper instructions and accessories, connecting your watch to your phone and using its capabilities is a breeze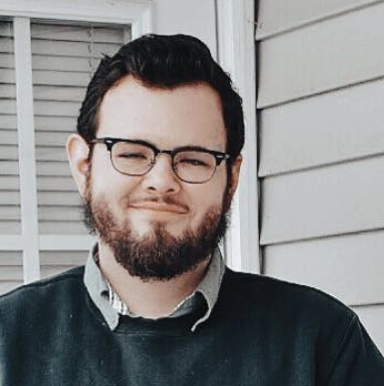 Taylor is a freelance SEO copywriter and blogger. His areas of expertise include technology, pop culture, and marketing.