The games industry in 2023 is home to an incredible variety of games and platforms, with something out there sure to take any gamer's fancy. Yet, as lead times on major productions grow ever greater, the cost of new triple-A titles has finally begun to hit the $70 mark.
While this price bump is technically reasonable when one factors in inflation, in real world terms this makes big budget games inaccessible to many, especially when including the upfront cost of acquiring a ninth generation console – which can command a sum in excess of $500.
This can make it seem like the landscape for budget conscious gamers in 2023 is a hostile one, but this is far from the truth. With more ways than ever to play, there are many ways players can access top-tier experiences without breaking the bank.
Below we're going to take a look at some of the best examples of these that you can use today.
Promos, Bonuses and Freebies
Promotional offers are one of the oldest marketing methods in the book, and for good reason. By smoothing access to a game or service, developers can increase uptake of their product, and consumers can make the most of a good deal to try out new games.
One sector that is no stranger to promotional offers is the iGaming industry. Leading platforms in this market are accustomed to offering new and returning players a host of bonuses such as free spins on slots in order to increase digital footfall and encourage organic growth. This not only increases positive consumer regard for the platforms in question, but also lets players sample what a given provider has to offer before committing further funds.
Likewise, it's becoming increasingly commonplace across the industry for developers to offer games with limited free trials – something which can be thought of as similar to classic game demos.
When EA launched Knockout City – now a free-to-play title – they offered full access to the game for free for the first month. This let players experience all the game had to offer before committing any funds to acquiring it. It also helped the developers build hype around the game and get large numbers of people playing it.
Midsummer Fire-Sales
Everybody knows that there are certain points throughout the calendar year when you're more likely to get a good deal on a given product. From January sales to Black Friday week, many people consciously wait until these periods in order to commit to purchasing big ticket items, with games and consoles no exception.
Yet there's another sales period that all gamers should know about. This is the mid-summer sale, which coincides with the Summer Game Fest, the spiritual successor to E3, the Electronic Arts Expo. This de-facto gaming celebration typically falls in early June and bears witness to major announcements of upcoming games by leading developers.
As part of this promotional drive, most game stores host fire-sales on existing games, with discounts occasionally in excess of 50% to be had on leading titles, and up to 75% or 90% on indie and mobile titles. It's always worth taking a look at what's on offer at this time. You may find yourself walking away with an impressive deal.

Over-the-top Gaming Services
Over the past few years, over-the-top (OTT) subscription services for gaming have become increasingly popular, seeking to emulate the wildly successful model pioneered by TV and movie streaming platforms like Netflix and Disney+.
Apple Arcade, for example, gives you access to over 200 games, with many of the best titles from the iOS app store available alongside subscriber exclusives from big industry names. This makes it a very cost-effective way to access a wide variety of games.
Likewise, Microsoft's Xbox Game Pass model gives players the run of some 170+ Xbox, mobile and PC games to enjoy. What's more, those on the Ultimate tier can even stream many of these over the cloud using any device with an internet connection – thus circumventing the need to invest in a costly console in the first place. Just one more way you can access top titles without breaking the bank.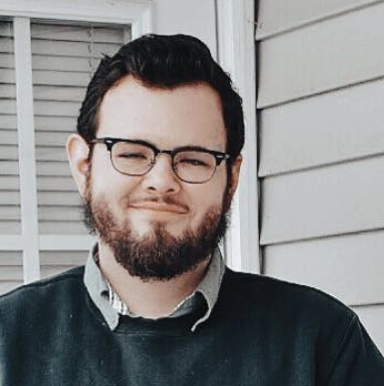 Taylor is a freelance SEO copywriter and blogger. His areas of expertise include technology, pop culture, and marketing.