To understand what the future of this planet will look like, just look at some metropolitan areas and how they apply various innovations and technologies to the basic processes of city life. We collected the best high-tech cities in the world in this list.
San Francisco
The cultural, commercial, and financial center of Northern California at first glance resembles a small provincial town, without huge multi-storey skyscrapers and many kilometers of subway lines, but it is here that the offices of the world's leading corporations have moved.
If every city claims to be like Silicon Valley, you can be sure that Silicon Valley is the gold standard for technology. San Francisco is the undeniable epicenter of all those technologies, from a strong startup culture to venture capital and countless designers and programmers. Silicon Valley wins in almost every category.

Dubai
Dubai is very enthusiastic about the future, helping to develop an ecosystem to promote innovative solutions and promising business models. Start-up incubator and accelerator support programs are launched here, as well as "regulatory sandboxes" are created that allow the development and testing of new technological business models. The city ranks first in the world in terms of the share of foreign direct investment (FDI) and scientific and technological exchange in the high-tech sector, such as artificial intelligence (AI) and robotics.
Today, the best minds of the world "flock" to Dubai, buy or rent housing, and rent luxury cars. The latter has become an incredibly common practice, as renting a car offers a number of advantages over buying one. Firstly, you can afford to rent a Lamborghini in Dubai today, and tomorrow you can rent another car. This way you can diversify your driving experience – choosing a different car to rent each time. Secondly, luxury car rental has become affordable, while buying the same one seems like an unthinkable waste.
Seoul
Seoul is considered the "city of the future," and with good reason. There is innovation everywhere, including in the creation of subway infrastructure, which even outperforms the New York subway system. Seoul is the city with the most patents in the entire world. Technologies like LTE networks and virtual marketplaces were created here and then spread throughout the world.
Amsterdam
Amsterdam has established itself as a serious player in the international technology arena. More than 1.6 thousand technology companies work here, employing 69 thousand people (this is about 13% of the entire local workforce). 170 worldwide IT firms have their headquarters in the Dutch capital, and they are constantly excited to welcome new, skilled professionals. That is why many foreigners move to Amsterdam.
This tech-focused city is the perfect place for startups. There are many incubators and accelerators here that help launch and develop new projects. In addition, overworking is not encouraged in Amsterdam: most of the time people devote themselves to relaxation and communication with their families. Another bonus for foreign IT-specialists: for the first eight years they can not pay taxes from 30% of their salary.
Singapore
Singapore is a massive metropolis that absorbs newcomers like a sponge in addition to having a huge community of programmers and venture investors. The city-state is continually developing new high-tech skyscraper infrastructures. Almost 6 million people live in Singapore and one of the problems of the city-state is traffic jams. One of the solutions is the automation of traffic management – sensors analyze the congestion of sections and, using the Smart City application, redirect traffic flows.
London
London is the largest technology cluster in Europe. It is becoming an increasingly developed world center for innovation and creativity. The London startup scene is represented by several areas, including artificial intelligence, retail and financial technologies, and blockchain. Apart from China and the US, there are more tech start-ups in the UK than in any other country in the world.
More than a third of the fastest growing technology companies in Europe are also concentrated in London. This is not surprising: the British provided all the conditions for doing business. Talented specialists receive grants and tax incentives from the government, and here you can quickly and inexpensively register a company.

Tokyo
The capital of Japan is one of the most technologically sophisticated cities in the world, despite not having the same exterior as the other cities on our list. Tokyo is renowned for its bullet trains, top robotics, 3D modeling innovations, and state-of-the-art software. Both extremely young start-ups and globally recognized enterprises are drawn to the area.
Tokyo introduced technology for facial recognition and made significant investments in AI technology for healthcare, financial services, and transportation before the 2020 Olympic Games.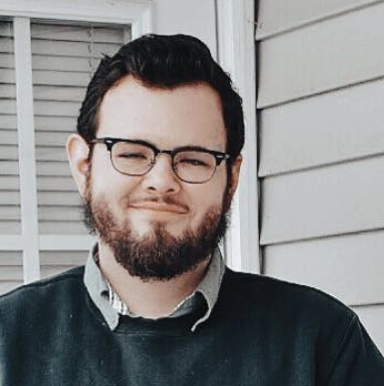 Taylor is a freelance SEO copywriter and blogger. His areas of expertise include technology, pop culture, and marketing.