In the ever-changing realm of cryptocurrencies and blockchain technology, constant exploration of new possibilities for advancement is underway. One revolutionary concept that has gained significant momentum is the crypto launchpad. Acting as a vital link connecting promising projects with enthusiastic investors, launchpads have transformed the process of raising funds and gaining exposure in the decentralized ecosystem. This article delves into the intricacies of launchpads, elucidating their purpose and operational mechanisms that foster the growth of the blockchain space. Before we start, we invite you to the WhiteBIT platform where you can see current cryptocurrency values, trade, stake, and participate in launchpads.
What Does a Launchpad Do?
A launchpad is a platform specifically designed to provide support and assistance to crypto and blockchain projects during their nascent stages. These launchpads serve as intermediaries, facilitating connections between project developers and potential investors. By providing startups with a launchpad, these platforms offer a wider audience for project showcasing, access to funding opportunities, and the ability to attract a community of passionate supporters. Now let's see how a launchpad works.
The Way Crypto Launchpad Works
See the stages of the launchpad:
Launchpads implement a meticulous selection process to identify projects with substantial potential. This process typically entails evaluating factors such as project viability, team expertise, technological innovation, and market demand. Launchpads strive to maintain a distinguished reputation for featuring high-quality projects, thereby instilling confidence in investors.
Token launch and fundraising. Once a project is chosen, the launchpad aids the startup in launching its native token through a process commonly referred to as an Initial Coin Offering. The launchpad assists in structuring the token sale, establishing tokenomics, and setting fundraising goals.
Marketing and exposure. Launchpads excel in marketing and creating awareness for the projects they support. Leveraging their well-established networks and communities, they generate hype, attract investors, and cultivate a dedicated user base.
Investor protection. To safeguard investor interests, launchpads conduct comprehensive due diligence on the projects they host. They perform audits, verify the team's credentials, review the smart contract code, and assess the project's financial and legal aspects. By providing this layer of scrutiny, launchpads aim to minimize the risks associated with scams, fraudulent projects, or poor investments.
Community engagement is crucial for the success of any blockchain project. Crypto launchpads actively foster the growth of communities around the projects they support. They organize events, facilitate communication channels, encourage discussions, and incentivize community participation.
Now you know how a launchpad works. As the blockchain ecosystem continues to evolve, crypto launchpads will play a pivotal role in shaping the future of decentralized finance and digital innovation.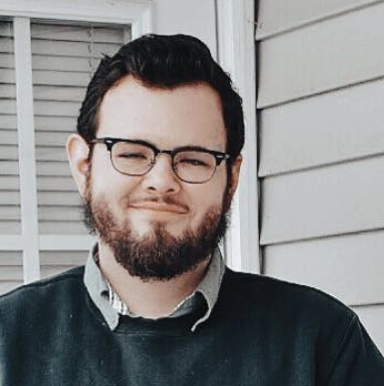 Taylor is a freelance SEO copywriter and blogger. His areas of expertise include technology, pop culture, and marketing.