Software unleashes the imagination
Software is what makes online gaming what it is. First, of course, you need the hardware to play games on. The screen resolution must be good enough to see what you are doing. Finally, the computer needs to have adequate power to be able to do the processing that delivers the gaming experience. Of course, in this day of cloud-based gaming, networks and download speeds are vital. However, without innovative software, you have a box, a screen, and some cables.
Hardware made it all possible
In the earliest days of gaming, imagination was limited by the available technology. However, people still got excited about the idea that computers could be used for more than just making calculations. The first game Pong demonstrated that it would be possible to use computers for leisure too. While the game was basic in the extreme, it fired the imagination of budding computer gaming enthusiasts as to what might be possible.
Gaming as we know it started to emerge in the late 80s
In the late 1980s, home gaming moved up a gear with the introduction of video game consoles. Initially, 8-bit consoles brought us animated gaming with titles like Altered Beast, Super Mario Brothers and Tetris. Games came on cartridges that were loaded into the stand-alone console. However, the concepts were too powerful for the hardware, and the games were full of glitches and bugs. However, by the 1990s, with 16 and then 32-bit consoles, games like Sonic The Hedgehog ushered in the kind of gaming we know and love today.
Connectivity was key to online gaming
However, online gaming was still a pipedream – or should that be a fibre-optic dream? Online networks were painfully slow for most people, and dial-up modems made connections to the internet time-consuming and frustrating. However, once the hardware and network issues were overcome, the software developers could finally bring their creative adventures to life.
What types of software are used?
So, what is the software that is used in the creation, production and running of online games? Game software broadly falls across five categories. These are:
The game engine where the game is created
2D graphic tools for the visuals and animations
3D modelling for the visuals
Audio tools that are used to create the soundtrack
Libraries and APIs are third-party programming code libraries offering additional features. This means developers do not have to invent everything from scratch in the first place.
Additional software for online gambling sites
In addition, online gambling relies heavily on random number-generating software to run slots and all online games. Although, essentially, most slots run using very similar mechanisms, it is how they are presented visually and narratively that sets the titles apart from each other. High levels of security are also required to ensure no one can hack in and change the odds in their favour.
Software makes the online gaming experience fun and makes one game or online casino stand out from another. Different countries have different rules and laws around online gaming and the software can be modified for each market. For example, in New Zealand, you can play with a minimum deposit as low as NZ$1. You can compare options on Time2play.com, an independent review site for this kind of gaming.
Casino games are increasingly sophisticated
Casino games have become increasingly sophisticated. You can find online slots with licensed imagery and soundtracks from movies and top rock bands. The animations are increasingly sophisticated, and many of today's games feel more like the video games we play collaboratively than the pokies of old. Top game developers come from studios like Net Ent, Pragmatic Play, Red Tiger Gaming and Evolution.
Optical character recognition is a game changer
One of the most exciting developments in online casino gaming of recent years is the opportunity to play live dealer games. Using multiple camera angles, bespoke studios and optical character recognition software, live dealer games bring the excitement of a brick-and-mortar casino to you. You play alongside other real players, and the software keeps up with players' moves in lighting fast time. It is as if you are in the room with them. Furthermore, the software is now so developed that these games can be played equally well on mobile devices as they can be on desktop or laptop computers.
Why does any of it matter
Unless you are thinking of becoming a game developer, you might not care about the software behind the games you enjoy playing. It is a bit like driving a car. So many people have no interest in what goes on in the engine; if the vehicle gets them from A to B, they are more than happy to remain blissfully ignorant. However, as with cars, many people will have a preferred brand of software provider. In addition, people will often choose a new game because it has been made by the team who made their last favourite game. Make no mistake; gaming is a big business.
Online gaming is a big business
The global market for video games (excluding casino games) is worth more than 150 billion US dollars. In 2022 the online casino games market was estimated to be worth 63.53 billion US dollars. The traditional video games market grew more slowly than it had done in recent years. The same cannot be said for online casino games. Online gaming is predicted to have a compound annual growth rate of 11.7% over the next seven years. With so many people now owning smartphones and having access to 5G data, the sky is the limit for game developers.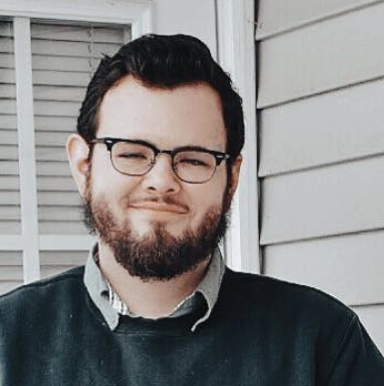 Taylor is a freelance SEO copywriter and blogger. His areas of expertise include technology, pop culture, and marketing.