Since its establishment, Instagram has always been a visual medium. Unlike other platforms, it does not encourage textual content. While images are well-accepted on Instagram, the popularity of videos remains unparalleled.
Influencers and social media enthusiasts constantly look for ways to attract new followers with video content. Brands are also looking for innovative ways to promote their products through video marketing. Such preference towards video has led to hundreds of hours of video content being uploaded to Instagram every day. To stand out in such a competitive space, merely using Instagram filters to create a video will not suffice.
You need to plan your content for the best visual appeal. Ideally, your aim should be at using the best video editing tool to prepare the content for Instagram. However, with hundreds of tools available, picking the best is a Herculean task. In this article, we have compiled a list of the best Instagram video editors for online (Adobe Express), desktop, and Android use.

1. Online Editors
Instagram encourages the common man to become content creators. Not everyone keen on posting beautiful Instagram videos will have high-end PCs. Online video editors bring the convenience of video editing within the reach of the average Instagram user.
InVideo
One of the most versatile editing tools, InVideo has a simple interface that even novice editors can use. At the same time, the collection of thousands of templates gives you complete freedom to express your creativity.
InVideo allows you to convert your text blogs into videos that can be posted on Instagram This editor also allows you to create videos in over 70 languages making it the best Instagram video editor tool. The media library of InVideo gives you access to thousands of royalty-free music that you can use in your videos.
Animoto
Animoto has a drag-and-drop interface that lets you create professional and personal clips in a few taps. The tool lets you select a template that is relevant to your video and customize it to your taste.
Animoto has unique design options, and you can alter the pacing, color scheme, and layouts. The tool also lets you add background scores and voiceovers to your videos to give them a professional feel.
Biteable
Biteable is an online tool that lets you create marketing videos for free. The tool is targeted at people who are in the initial days of their video making. While there is a shortage of advanced features, the advantage of this tool is the easy availability of stock footage. That way, you can add interesting images or stickers to your Instagram video and make them more attractive.
Kapwing
Kapwing is a social media video editing tool that has dedicated templates for Instagram feed posts and Instagram stories. That way, you do not have to manually select the aspect ratio and other details for your Instagram videos.
Kapwing has one of the fastest rendering speeds and lets you export a video in a few minutes. It is the preferred choice for editing GIFs and short-form Instagram content.
2. Desktop Editors
Recent updates to Instagram let you upload videos from your computer. Considering the large screen, higher processor, better storage, and memory, editing from a PC is often more convenient. Here are the best editing tools that can be used on Windows and Mac devices.
Filmora 9
Filmora 9 is an intuitive tool that gives you precision trimming and speed control. With this tool, you can effectively remove background noise from your video, indulge in reverse editing, and create studio-quality videos.  Filmora 9 gives you the provision of selecting the Instagram square or portrait mode before you begin the video editing.
Wave
Wave is an ideal choice for Instagram video editing and allows you to create square videos easily. The text overlay feature of Wave is highly advanced and gives you a host of stylish effects to choose from. Considering that a good fraction of Instagram videos are watched on mute, this is especially useful for social media videos. Wave has over 200 million stock video clips that you can incorporate in your Instagram videos.
Movie Maker for YouTube and Instagram
You can use the Moviemaker tool to create slideshow videos for Instagram. Here you have the provision of adding fun stickers, merging videos, trimming, and altering them to your taste. One of the best features of this tool is that the videos which you edit here can be directly posted on Instagram without downloading them on your device.
3. Mobile Editors
With more than 2.8 billion people across the world using Android devices, there is a need for video editing on the go. Stories and other Instagram features encourage users to update posts in real-time. For such situations, editing on a mobile device is the most convenient.
KineMaster
KineMaster lets you create multiple layers of video with appropriate images, texts, and video clips. Although it is a mobile application, it offers one of the highest levels of editing control and is used by several professionals and influencers. This tool has 3D transitions that can change the feel of your Instagram video. Videos created with the KineMaster can be directly posted on Instagram.
FilmoraGo
FilmoraGo lets you create high-quality Instagram videos without any unwanted watermarks or obstructive time limits. There are exciting themes for you to choose from, and you change to alter the video pace, trim by the duration, and play the content in the reverse order. With FilmoraGo, duplicating content, merging, or splitting them can be achieved in no time.
VivaVideo
VivaVideo is used by more than 200 million people across the world. It has a host of unique filters, stickers and video features that lets you create content in moments.  Video optimization and editing features are constantly added to the tool, making it the most updated editing application of modern times.
Trendsetters across the world are taking to Instagram to create viral videos. More and more brands are jumping into the Instagram marketing bandwagon to promote themselves. In such a situation, we do not see the possibility of its popularity fading away. By using the above tools, you will create Instagram videos that will help you stay relevant with the times.
View more: Buy Instagram Views for Igtv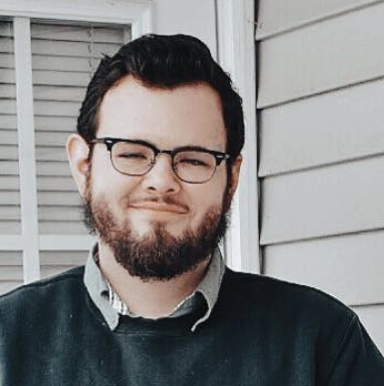 Taylor is a freelance SEO copywriter and blogger. His areas of expertise include technology, pop culture, and marketing.