The COVID-19 pandemic has led to a revolution in education. The tech industry was quick to adapt to the needs of students in schools and colleges. It even came with solutions for remote learning for professions trying to upskill. 
In this article, we will take a look at some of the most innovative tech tools that emerged in the field of education over the last couple of years. 
1. Google Jamboard 
One of the latest creations of Google is its Jamboad, a digital whiteboard. It essentially acts like an interactive canvas, which you can access via the Jamboard screen, mobile, or even from your web browser. Teachers can not only draw and sketch just like on a whiteboard, but it is also possible to drop images, add notes, and include content directly from the web. 
And all this is possible while collaborating with others from any part of the world. As such, Jamboard can even be used by students for a presentation. In fact, students can easily think that I will do my paper with WritePaper writers, and once the assignment is ready, they will be able to share their final paper directly from their laptop to a Jamboard in a classroom. This trick can make remote learning and collaboration incredibly seamless. 
And even if you do not have a Jamboard device, students can use it among themselves via a Google account for free. This way, Google Jamboard is a useful tool for collaborating on group projects and such.
2. Kahoot 
Kahoot is an edtech platform that gained a significant amount of popularity over the past few years. It employs gamification to make the learning process engaging to the students. The study modes allow students to study individually or in a group, remotely, or in person.
This edtech tool also allows students to create presentations and add interactive features to them. For instance, you can add images, questions, and more to make the presentations memorable. Kahoot also comes with a set of smart study features such as flashcards and self-study tests. 
3. Autodesk Tinkercad
Autodesk is the world's leading provider of software products for the field of construction, architecture, and visual modeling. Tinkercad is one of the latest additions to the company's portfolio. It comes as a free, easy-to-use web application that allows users to create 3D designs. 
In the context of education, teachers can use this tool to model complex concepts to facilitate easier and more engaging learning among students. This will help students to visualize things better. And with an iPad, these designs can even be turned into AR experiences. While there might be a bit of a learning curve involved, once you understand the basics, Tinkercard will easily be their go-to tool when preparing lessons. 
4. Explain Everything 
Explain Everything is a digital whiteboard, very much like Google's Jamboard. However, this tool was specifically created for teaching and comes with a number of unique tools. It enables teachers to record video lectures, instructions, or lesson summaries. 
Explain Everything can digitize books, create lesson libraries, and more with ready-made templates. It also facilitates collaboration with multiple content formats and other tools such as Zoom and Google Meet. 
5. Schoolytics
Schoolytics is an edtech tool designed to help teachers map their students' journeys. It extracts data from different systems and provides an overview of each student's progress. This will help teachers offer individually optimized learning resources for each student. 
Teachers will be able to track metrics such as assignment completion, and student accomplishments and get shareable progress reports for each student. Needless to say, using Schoolytics can save a considerable amount of time for both teachers and administrative staff. 
6. GooseChase 
In simple terms, GooseChase allows teachers to create real-world scavenger hunts. It makes it possible for teachers to create events and comes with a live leaderboard and activity feed. Teachers will even be able to award bonus points for outstanding submissions. 
GooseChase is also used by universities during campus orientations. This presents them with a way to engage students more effectively with in-built ideas or created exclusively for a specific school. 
7. Project Pals
These days, a classroom is made of students from all over the world, some of who are taking lessons remotely. So, when assigning group projects, things can get tricky. Project Pals is an edtech tool that can help save the situation. And moreover, it also makes it possible for teachers to overlook the project. 
This means that students can create and organize a project within the workspace. However, teachers will also be able to minotaur the progress and grade group work based on individual contributions. And furthermore, teachers will also be able to share the best projects with a public audience while maintaining the privacy of the students. Altogether, Project Pals can make group activities smoother and more efficient, requiring everyone to pull their weight. 

8. Equity Map 
Equity Map is a handy tool that teachers can use to evaluate students' performance during classroom discussions. It can record the discussion, map dialogue, record interactions, and track data. 
Teachers can even identify the types of questions asked by each student, the different types of references made, and the number of times each student has spoken. Equity Map also allows educators to add their feedback for each student and share them separately. 
9. Nearpod 
Nearpod is a full-fledged edtech tool that teachers and students can use to connect over an interactive learning environment. It allows teachers to create lessons with videos, gamification, and activities. Teachers can also use Nearpod to create questionnaires and polls. 
Nearpod has also entered into a partnership with educational platforms such as LearnZillion, Phet, and BBC, so users can easily import content. Teachers can also deliver lessons in a student-paced mode. 
Takeaway
As evident, the edtech industry has come a long way. There is a booming demand for innovation, and these tools are making it possible for ideas to take shape. Today, teachers no longer need to spend hours creating interesting lessons or finding ways to assess each student individually. Instead, machine learning technology can automate the process, helping to create end results that work best for students and teachers.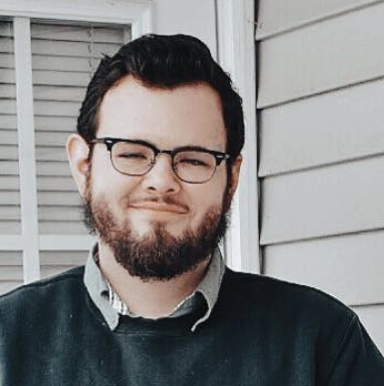 Taylor is a freelance SEO copywriter and blogger. His areas of expertise include technology, pop culture, and marketing.