Purchasing a used phone is a more cost-effective way to get your hands on the latest top-of-the-line gadget. It provides you with access to technology without the need to spend a small fortune, and it's great for nature since it reduces electronic waste.
Although purchasing used phones might seem like a great idea, some risks are involved. With an increasing number of online marketplaces popping up on the web, there are a lot of sellers looking to scam unsuspecting buyers.
And the most popular way to scam someone is to sell stolen phones. 
It is essential to check if the devices you purchase are authentic, and good practice to get in touch with the seller if that is what you would like to do. However, it is also essential to check if a device is stolen. 
Buying a stolen phone does not immediately make you a criminal, but it can be used in the commission of other crimes. Even if you do not intend to use it for illegal purposes, the fact that you purchased a stolen phone can still come back to haunt you.

Cons Of Buying A Stolen Phone
If you have purchased a stolen phone unknowingly, you cannot be held responsible for the crime. However, this situation can still complicate your life in several ways. Here are some examples:
IMEI is a free IMEI checker tool that can be used to make sure you purchase a device from a reputable source. If the device turns out to be reported stolen, chances are it will not work at all.

Local authorities might get to visit your dorm immediately if you choose to make use of your purchased used phone.

Sometimes, your purchased phone can be blocked by the carrier and rendered useless.
There is another critically dangerous danger in our digital age. Vitalii Nedzelenko, who works for Good Zone, an iPhone repair shop in NYC, explains: "Buying a stolen device can put your privacy at risk. This is because your device may have been unknowingly cloned. Therefore, if you use your phone while shopping, there is a risk of sensitive personal data being leaked with uncertain consequences for you."
The Legal Consequences if you bought a stolen phone
If you've mistakenly bought a phone that's been previously stolen, you are not going to get punished for it since you know nothing about it. 
How To Ensure You Are Not Purchasing A Stolen Phone
You want to know that there isn't anything wrong with your new device before purchasing it. Before you buy a new cell phone, the first thing to do is to double-check its specifications with the site you are buying from. A reputable dealer will always list a detailed spec sheet to help you get an in-depth look at what they are selling.
It is best to ask the seller for the IMEI number before shipping. This is done with a simple text message and will allow you to call your bank or credit card company if the phone is stolen or lost.
The IMEI (International Mobile Station Equipment Identity) number is the unique identification number assigned to each mobile device. It is used by the police and mobile service providers to identify stolen mobile phones, making them no longer operable.
There are free IMEI checker tools that can help consumers verify that a user device they are looking to purchase is in working condition and not stolen. Before completing a purchase, consumers can enter the device's IMEI number into a tool to confirm that it is unlocked, has good network service, and is not blocked.
If a seller doesn't share the IMEI of a phone they're selling, it's best to walk away and find someone else to buy from.
What can you do if it turns out that your phone is stolen after all?
Take the phone to the police
Immediately you notice that your phone is stolen; all you have to do is call the police via 911 or go to the nearest police station to file a report. The police will do the rest for you.
Also, it is prohibited to keep the phone after you have noticed that you purchased a stolen phone. Then the act becomes illegal. 
After the phone has been submitted to the police, the police will give you a property log number. This number serves as proof that the phone has been submitted to the police.  You also add a guarantee of payment to get a refund.  
What can you do to protect yourself if your phone is stolen?
The reality is that you can be the victim of a phone theft or just lose it. So think ahead a little. FCC recommends:
Set a strong password to restrict access. This is common and banal advice, but it doesn't make it ineffective.

Install and maintain anti-theft software. This way you can see where your device is if it becomes connected to the internet. You can also block it and even erase valuable information so that it does not fall into the wrong hands.

Use the lock screen to display contact information such as an email address or an alternative phone number so the phone can be returned to you if found.
Well, as a general rule: be careful with the information you store. Social networks and other applications may allow unwanted access to your personal information.
And of course, do not hesitate to report the theft of the phone to the police. So you will have a chance not only to return the phone, but also protect others from the criminal.
Conclusion
There have been many scenarios where people have mistakenly bought a stolen phone. However, if you have read this blog post, you don't have anything to worry about. Just follow what to do if you mistakenly bought a stolen phone.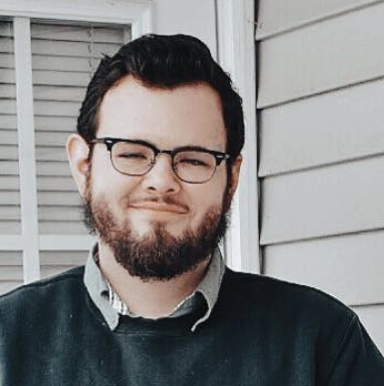 Taylor is a freelance SEO copywriter and blogger. His areas of expertise include technology, pop culture, and marketing.