The smartphone market is constantly evolving, with new models being released every year. One of the most anticipated releases of 2022 was the Google Pixel 7. Officially announced on October 6, 2022, at the annual Made by Google event, it was released in the United States on October 13. For Australian buyers, the Google Pixel 7 holds significant importance, and here's why.
Google Pixel 7 Reviews and Details
The Google Pixel 7 doesn't deviate much from the design mold set by its predecessor, the Pixel 6. However, it boasts a more robust Tensor G2 processor, enhanced AI features, improved connectivity, and a better fingerprint scanner. With its price remaining consistent with the previous year, the Pixel 7 has solidified its position as the value smartphone champion.
The body of the Pixel 7 is a testament to its premium build quality. With dimensions of 155.6 x 73.2 x 8.7 mm and weighing 197g, it feels substantial in hand. The phone is constructed with a Gorilla Glass Victus front and back, coupled with an aluminum frame. It supports Nano-SIM and eSIM.
The display is a vibrant 6.3-inch AMOLED screen with a resolution of 1080 x 2400 pixels. Under the hood, the Pixel 7 runs on Android 13 and is powered by the Google Tensor G2 chipset. In terms of storage, it offers two variants: 128GB with 8GB RAM and the more spacious Google Pixel 7 256 GB variant.
Photography enthusiasts will appreciate the dual main camera setup, featuring a 50 MP wide lens and a 12 MP ultra-wide lens. The selfie camera is a 10.8 MP ultrawide lens, perfect for those group selfies. The Pixel 7 also supports 4K video recording at 30/60fps.
The battery life is impressive, with a Li-Ion 4355 mAh non-removable battery. It supports 20W wired charging, achieving 50% in just 30 minutes, and also offers 20W wireless charging.
Google Pixel 6 Vs 7
The Google Pixel 6 was a departure from Google's traditional design, aiming to stand out from other phones in the market. It utilized a custom Tensor processor, which was excellent for AI processing but fell short for intensive tasks like gaming. The Pixel 6 featured a 90 Hz display, outstanding cameras, and commendable battery life. In comparison, the Pixel 7 has taken all the good from the Pixel 6 and made it even better.
Why Buy a Refurbished Google Pixel 7?
Now, while the Pixel 7 started at a price of $999, there's a way to get it at a more affordable rate. If you're looking to buy the Pixel 7 at a reduced cost, consider opting for a refurbished Google Pixel 7. Not only is it eco-friendly, but it also offers the same premium experience at a fraction of the cost. In Australia, you can get a refurbished Pixel 7 for as low as A$750.
Looking Ahead: Google Pixel 8
While the Pixel 7 continues to captivate users, there's already buzz about the Google Pixel 8. Expected to be among the top Android phones of 2023, the Pixel 8 and Pixel 8 Pro are likely to be released in the fall of 2023. Leaked information hints at a refined design, especially for the Pixel 8 Pro, which might feature a flat display.
Conclusion
For Australian buyers, the Google Pixel 7 offers a perfect blend of performance, design, and value. Whether you're considering the standard Pixel 7, the 7a, or the 7 Pro, you're in for a treat. And if you're budget-conscious, remember that you can always buy a refurbished Google Pixel 7 and enjoy the same great features at a reduced price.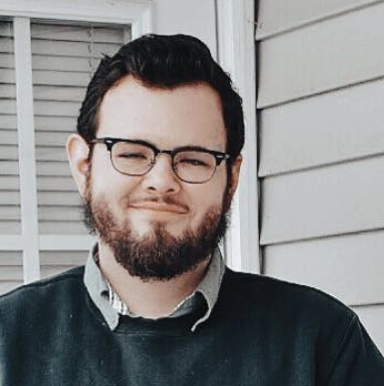 Taylor is a freelance SEO copywriter and blogger. His areas of expertise include technology, pop culture, and marketing.