Ratchet spanners are an essential addition to any toolbox, catering for a range of jobs and professional tasks. 
Even if you have other wrenches available, it's still important to have a ratchet spanner in your toolbox. Using a ratchet spanner, it's possible to produce a high standard of work, improving quality and productivity. 
Still wondering if you really need a ratchet spanner? Here's everything you need to know!
What is a ratchet spanner?
Ratchet spanners are designed to make it easy to tighten and loosen nuts and bolts. Featuring a ratchet mechanism, these spanners allow users to apply force in only one direction. This means that you can tighten or loosen parts without having to remove and replace the spanner at regular intervals. 
Ratchet spanners typically use a square drive. These are available in three main sizes: 1/4 inch, 3/8 inch, and 1/2 inch. Smaller sockets are best for precision work, while larger sockets are suited to larger projects, like cars. 
The benefits of ratchet spanners
Ratchet spanners offer plenty of great advantages! 
No removing and resetting
Using a ratchet spanner, you can work with nuts and bolts more easily, saving time that would otherwise be wasted removing and resetting another spanner type. 
When you place a ratchet spanner, you can set the spanner on the bolt and keep applying force without removing the tool to flip and turn it. The ratchet mechanism allows the spanner to work consistently without needed to be adjusted.
This allows you to optimise efficiency and work more productively than ever. The time you save can help to avoid plenty of frustration!
Thin, practical profile
Ratchet spanners also have a thin profile design. This allows them to work well in confined spaces that may be difficult to navigate with larger tools. 
A slimline design allows ratchet spanners to work efficiently without taking up unnecessary space. As you work, the design will give you extra room to move and produce more effective work results. 
If you often work in narrow spaces, a ratchet spanner can make your job much easier, allowing you to continue working without worrying about clearance space. 
Variety of styles
Various different types of ratchet spanners are available, each with their own unique purposes and price points. There are so many options to choose from! 
A good variety of ratchet spanners means that different designs and features are available to suit a range of work tasks and environments. This makes it easy to find a design that suits your project demands. 
No matter what kind of projects you work on, ratchet spanners are available to accommodate your needs! You'll be able to find the right spanner at a cost-effective price.
What to look for
If you're ready to purchase a ratchet spanner, there are a few things you should keep in mind. 
Before you buy, consider your work environment. Do you have plenty of room, or will you need a spanner suitable to narrow spaces?
Next, think about your project needs. What kinds of tasks will your ratchet spanner be needed for? 
Always try to choose a spanner that will stand the test of time. This will save you from stress in the long run!
If you're shopping for a ratchet spanner, RS Online can help. Visit the online store, and shop the range!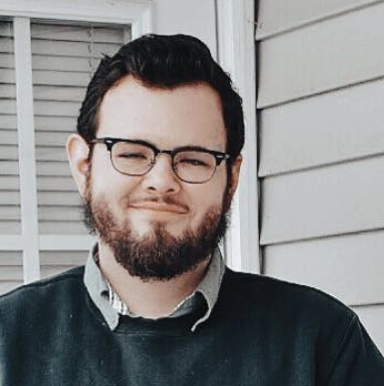 Taylor is a freelance SEO copywriter and blogger. His areas of expertise include technology, pop culture, and marketing.