What is PMP Certification? The full name of PMP is Project Management Professional. It is established by PMI, Project Management Institute with an aim to strictly evaluate whether the knowledge and skills of a project management personnel is highly qualified. It provides a unified standard for project management personnel.
PMP has been popularized in 206 countries and regions worldwide. It is highly valuable in the field of project management. Once you get the PMP certification(spotodumps training), it means that you have become the project management professional. The Fortunate 500 recognizes and attaches great importance to PMI PMP certification.
What is Project Management?
PM refers to project management and project manager who has to systematic views, methods and theories to effectively manage all works involved in a project with limited resources. Within the cycle of a project, everyone can be the project manager.
Is PMP Certification Worth it?
1. High value.
PMP certification has gained universal recognition in the international community. It is regarded as one of the three major management certificates with MBA and MPA.
Many famous listed enterprises like Huawei prioritize those with PMP certificates when recruiting project managers. Holding the certificate means that you find the stepping stone to the world of project management. More opportunities of entering famous enterprises are increased.
2. More Employment opportunities.
According to statistics, there is a huge demand on PMP certification holders. Among PMP exam candidates, 51% come from the service industry such as information transmission, software and information technology. Besides, the number of personnel coming from manufacturing industry takes up 20%, 5% from finance, 4% from scientific research and technology service and 4% from architecture.
Furthermore, positions involving the demands of PMP are all of high salary.
PMP is suitable to be used in all walks of life. The certification content and what the exam tests are the major management knowledge drawn from different project management industries. Therefore, it is not limited to subjects. Once you have learnt it, you can use it. You can even use it while learning. It means that you are offered more opportunities of employment and development for future career.
Based on primary statistics, the demands on project management talents in market are huge.
3. More opportunities for promotion
When enterprises are recruiting employees, PMP certification has become a basic requirement. Some major equipment manufacturers such as Huawei, ZTE, and Tencent even regard PMI PMP certification as a necessary condition.
Apart from that, when faced with some large complicated projects, the certificate is used in bidding and tendering, which can show the importance of the certificate.
4. Promote individual development.
After acquiring PMP certificate, you will feel greatly improve in both your work and your life. PMP test puts focus on the thinking mode of project management. After attending the training, self-management ability can be lifted up. You can not only learn how to use management tool but enhance some soft-skills like leadership and interpersonal skills.
5. Salary Increase
Based on the current domestic market environment, PMP can be applied in a wider range of scope. With the increasing demands on PMP talents, the salary of certificate holders is also increasing. Project manager has already become an occupation with high salary.
PMP certification can bring benefits to your future career development, adding radiance to your resume and gaining recognition from your superordinate. After knowing the significance and value of PMP certificate, how to take the PMP exam prep and when to take the exam? Here is the information you should know.
Guidance to Register for PMP Exam.
Registration conditions:
First, students should have at least 35-hour experience of project management or above. The 35-hour should be done in the officially authorized institutions. Second, the registration process obtains: hand in 35-hour project management certificate – English registration – Check – Chinese registration – Check – payment – print exam admission. You should notice that you cannot sign up for the exam individually, but through officially authorized institutions.
SPOTO will assist students to complete the registration.
The exam is held in March, June, September and December every year. The registration time is generally 2 months ahead of the exam time, and the registration lasts for about half a month. The exam in the second half of the year is generally on September 11 and December 11 (for reference only). If there is any adjustment, please refer to the latest arrangement announced by the examination organization.
As for the exam fee containing the training fee, the training fee is about USD390 to USD469. The exam fee for the first time is about USD609. And the fee for the makeup exam is USD390. The exam consists of 180 questions, most of which are optional questions related to actual working situation.
To help student successfully pass the exam, the class form includes online live class + case analysis + latest updated question bank + class teacher's teaching + community supervision and mutual assistance. Our course is divided into four parts: pre-class preview + formal course + exam outline analysis + PMP sample exam.
Why choose SPOTO to learn PMP certification?
We have been dedicated to PMP teaching service for many years. We are officially authorized by PMI. And our teachers are also recognized by PMI. The PMP exam pass rate is always above 95%.
We have a complete training system. We cultivate practical talents according to the needs of enterprises.
We have a large number of students. Here, you can join in them learning more systematically with more motivation.
We have professional teaching groups.
The teaching mode of our institution is scientific and carefully considered and tested, making students consolidate their theoretical knowledge in specific case practice.
pmi acp free online training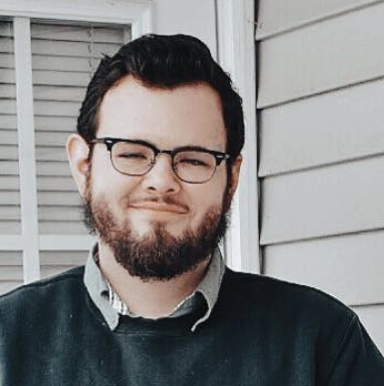 Taylor is a freelance SEO copywriter and blogger. His areas of expertise include technology, pop culture, and marketing.