An exchange platform is a space where people can exchange or trade their crypto assets. These platforms are made particularly for crypto users and investors. A wide variety of different types of exchanges are currently present in the crypto world. We have centralized, decentralized, and even hybrid exchange platforms. Exchange trading platform have undoubtedly made our lives easier and crypto trading simpler. It would not be wrong to say that this is a development we did not know we needed.
As we discussed earlier, we have a massive variety of exchanges here. In this article, we will discuss Bitstamp, an established perfect platform, especially for beginners.
This platform dates back to 2011, initially used for trading, exchanging, selling, or purchasing Bitcoin. It seems like a good option for beginners and casual crypto users as it offers competitive charges and a user-friendly interface.
Some More about Background:
Bitstamp, established in 2011, is known as one of the world's oldest and most renowned cryptocurrency exchanges. This platform offers services to traders searching for safe and easy exchanges. It supports over 54 cryptocurrencies and offers competitive trading fees. Users of this platform can easily trade cryptocurrencies with Bitstamp's online trading platform, active trading platform, or even form mobile applications.
As we all know, how much crypto trading is risky and uncredible. Once you are involved in crypto matters, you see yourself surrounded by risks and volatility. But, it's time to change things. Bitstamp keeps its clients' accounts safe and secure while offering an easy-to-use crypto trading platform.
For crypto trading and exchanging purposes, you can always use Coinbase, Gemini, Bitcoin Trading Software, and other exchange platforms.
Strengths and Weaknesses of Bitstamp:
Let's discuss some significant positives and negatives of the Bitstamp exchange platform.
Strengths:
Though there is an entire list of pros, here we will discuss some significant ones only.
User-Friendly Platform:
Bitstamp is a simple, easy-to-use platform. Purchasing and selling on this platform is simple and easy, hence known best for beginners and casual investors.
Competitive Charges:
You will be astonished by looking at the charges. Charges start from 0.50% and go down as the trading volumes increase. Moreover, on this platform, you can avail of the lowest charges on the same version, which means no more switching to advanced trading platforms.
Strong History:
Bitstamp is now known as one of the oldest and most famous exchanges, having a rich history of crypto exchange for years.
Weaknesses:
Though the platform is a hit, it does have some drawbacks.
Supported Currencies:
Bitstamp is an old and well-recognized platform, but it only supports 54 cryptocurrencies which is quite a low number.
Restricted Staking Options:
This platform offers only two currency options for staking. The APR rate is also 5%. Other exchange platforms offer variety and higher APRs for staking. Furthermore, this option is not accessible to the users of the U.S.
Margin Trading and Lending Options:
Unlike many other exchanges, Bitstamp lacks features when it comes to margin trading and lending options.
Available Cryptocurrencies:
As we discussed earlier, Bitstamp only supports 54 cryptocurrencies. This platform is now working on growing its supported cryptocurrencies list. Here is a list of some cryptocurrencies available on this platform.
Bitcoin
Ethereum
Uniswap
Stellar Lumens
Tether
USD Coin
Litecoin
Chainlink
Bitcoin Cash
Gemini Dollar
XRP
Security Feature:
We all know how many cryptocurrency exchanges and transactions are risky. As they are one-way, if your accounts get hacked, there are very few to no chances regarding the recovery of your losses. When using any type of cryptocurrency exchange, it is necessary to use strong security practices that include a unique passcode and multi-factor verification.
When it comes to security, Bitstamp can be the safest. It uses high-level security practices and stores all clients' funds in offline cold storage. When registering or signing up for a new account, the platform facilitates you with multiple-factor authentication.
It is good to be careful using any exchange platform. Significantly, when funding the Bitstamp account, withdrawing traditional currency or cryptocurrency security practices can be a lot helpful.
Bottom Line:
Bitstamp is a decent platform when it comes to the selling and purchasing of cryptocurrencies. It is used more for obvious reasons like reasonable fees and higher security. What needs to be improved is its supported currencies list, which currently offers a very small number of cryptocurrencies. When looking for a crypto exchange platform, remember that Bitstamp is worth considering.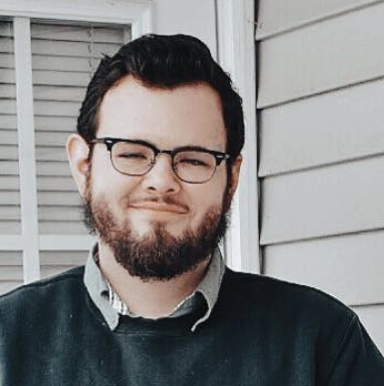 Taylor is a freelance SEO copywriter and blogger. His areas of expertise include technology, pop culture, and marketing.