Bitstamp is one of the oldest and longstanding crypto exchange platforms. It offers a user-friendly interface and easy services to its users all around the globe. This Auto-trading software  was founded in the year 2011. Through this platform, people can easily trade fiat currencies for the world's major cryptocurrencies including Bitcoin, Ethereum, Uniswap, and others.
In this article, we will get an overview of this longest-standing exchange platform. Talking about overview, let's move toward the essentials of Bitstamp exchange. This platform supports the trading of USD, EUR, and GBP for a variety of cryptocurrencies. In addition to this, bank deposits and withdrawals are easily accessible on this platform all around the world. Moreover, you can make instant cryptocurrency purchases just by using credit cards.
If you are looking for trustworthy crypto exchanges, Bitstamp, Coinbase, Bitcoin Trading Software, and Gemini are what you are looking for.
Significant Features of Bitstamp:
Bitstamp makes sure to provide quality basic services to its users all around the world. Though Bitstamp does not support features like margin trading and lending features, it focuses on providing basic services on its webpage as well as on applications. These involve a user-friendly, easy and simple instant buy platform and four distinct order types that attract more upgraded traders interested in investing in assets that offer short-term price swings.
Instant Orders:
In the vicinity of the United States, you have access to using automated clearing house (ACH) transactions to immediately deposit funds from your bank account directly into Bitstamp which leads to the initiation of trading. In the majority of the states, you have the choice to use a credit or debit card.
Limit Orders:
A limit order is how you set the price at which you would like to sell or purchase a particular crypto asset.
Market Orders:
In market orders, you get the relief of purchasing or selling digital currencies at the best possible rates available in a market. This is a benefit especially when you see a price difference when compared to instant orders.
Stop Orders:
Fixing an entry or exit price point for the trades to restrict potential losses curtailing due to sudden swings in the prices.
Trailing Stop Orders:
Fixing an entry and exit price point for all the trades depending on a set bottom that can be adjusted upwards if the price elevates above the present value. This makes sure that you maintain a balanced spread between your stop price and the present price. Moreover, this also helps in capturing latent profits that would not be received with simple orders.
How to Fund Your Bitstamp Account?
Bitstamp is open to bank transfers from all around the globe. Its users can also fun their accounts by using plenty of methods, for example, international wire transfer, SEPA transfers, FPS in the United Kingdom, or even ACH in the United States.
If you want to make speedier and easy transactions, you can always go for credit card purchases as they are available everywhere. Once your account is corroborated, you can buy any supported crypto asset directly by using a safe 3D credit or debit card on the Credit purchase page.
Pros and Cons of Bitstamp:
This cryptocurrency exchange platform is a perfect fit for those who are new to the crypto world and find difficulties in understanding crypto terms. Also, this platform offers the lowest trading fees and offers advanced-level security to its users and their funds.
Pros of Bitstamp:
Below are some prominent pros of Bitstamp.
This platform offers its users highly competitive fees for trading and other purposes.
Bitstamp is a user-friendly and easy-to-use platform, perfect for beginners.
Bitstamp also has an advanced version for advanced users.
This platform is accessible through both website and application, though its mobile application is top-rated since day one.
It offers leading and most-famous cryptocurrencies to its users including Bitcoin, Ethereum, Uniswap, and others.
Cons of Bitstamp:
Now, let's discuss some cons of Bitstamp exchange.
Though it deals with most leading crypto assets, it still lacks a lot of cryptocurrencies.
Its staking program only offers two types of currencies.
This platform has some security issues as it was once hacked in 2015.
Bottom Line:
You should go for Bitstamp if you are looking for something that has low fees and you want to trade cryptocurrencies over your computer or phone. Moreover, if you are considering using any exchange platform, do not forget to make deep background research about it.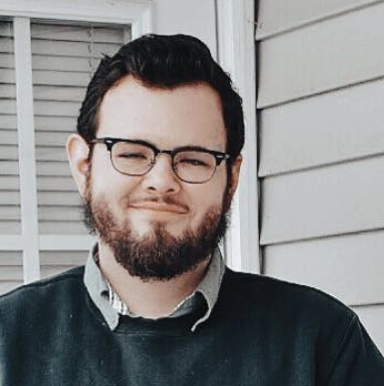 Taylor is a freelance SEO copywriter and blogger. His areas of expertise include technology, pop culture, and marketing.