Lead generation tools allow you to collect contacts of potential buyers/clients, significantly saving your advertising budget due to interaction with the target audience. Work on collecting contact data can be carried out not only online, but also offline.
It must be remembered that not all tools are equally useful and effective. For example, some free solutions require more time, which does not always justify the monetary savings.
Lead generation is the process of obtaining contact information voluntarily submitted by potential customers. Thus, the base of the target audience is formed.
Any visitor who left his data ordered a callback or "put" the desired product in the basket in the online store, is a lead. The customer base formed by lead generation tools is processed by sales managers. By eliminating non-target customers, marketing costs are reduced, and conversions at different levels of the sales funnel are increased. Keep reading to get to know one of the most reliable software is this sphere – GetSales automation tools.
Benefits of using lead generation tools
Efficient use of resources. A quick sale is a high cost to attract one client. It is more profitable to generate a lead, gradually guide it through the sales funnel until the deal is closed, and then retain it as a regular customer.

Getting more objective data. It becomes possible to determine such a parameter as the cost of a lead (Cost Per Lead, CPL) and evaluate the effectiveness of leads due to their segmentation. For example, some visitors came after watching a webinar, others after downloading free material, etc.

Business scaling. You can analyze how effective your lead acquisition channels are, thanks to which you get the opportunity to scale your business: create a lot of master classes and webinars, publish useful teaching materials, etc.

Timely weeding out non-target customers. You can exclude the non-targeted part of the audience without moving to the next level of the sales funnel. No need to waste time on endless phone calls and meetings. Instead, you immediately work with a client who is already interested in the product.

Interaction with the target audience for a long time. This is especially important in the case of the distribution of an expensive and complex product. You can warm up the interest of a potential client in a product for months, for example, by mailing about interior design. Six months later, the subscriber decides to order an expensive set of services.
3 sales automation tools
You can grow your business with the following tools:
1) Hub Spot Sales
It's for Companies and agencies of all sizes.
HubSpot Sales is one of HubSpot's marketing software tools that helps you create and automate all sales processes for your business. This allows you to sell more products in less time.
You can use HubSpot Sales to automate follow-up emails. You can also connect it to your online database to see your data in a dynamic dashboard that you can access from any device. This dashboard tracks and records metrics related to your customer behavior, which is critical to generating quality leads.
HubSpot Sales Key Features:
Conveyor control

Sales automation

Advertising mailing

Email Templates

Visitor Tracking

Custom reports and report templates
2) Pardot
It's for Large organizations and enterprises.
Pardot is a lead management and marketing automation software that helps marketers connect with leads and close more deals. This tool helps companies generate more leads and move them up the sales funnel. It also helps them engage with shoppers through personalized campaigns.
This tool has features that allow companies to set up and deploy data-driven marketing campaigns with minimal effort. It will also help you visualize and test all aspects of your marketing campaigns to better understand your customer experience and increase the effectiveness of your campaigns.
Pardot is owned and integrated with Salesforce, one of the most powerful CRM tools on the market.
Key features of Pardo:
Customizable dashboards

Sales Leveling

Advertising mailing

Personalized messages

Activity Tracking

SEO and SEM tracking

Lifecycle reporting

return on investment report.

Analytics

Real-time alerts

Media Marketing

CRM integration
3) GetSales
it's the best all-in-one solution for Sales teams in companies of all sizes.
This service develops effective sales funnels for B2B companies. Due to the unique automation platform and many years of expertise, it increases outgoing sales quickly and efficiently.
By using this platform, you can define target audience segments, develop content for all channels of interaction and get detailed analytics for each segment.
GetSales.io allows you to automate all routine processes, such as sending social messages, emails, social activity, and more. Interested leads will be automatically exported to your CRM.
Key features of GetSales:
Data collection

Segmentation

Activity Tracking

Codeless Workflow Builder

Email Automation

LinkedIn Automation

SMS/WA Automation

Multi-channel messenger

Statuses of potential clients

Team collaboration

Notifications

Engagement analysis

Reports

Dashboards

A/B tests

Response analysis

SDR efficiency
In conclusion, we can say that the company itself determines useful lead generation tools, but it is worth paying attention to the automation of these tools.
Since one of the key points of a good lead generation tool is automation: data analysis and lead collection are automated. In this regard, the get sales platform stands out, it has many GetSales automation tools.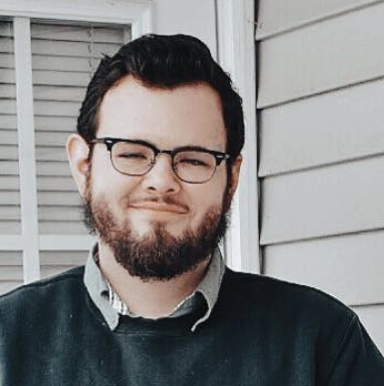 Taylor is a freelance SEO copywriter and blogger. His areas of expertise include technology, pop culture, and marketing.