Ultimate WhiteCream Kodi allows adults to access full-length clips, movies, live cams, tube sites, and related content. That's not all; Kodi typically scrapes information across different webs to meet your search intent. The availability of different sub-categories for content allows everyone to use the add-on to choose content that meets their needs. Read on to get a better understanding.

The content is picked in no particular order and can include both free and legal clips. Unfortunately, most free clips are obtained from illegal sources; this can harm your device or put you on the wrong side of the law if your country doesn't allow such. 
The quality of the videos on Ultimate WhiteCream Kodi can differ since the content is obtained from different sources. However, there are many videos in 1080p, but you can also find others with 720p quality. The Kodi adult add-on has been a favorite of many users over the years thanks to its massive up-to-date explicit content and simple user interface. 
If you are a new user, there are some questions you might ask before using the ultimate Kodi WhiteCream add-on. How can you install the add-on? Is it even safe to use? Is the add-on legal? Have no worries; this article answers these questions and any others you might have in detail. 
What is Ultimate WhiteCream Kodi Add-on?
This Kodi add-on allows the streaming of endless high-quality adult content. The live streams are further subdivided into different categories to simplify your content search. 
Is Ultimate WhiteCream Kodi Add-on safe?
Although there's no limit to what extent you can view video content online, it's equally vital that you guard your privacy. This is because streaming specific videos like porn online is illegal in some countries. Moreover, many Kodi add-ons get their content from illegal sources. Besides, pirated content and most add-ons from the web may contain malware that can damage your devices.
A VPN is a handy tool that allows you to access web content not allowed in your region by changing your IP address. A VPN like CyberGhost stops local authorities and service providers from following your internet activities. Choose your VPN service provider well; not all are reliable, and you won't like to spend extra costs on shoddy work. 
A good VPN for your WhiteCream Add-on should have incredible speeds for smooth live streaming and can connect to multiple devices. Moreover, the VPN should be able to unblock anything, including safe access to torrent sites and censored apps. Lastly, a vast server network ensures a stable and fast connection. 
Steps for Installing Kodi on Fire Tv or Firestick

You must first install the Kodi app on your device before installing Ultimate WhiteCream Kodi.
Open the downloader
You can use the voice search or navigate your mouse to find or search and select it. Type "Downloader" in the Find icon and select it in the pop-up window.
Look for the latest and most stable Kodi version
For example, if you are prompted to put in the Search tab the Term or URL, type "35625" and then select "Go." This directs you to the latest Kodi version automatically. 
Select the correct Kodi version
After loading the Kodi version page, scroll down and place the visible red circle on "ARMV7A (32BIT), and select it. 
You will be prompted to install the downloaded file. Once done, the Kodi app will be open instantly; select done.

Select the delete icon to delete the installer file.

Make a shortcut for the Kodi app
Please return to your home screen, scroll through the apps to find Kodi, and select it. 
From the options button on your right, select Move. Put the Kodi in the quick-access list by using the UP button. Lastly, press enter to save all the changes. 

The Kodi app should now appear on your screen if you press the home button.

Open Kodi and allow it access to media files. Congrats! Kodi has been successfully installed on your device.
Procedure for Installing Ultimate WhiteCream Kodi Add-on
Launch the Kodi app from your home page and select the settings icon

Click on the system

Scroll through the add-ons menu and put on unknown "sources."

A warning message pops up. Please read it and accept. Most third-party Kodi add-ons like Ultimate WhiteCream are unverified and will require a VPN to protect your system. 

Next, press the back button on the remote and choose file manager.

Select add source. Next, click the <None> icon, which opens a search box.

Enter this URL, then click on;

https://dobbelina.github.io

. (Official source for Ultimate WhiteCream Kodi Add-on.)

Give this media source your preferred name and click OK.

Go to the back button and then select Add-ons.

Click on "Install from Zip file." After that, locate and choose your media source.

The Zip file to choose is URL-repository.dobbelina-1.0.3.zip

Wait for a few seconds to allow the successful installation of the Dobbelina Repository Add-on. Then choose Install from the repository.

Choose the Dobbelina repository from the pop-up menu

Select Video add-ons and click on Ultimate WhiteCream.

Click Install

Wait about 2 minutes for the Ultimate WhiteCream to be installed.

After successfully installing the add-on, go back to your Kodi home screen and choose the Ultimate WhiteCream Add-on from the menu.

You have installed the add-on effectively on your Android or Firestick device.
Is The Ultimate WhiteCream Kodi Add-on Free?
The Ultimate Whitecream Kodi add-on streams hundreds of movies and videos under different adult content categories. But here comes the big question, is the add-on free? Yes, the add-on is free to use, no matter the device you are streaming. This is why most adult content viewers love this Kodi add-on.
Which Devices can you install the Kodi Add-on?
With an Android operating system, you can install the Kodi add-on on any device. That's on any Android unit, Fire TV, or Amazon Firestick. 
Common Errors to Encounter When Installing Kodi
You should be able to install Kodi and its Ultimate Whitecream add-on by now. But on the way, you are likely to encounter some errors. What do you do in such a scenario? Here are some troubleshooting techniques;
1. Script Error
This is a possible error you will encounter when downloading Kodi. The script error can be confusing as it's similar to the add-on code. If you receive the script error code, the add-ons code is unavailable or has been uncompromised. 
The quickest way to solve the script error is reinstalling the Ultimate Whitecream Add-on. If this action doesn't work, the error occurred during your Kodi app installation. Therefore, you should delete Kodi because it may have a virus, making it hard to install add-ons. The way forward is to reinstall the app again and install add-ons.
2. Can't Connect to URL or Download
This is the most straightforward error to fix because you misspelled the Kodi or Ultimate WhiteCream URL when downloading. Solving this error is simple; double-check each letter of the URL from the download bar. Make the necessary changes, and you are good to go. 
But if the problem isn't a URL issue, you must explore other possible causes. It's undeniable that Ultimate WhiteCream is a Kodi add-on for streaming adult content. This fact alone can make your network provider discover it and deny you access. To prevent this inconvenience from happening, you may need a VPN whenever you use the add-on. 
3. Source Slow/Frozen/Not Working
An error indicating that the source is frozen or not working can be troublesome. Luckily, it can be fixed with one or two simple techniques. The error means that the data source you are using is broken. Just wait a few minutes, as the error can resolve independently. However, if your device's screen remains dark, refresh the source.
If the above steps don't troubleshoot the issue, navigate through all the source inputs on the screen, and you might get the right one. Though unlikely, the source may be fully broken; thus, you should use a VPN when selecting your next source. 
4. Kodi Check Log Error
You will experience this standard error in your Kodi installation process. Nevertheless, it can be fixed easily. The appearance of a Kodi Check log Error means that your device's memory is somehow clogged up. Like other apps on your device, the more you use it, the more it fills up the cache. 
Therefore, regularly monitor and clear your catches to prevent getting this error message. Though removing the cache is easy, you wouldn't want your Kodi WhiteCream add-on to run slower than usual or freeze when you are watching. Hence, make it a routine to free up disc space each time you remember. 
Adult content lovers can install the Ultimate WhiteCream Kodi add-on on their computer, tablet, or phone to watch live streams. Though, the Ultimate WhiteCream content user shouldn't be under 18 years. The add-on is 100% free, but you can use a VPN for added privacy and safety.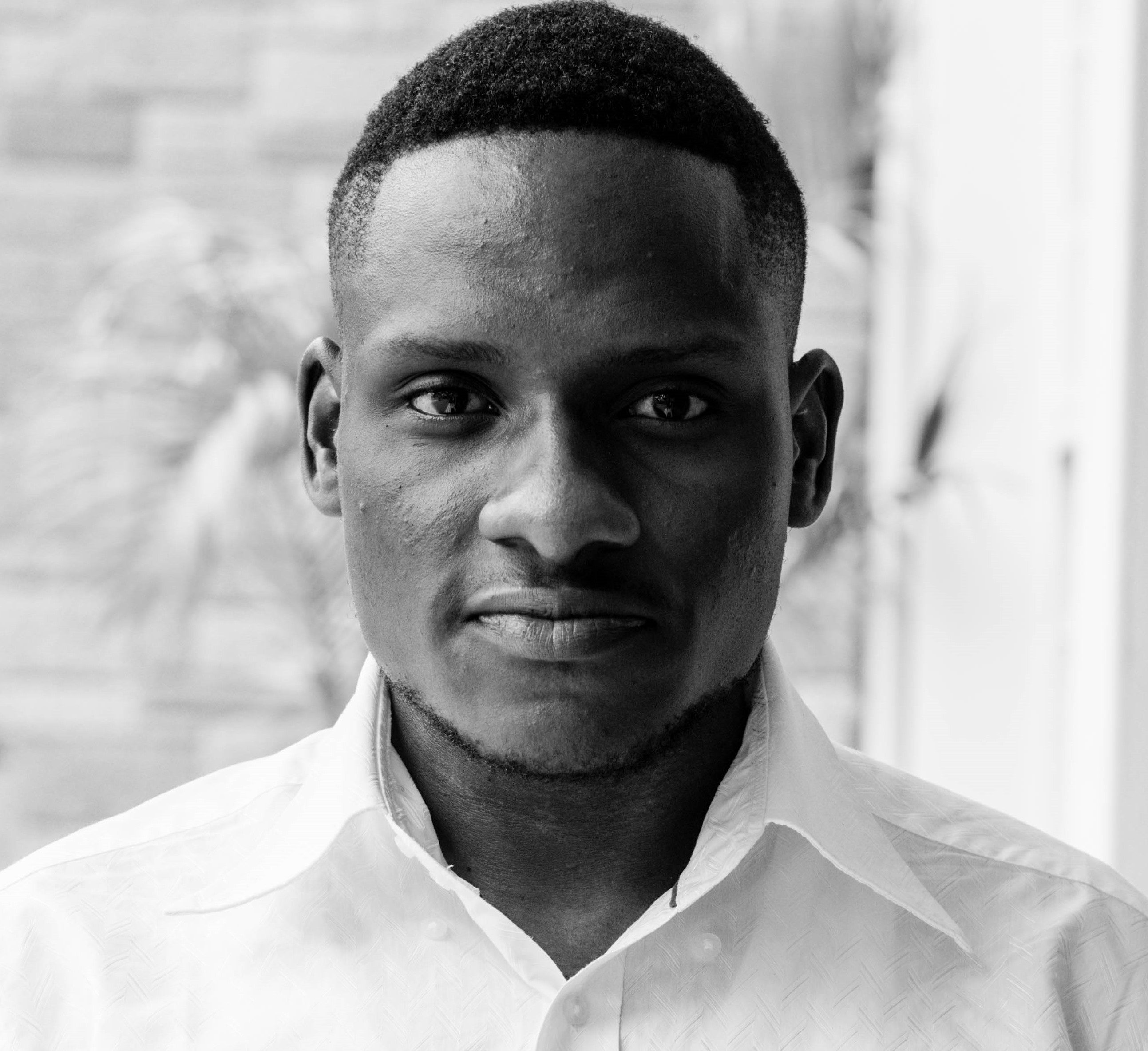 Stephen is a versatile and enthusiastic content writer with a passion for writing. He has over 8 years of experience in the field of writing. He strives to transform businesses and lives through his writing, and enjoys every minute of it.