Smart TVs have aggressively swept away the standard TVs from the market over the past few years and basically no one chooses to buy a standard TV anymore. Well, who does not like to have ease of use and access to plenty of smart features on their TV? That said, Amazon Fire Stick is a great alternative as it helps you turn your old standard TV into a smart TV without emptying your pockets totally. Since the FireTV OS is built on Android, all of its features and even the connection establishment with other Android-based devices such as smartphones is quite seamless.
However, the case is not similar when it comes to iOS. Many people find it difficult to use smart features such as screen mirroring, just because they feel like iOS is not supported or meant to work with Firestick. If you believe that too, you are thinking of it totally wrong, it is just that you are not using the correct methods and the right applications. That said, we will be showing you some of the easiest ways by which you can use the FireStick Mirroring feature, even with iPhones and other iOS-based devices.
5 Ways to Mirror iPhone to FireStick
There are several ways by which you can easily Stream or Cast iPhone to Firestick based TVs. So, if you are struggling to use your FireStick TV with iOS devices, or maybe any of your friends are facing a similar problem, make sure to read this guide until the end and also share with your friends whom you think need to know about these apps.
1. Using Airplay

Almost all the iPhone and iPad users must be familiar with the AirPlay feature on their phones as it is the official feature offered by Apple to cast or share your screen on other iOS devices. However, this time, we will be using the same feature to cast to Firestick from iPhone.
● The method is pretty simple and straightforward, all you need to do is download the AirBuddy app on your FireStick Smart TV from the application store. Now, once the app is downloaded and installed successfully, launch it. Thereafter, you will see the option, "Recieve Photo/Video/Music" option on the TV screen, click on it, and follow the on-screen instructions to Start Server.
● Afterward, to successfully complete the FireStick Mirroring process, select the photo/video which you want to cast on to the TV, and open it. Now, launch the Control Centre and tap on the AirDrop button. It will take you to the AirPlay section on your iPhone where you can easily find the AirBuddy Server. Select it, and it should begin to Mirror iPhone to FireStick within seconds.
2. Using AirBeamTV

Although the AirPlay method is quite simple, it is comparatively long, especially when you compare the whole process to the one offered by the AirBeamTV app. The functioning of the app is quite simple as all you need to do is download it on both your iPhone and FireStick to get going. The operation is actually very seamless and even easy to use for beginners as well. Well, not only for the FireStick but the app is also available for all the iOS devices and Apple PCs too. Therefore, if you have this application installed on your iPhone, you won't face any kind of issue to stream or Mirror iPhone to Firestick.
Apart from Fire Stick TV, the AirBeamTV app can also be used to mirror your iPhone to the Smart TV with any OS. If you have a Smart TV then check this guide to mirror your iphone to your smart TV which runs on some other OS.
3. Video and TV Cast

Since the previous application we discussed charges a small subscription fee to the users, there are a bunch of apps that do the same job for free. One such useful app is the Video and TV Cast app which almost works the same as the other ones, and even the setup process is quite similar. So, to use the Video and TV Cast app, you will need to download the application on your Fire Stick as well as on your iPhone.
Once done, you can simply launch the application on both the devices and choose to cast or Mirror iPhone to Firestick, and even vice versa. That said, the application interface is very clean, but the features are kept limited in the free version of the app. To unlock further, it also offers a premium subscription which is your personal choice to subscribe or not.
4. AllConnect

AllConnect app is specially made while aiming to Mirror iPhone to Firestick. As compared to the other applications and choices, this one is for the users who are looking for a lightweight application that only does the job of mirroring content from one device to another. The reason why most people prefer to use this one is that it is totally free to use and does the job quite quickly, with just a few taps. In fact, the media support of this application is quite vast and it even allows you to stream FLAC music files flawlessly which other applications might struggle with.
Moreover, if we talk about the setup procedure, it is pretty much the same as other applications. Simply download the application on both the iPhone and Fire TV, and let the app do the rest of the work itself. Hence, if you want the best and free solution for Amazon Fire Stick mirroring from iPhone, AllConnect is the one that you should be testing out for sure.
5. iWebTV

If you are in search of an app that offers you an easy and convenient user experience and comes loaded with dozens of useful features. A high-end mirroring application like iWebTV is something that is made just for you. The app is specialized to Cast iPhone to Firestick and even works with other iOS based devices too. In addition to mirroring, you can even choose between the streaming quality of the content such as 720p, 1080p, and even 4K quality support is also there.
Not only the video quality, but even various video formats are also supported for an uninterrupted streaming experience. That said, most other apps miss out on the queueing feature that allows you to add other content to queue up without interrupting the ongoing streaming. Although the app is totally free to use, you will have to deal with a small banner advertisement all the time. But, that's not a big issue as you can remove it for a lifetime by making a small in-app purchase.
Conclusion
No matter what smartphone you have, whether it is an Android or runs on the prestigious iOS, you can always mirror your content on FireStick or any other kind of smart TV if you have the right tools for it. As you can see for yourself, we have covered some of the best iPhone mirroring applications that work flawlessly with Fire TV OS. Although we are accessing all these features using third-party apps, we believe that it will all be offered by officials one day, just a matter of time. Until then, we will keep finding such easy solutions and tricks to find our own way of doing things. If you have some queries or suggestions regarding these applications, the comments section is all yours to share your thoughts with us.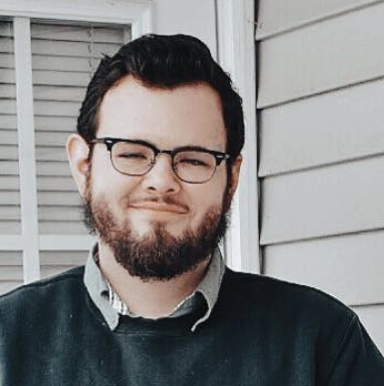 Taylor is a freelance SEO copywriter and blogger. His areas of expertise include technology, pop culture, and marketing.