WordPress is the most-used content management system platform out there. More than 400 million website developers access this blogging site every month. About 75 million websites use WordPress, and the reasons behind that are many. Starting from beginners to professionals — everyone can use this blogging tool. Additionally, WordPress comes with multiple media management and theme options. Customizing a business website has become easier with WordPress's plugins. Plus, it is easy to find WordPress optimized hosting since almost every hosting company offers it.
With this open-source CMS, users get the chance to create a wide range of websites. And, these include e-commerce, portfolio, blog, and social media sites, and landing pages. You can design websites from WordPress with minimal coding skills or experience. When it comes to flexibility, this website developing site is hard to beat. WordPress keeps on updating its features to protect the user's sensitive data.
You must be using this CMS platform for more than a year. But, have you thought about what you will do when WordPress stops working? Yes! Sometimes, WordPress might become unresponsive or take time to load. In certain instances, consider using other high-rated website building sites.
There are plenty of WordPress alternatives that can be used for website designing. Have you ever heard about any of the WordPress alternatives? No! Here is the list of website building sites that can be an alternative to WordPress:

1.  Squarespace — Get All in One Site
Do you need an all-in-one website designing platform? Then, consider using Squarespace. It's easy to use and can handle the unique website building needs of the users. Whether you want to create a portfolio or e-commerce site, Squarespace is ideal for that. More than 3.79 million web developers have registered accounts on this platform.
However, this WordPress alternative doesn't have a free version. So, make sure to opt for an affordable monthly subscription tier to avail its benefits. Moreover, many renowned companies have used Squarespace to create their business websites. Here are some of the features of this website development platform:
Drag-and-drop management
Style Editor
Gallery Blocks
Super-responsive image loader
Build-in mobile website creation options
Template Switching
Audio Collections
But, users have complained that Squarespace takes time to customize the websites. Moreover, its Style Editor feature sometimes becomes unresponsive while adding new styles. So, look for another WordPress alternative in certain circumstances.
2.  Wix — comes with Unique Designs
Unable to design websites from WordPress? Instead of contacting the WordPress development experts, use Wix. It's one of the best website building platforms which offers eye-catching templates. Additionally, it offers free web hosting solutions to more than 170 million users. Improve the online presence of the e-commerce store by using Wix. Further, you can create photography and event sites from this website creation site.
Use the WIX SEO Wiz to drive organic traffic to the online business sites. All you need to do is answer a few site-related questions. And Wiz will automatically create an SEO plan which will improve the site visibility. Here are the features of this website builder which you must use:
Wix Editor
Velo
Button Shadows
Customized Pallette
Wix Templates
Page Transitions
Image Gallery
Wix ADI
Page Transitions
However, beginners might find it difficult to design websites via Wix. Also, random pop-up messages might hinder the website's development process. Security concerns are another prime reason why you should never use Wix.
3.  Jimdo — Provides Smart Website Building Solutions
Do you know more than 489,000 websites have been created with Jimdo? Yes! Because this WordPress alternative is free to use and offers effective hosting solutions. But, with this free plan, you won't be able to show up the sites in the Google search results. Thus, switch to its monthly plans to get additional benefits.
Jimbo's paid plan comes with an SSL certificate for keeping the data secured. And, owing to its "Dolphin" feature, Jimdo has stood out from the competition. With this design mode, you can create websites within a minute. For redesigning the pre-built templates, choose Jimbo's Creator design mode. Moreover, Jimdo comes with easy-to-access website editing tools. And, for the small-scale companies who want a simple website, Jimbo has been created for them.
4.  Weebly — Makes Website Designing Easier
Since its inception in 2007, Weebly is considered to be the best website builder. Weebly has remained the constant choice of more than 50 million website developers. Moreover, if you need a free website builder, Weebly can be the go-to platform. With Weebly, you can publish blogs and create well-designed mobile websites.
But, if you want to custom the website's domain name, get a monthly plan. Weebly is designed for those who don't have prior knowledge of website designing. Here is what you will get as a WordPress alternative:
A page editor
Drag and drop website builder
App Integration
Blog Templates
E-commerce features
5.  Shopify — Design of building eCommerce Sites
If you want to create sites for e-commerce stores, then go with Shopify. Moreover, more than 218 million users have used this website builder due to various reasons. Shopify offers instant technical support to its users. It comes with different contemporary themes and templates.
Shopify comes with a 14-day free trial facility, and after that, you have to take a monthly plan. And, it won't cut a hole in your pocket to get a monthly Shopify subscription plan. This platform is also easy to operate compared to WordPress. So, get full access to basic coding programs like HTML or CSS and build a website now.
6.  CMS Hub — One of the Best HubSpot Product
CMS Hub is a web content management platform that helped to evolve online businesses. You get all the required SEO and website designing tools in one place. Additionally, CMS Hub has become popular for preventing the user's security issues. This website builder is easy to update and resolves the potential glitches immediately.
And, this also helps the CMS Hub users to focus on their content building. Here is the list of the tools that you will get in this alternative WordPress website builder:
Drag-and-Drop Content Editor
A domain manager
Blogging tools
File manager
Live chat option
7.  Prestashop — Most Recommended Ecommerce Platform
Prestashop plays a huge role in designing user-friendly e-commerce websites. With this open-source platform, more than 300,000 online stores have been created. Though, Prestahsop's dashboard and set-up process look intricate. But, the users can create designs for their websites with 100+ designs and templates. And, do you know there are 2400+ themes in this website building platform? Yes! Additionally, you get 3,800 modules after accessing this website. Starting from Windows to macOS, you can use Prestashop from everywhere.
8.  WebFlow — Ideal for the Beginners
With WebFlow, design the websites without fretting over potential data vulnerabilities because this site has helped the users to prevent DDoS and other cyber attacks. When it comes to performance or hosting, WebFlow is unbeatable.
With WebFlow, you can improve the site's appearance with ease. And, the users can drag and drop both the HTML and CSS elements in WebFlow. Consider changing the pre-build templates and design with this WordPress alternative. More detailed features and insights can read on this specific Webflow review.
9.  Concrete5 — The Best Open-source CMS
Do you need to add videos or graphics to the website? With this website editor, you can do more than that. Consider including texts and slides on the business sites to engage the customers. Moreover, you don't need to learn the coding languages to build websites with Concrete5.
You need to know how to drag and drop the modules on the page and experience the difference with Concrete5. It comes with must-have features like templates and an integrated commenting system. So, if you have to revamp the website and WordPress isn't responding, use Concrete5.
10. Magneto — A Self-Hosted Site
Magento is another WordPress alternative that is absolutely free to use. Get the paid plans for using the Magento extensions and get hosting services. With this open-source platform, you can design websites safely.
Do you have coding skills? Then, designing the online stores with Magento won't be difficult. This website builder comes with incredible features like catalog and order management. Additionally, consider using the following Magento's features for the rapid business growth:
Product browsing
Analytics and reporting
Order management
SEO tools
Marketing and promotional tools
Why Should You Switch to Alternative Websites to WordPress?
WordPress comes with certain limitations, which can cause problems in the long run. From 2020-2021, this CMS platform has come across 3.5 billion cyberattacks. And, after updating WordPress's themes and plugins, the users have experienced certain vulnerabilities. Even this website needs frequent updates after the installation. Sometimes, web developers with inadequate SEO knowledge can find WordPress difficult to use. But, without even knowing HTML, PHP, or CSS, you can design websites on WordPress. So, it will be better to use an alternative option to design the websites.
Also read: How the Pandemic Accelerated the Need for Cloud Procurement Solutions.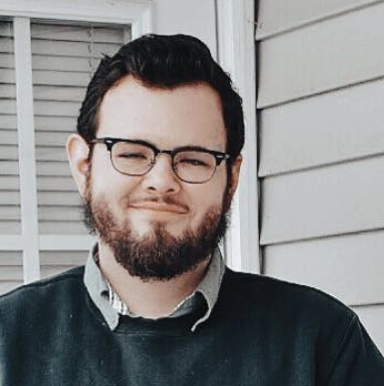 Taylor is a freelance SEO copywriter and blogger. His areas of expertise include technology, pop culture, and marketing.